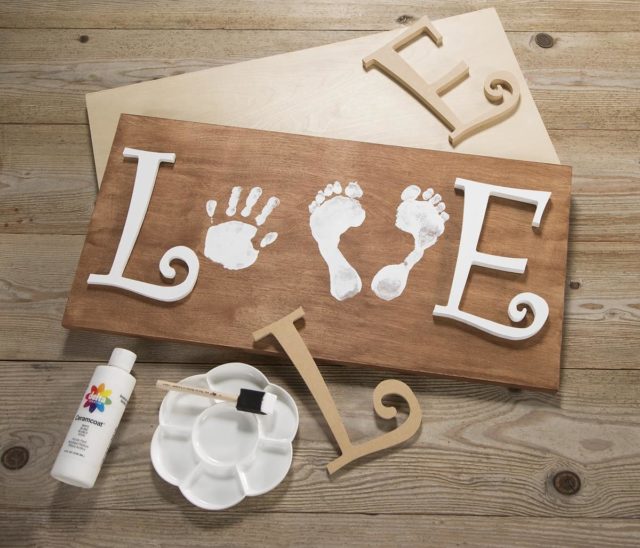 Footprint art might be the cutest form of art ever created. If you want to make some long-lasting memories with your child, then here is a collection of the best footprint out ideas out there. First in position is a beautiful wooden board with the handwriting of the word "Love" which incorporates two tiny feet.
This could be a nice Birthday present surprise for a parent, and it is also very easy to create at home, so you won't need to have extra artsy skills.
You can also make a sweet painting to hang on your wall, by transforming footprints into tiny birds and make them as colorful as possible.
Another lovely idea is the footprint plate which can be found on the Mrs. Wigglebottom website and will be a great gift for a baby shower.
For more adorable footprint art ideas, check the pictures and details, choose the ones you like the most and try to recreate them together with your children.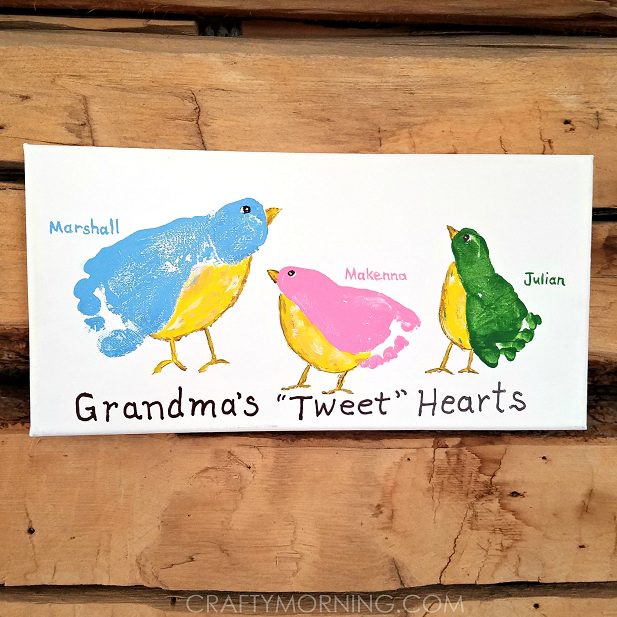 source: craftymorning