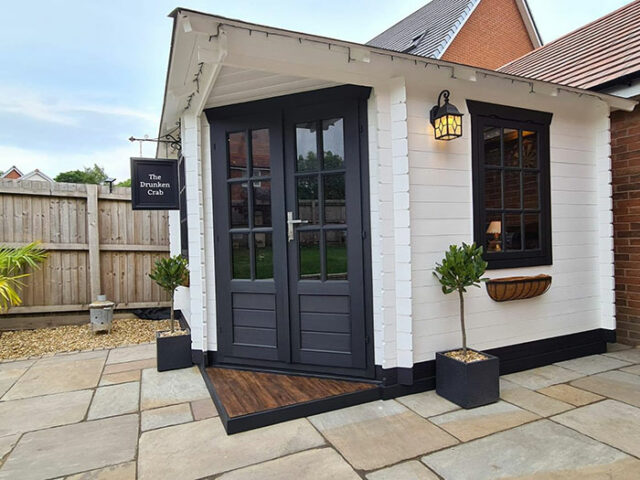 Because of lockdown, many creative people around the world have started building things in their backyard just to be able to enjoy the same activities as before. One of the most popular such activity was to start building your backyard pub, so you can have a nice glass of wine or beer outside your house.
The Crabs family built their very own garden pub and their construction took the Internet by storm as it looks awesome. The called the pub the Drunken Crab and polished every single detail before finishing it. The interior of the pub looks amazing and it has been made in the spirit of Irish pubs, using the same décor elements and color pallets.
Their project has been featured on the Octavia Chic website and the pictures truly speak for themselves. Just look at the pictures to see the amazing work they did and who knows, maybe they'll inspire you to build a backyard pub yourself.