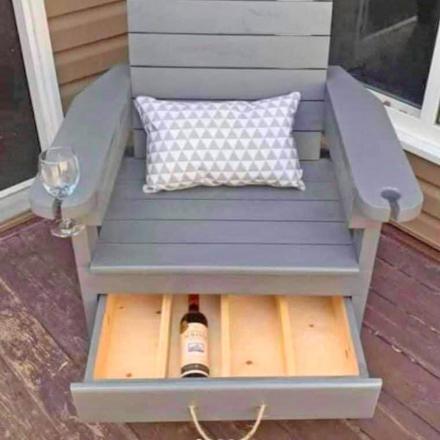 What can be better than a chair in which you can both relax and drink wine? This awesome DIY Adirondack chair can be a great gift for someone who loves wine, as it also has a wine storage drawer underneath it.
So, if you are looking to surprise someone with the ultimate summer furniture piece, this is a must-have! In case you feel crafty and want to build this chair yourself, you can use palettes to make it and even get inspired by online designs.
You choose between single or double wine chairs, and this way you can even enjoy a sip with your significant other. You can even add an in-built wine glass holder to the armrests to create the ultimate relaxing experience.
Depending on the space you have and the height of your chair, you can add either stacked drawers or create separate compartments, so your wine chair can hold more bottles.
Feel free to choose your favorite design and start working on the coolest chair you'll ever own.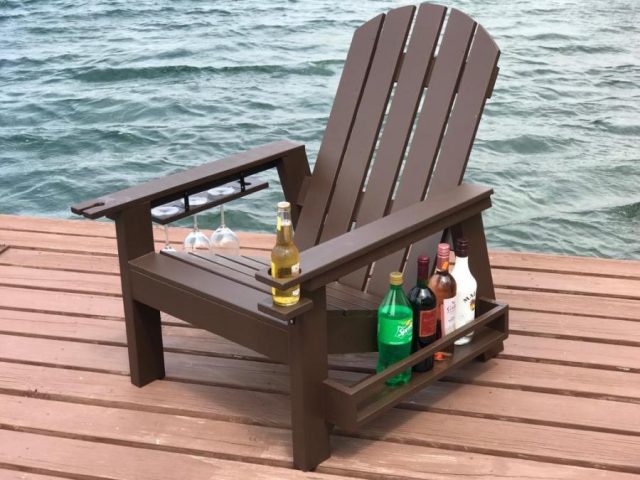 source
Here's another DIY wine chair made from pallets

Source: Pinterest
This Double Chair have a table in the middle for holding your wine glasses, and a wine storage drawer underneath the table!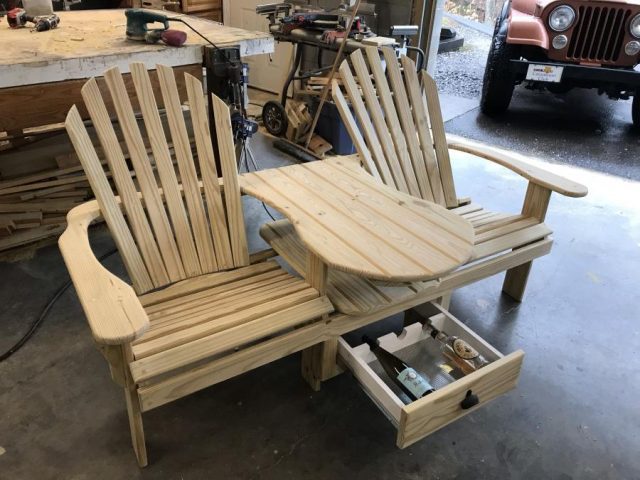 source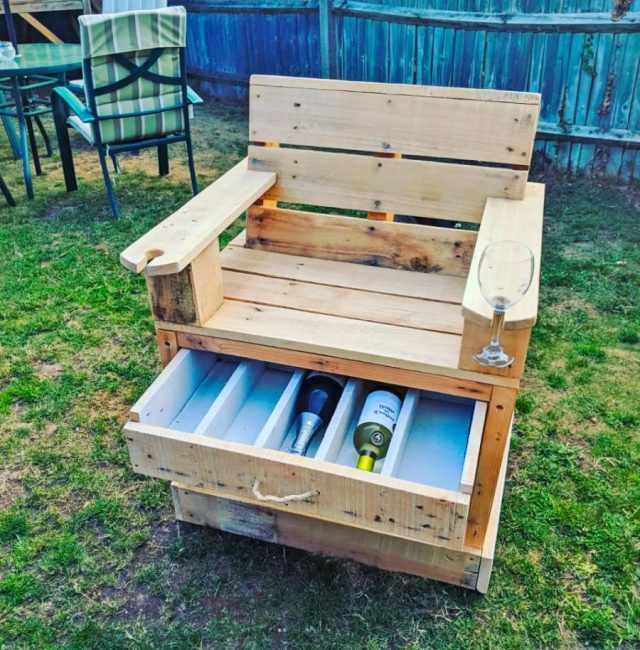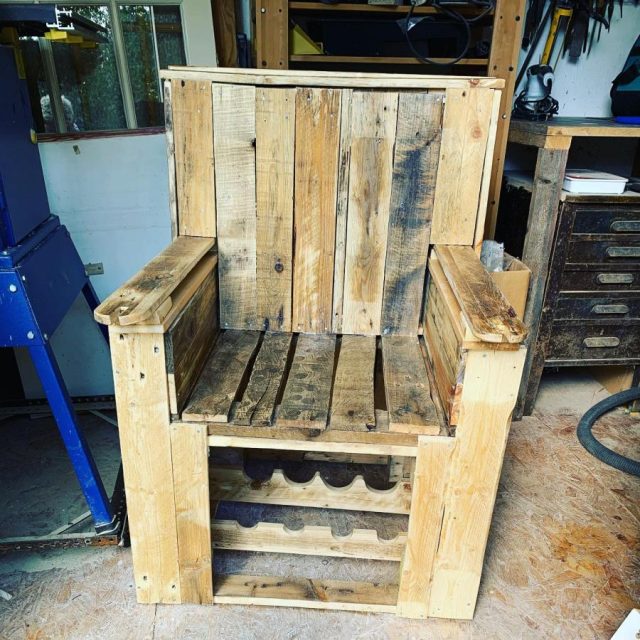 This may be the ultimate Adirondack wine chair that contains a neat little wine storage drawer beneath the seat! It even has a rope handle to easily access the drawer!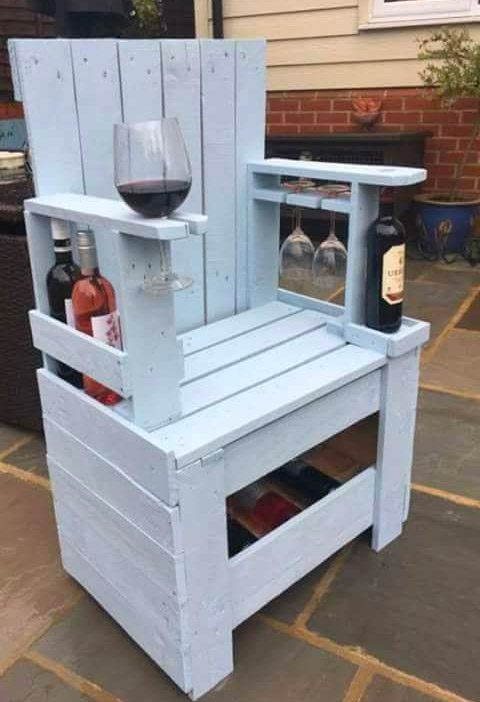 Source: Pinterest