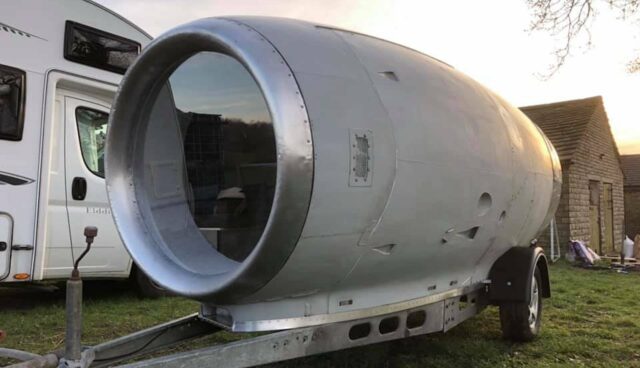 People have converted lots of objects into houses, from grain silos to cars and even containers, but this next transformation is even more ambitious.
Jones, who is an aerospace mechanic, has been working on something very special for over the last 6 years and he invested 1000 hours of work in his dream. He got the engine nacelle of a 1967 Vickers VC10 airliner that served in the Royal Air Force and transformed it into a camper. Sounds unbelievable, right?
Jones heard about the abandoned engine from one of his friends who saw it at a scrapyard and couldn't believe he found such a treasure. Jones has built a few campers before and he was no stranger to the process, but this one took more than 6 years to finish.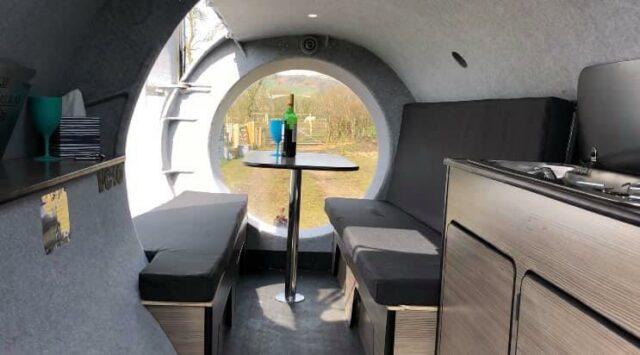 Once it was ready, his amazing camper was featured in George Clark's Amazing Spaces and captured a lot of people's attention in the UK.
The entire investment was only $4,400 and someone has already offered $31,000 to buy it. Since the VC10 engine nacelles are almost impossible to find, Jones has decided to keep the camper for him and his family and pass it on to generations to come.
"All finished! What a job. It's taken me just over 1000 man hours to get this unique pod from a aircraft engine nacelle into my new VC10 caravan pod. I love it and can't wait to use it this year."