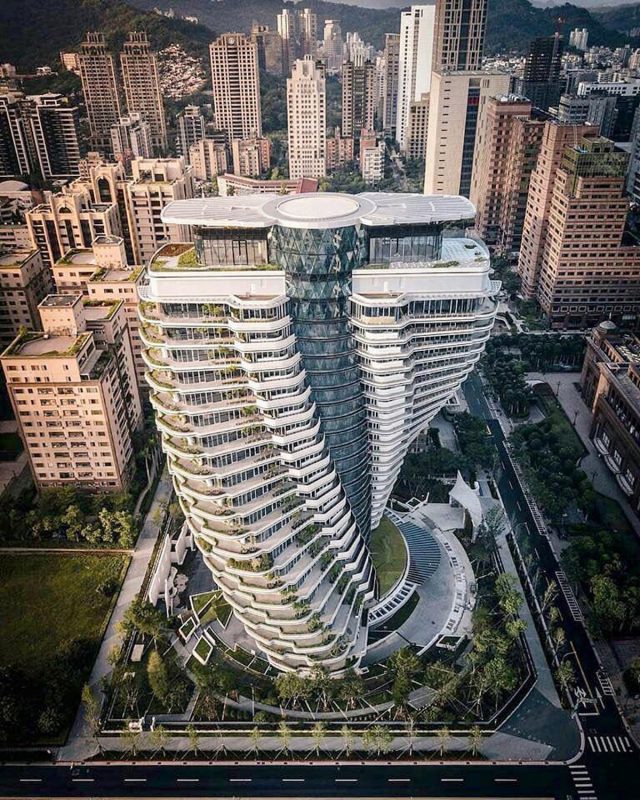 East Asia is leading the way in sustainable architecture with its Xinjin District in Taipei, where Parisian architecture studio Vicent Callebaut Architectures is building an eco-friendly residential tower. In 2010 the firm was the winner of a competition for building a sustainable tower and now the plans for the Tao Zhu Yin Yuan Tower are starting to become reality. Images shared by the architecture firm show that the tower is almost ready and has a futuristic spiral structure, but the most incredible part is the building's capacity of absorbing carbon dioxide.
The tower features pockets of green spaces that begin from the base of the building and twist upwards toward its top. This unique example of landscape design is comprised of 23,000 trees that can absorb 130 tons of carbon dioxide every year. Even the construction of the building was carefully planned to keep its carbon footprint as low as possible.
Vincent Callebaut Architectures is a studio known for its environmentally-conscious designs and is a point of reference in the industry. Their idea of adding a twist to the tower came from the desire to offer the residents a clearer view of the surroundings.
To learn more about the project, scroll through the pictures as they truly speak for themselves and the mastery of the Parisian architecture firm.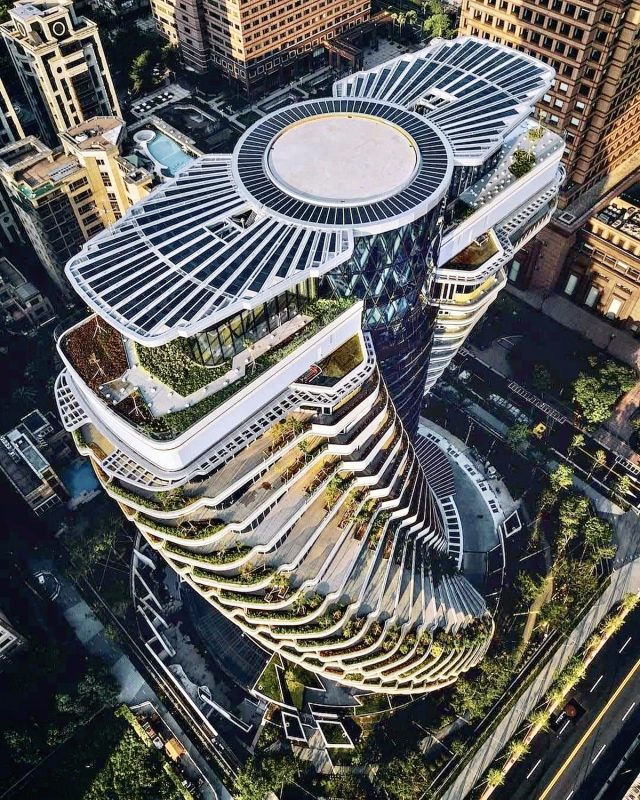 Vincent Callebaut Architectures' twisting green tower in Taipei can absorb carbon and will be completed later in 2021.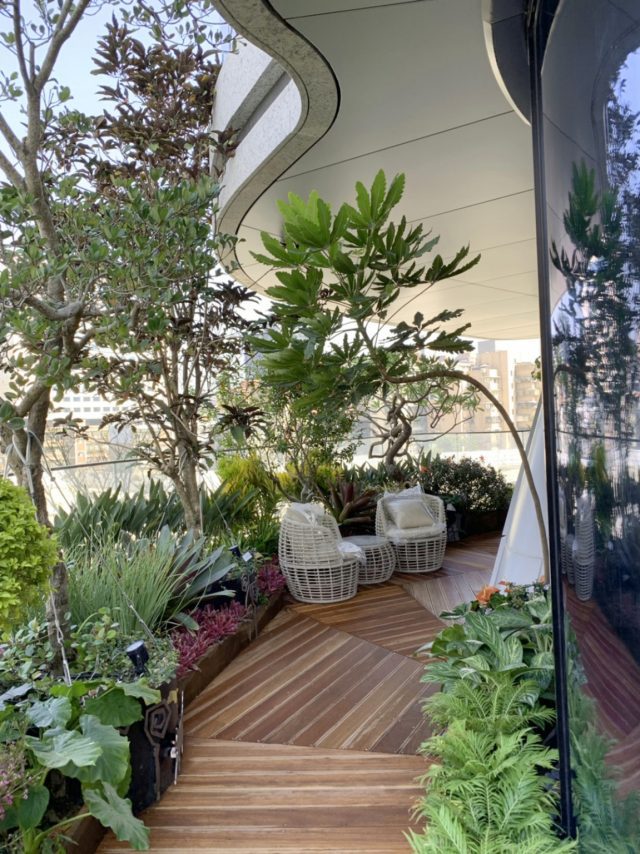 "This twisted carbon-eating tower is rising in the East. As Asian cities battle air pollution, eco-friendly solutions are on the rise – and this twisted skyscraper in Taiwan is one of them !
Paris-based architect Vincent Callebaut wants his buildings to be more than your average tower block. His vision is ambitious: create an energy-saving, carbon-absorbing civilization to fight global warming.
While Callebaut likens the building to an urban forest, its appearance is actually modeled after a strand of DNA — a double helix twisting 90-degrees from base to top.
The 23.000 plants, shrubs and trees covering the balconies will absorb 130 tons of carbon dioxide (CO2) emissions each year."