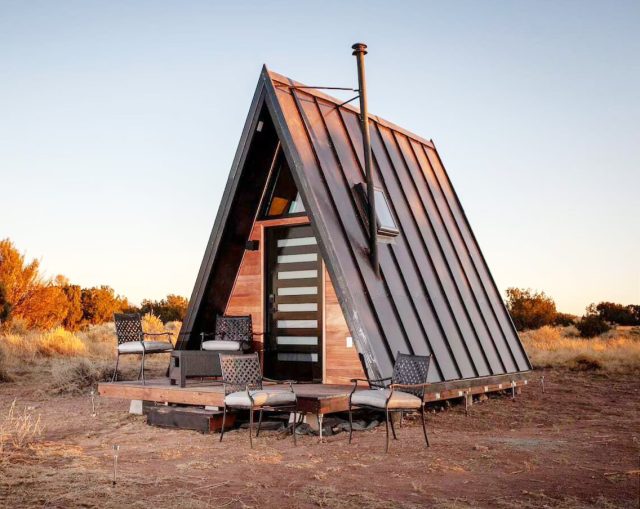 Build the perfect tiny A-frame style cabin on any plot of land, great for guest houses or Airbnb cabins! The overall size is 11′-1/2″ x 18′-0″, including the front porch. These DIY plans are simple and easy to follow, intended for all woodworking levels.
Complete DIY plans to build your own small modern A-frame cabin with a sleeping loft. Plans include material list, framing plan, foundation, roofing construction, and cut details. Plans are fully dimensioned and annotated, with step-by-step instructions. Total of 40 pages.
Material list includes all lumber and hardware required, all materials can be found at Home Depot or your local hardware store.
You will need basic woodworking tools like miter saw, power drill, measuring tape, and framing square. Plans includes architectural, framing, plumbing and electrical notes. The plan is available in the link below…Check the price!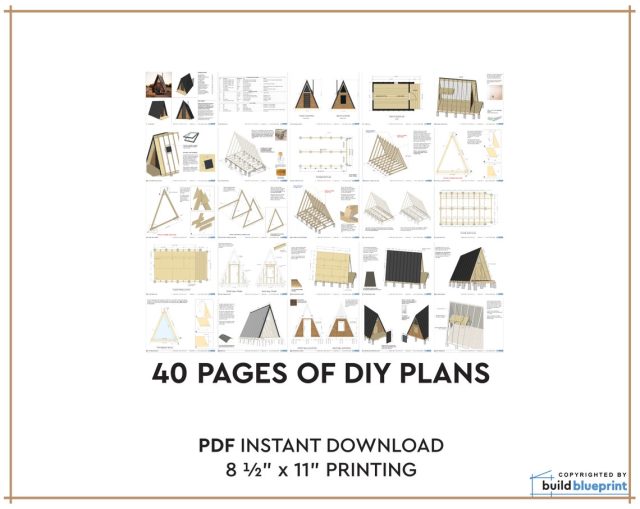 Find the plan HERE…