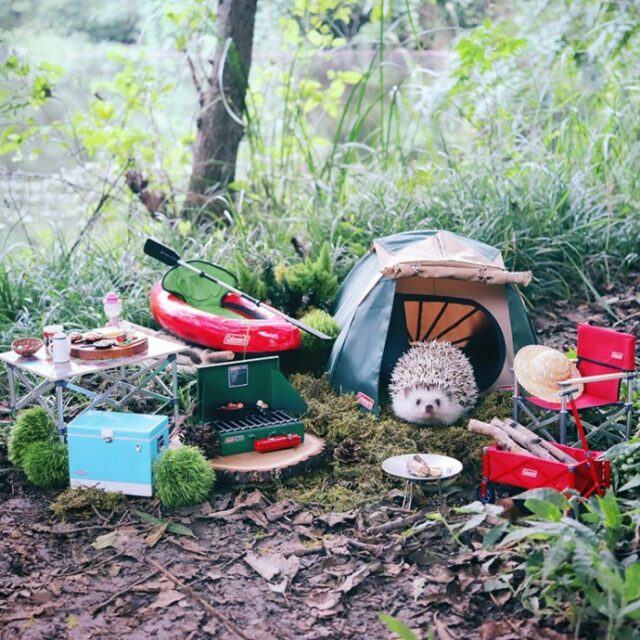 Animal photos which tell a story have become very popular on social media and lots of pet are now Internet sensations.
This tiny adorable hedgehog is called Azuki and has taken Instagram, by storm thank to all the cute photos which illustrate him all sorts of day-to-day situations.
Azuki is a pygmy hedgehog and appears in photoshoots while being dressed up, sporting adorable hats, or going on camping trips with his tiny camping equipment.
According to the latest pictures, Azuki had a blast on a camping trip, where he cooked, relaxed, and even went canoeing. The pictures speak for themselves and if you want to follow the adventures of Azuki, just click follow on his Instagram account and get your daily dose of cuteness.
hedgehog_azuki on Instagram