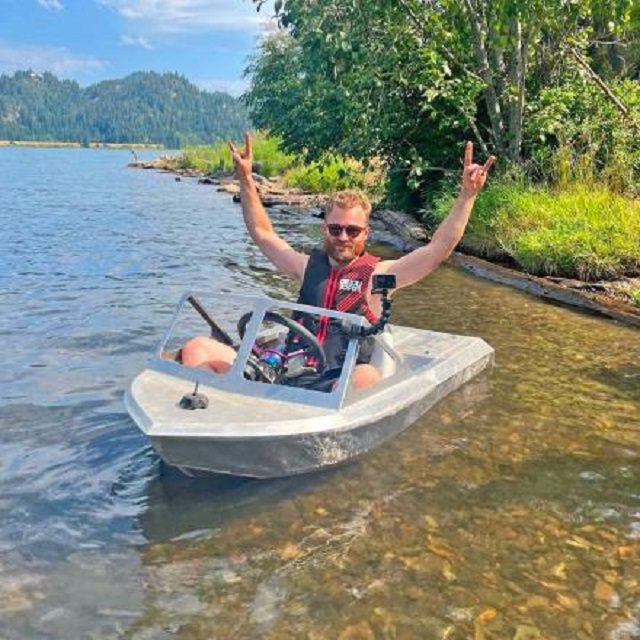 The Micro, a tiny speed boat designed for a single occupant, is an impressive watercraft that offers a thrilling and enjoyable boating experience. With a length of 6 feet and a beam of 3 feet, this small boat may be petite in size but packs a punch with its 100-horsepower engine.
The Micro allows adventurers to navigate through the water with speed and agility, making it ideal for those seeking a solo boating adventure. JetStream Adventure Boats offers The Micro as a kit, available for purchase on their website for $500. While the kit includes the essentials to get started, it's important to note that additional components need to be added on top.
This allows owners the flexibility to customize and outfit the boat according to their preferences and needs. Whether it's adding seats, storage compartments, or navigation equipment, this modular approach ensures that boating enthusiasts can create a personalized and functional setup to make the most of their Micro boating experience.
For those seeking a compact, powerful, and customizable watercraft, The Micro from JetStream Adventure Boats provides an exciting opportunity to venture out on the water in style.