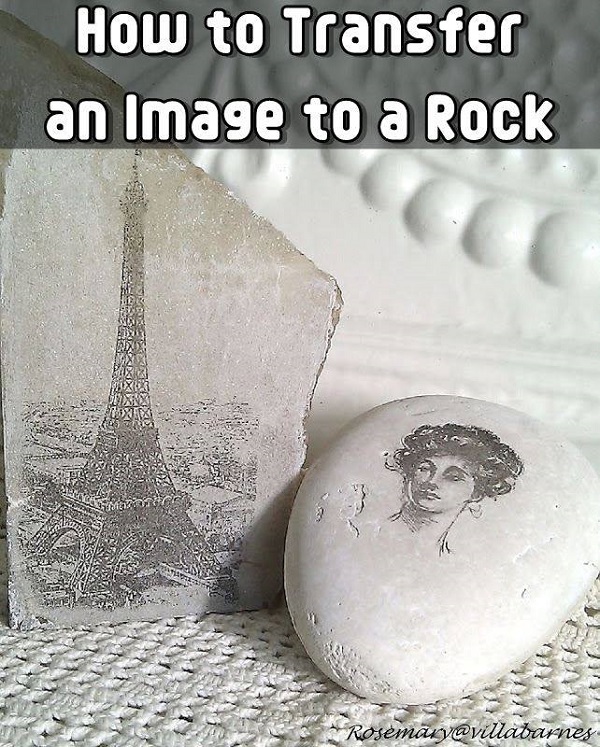 As you already learned from some of our previous tutorials, rocks can make nice decorations and they are cheap too. You can find decorative rocks at any supplies store and even buy a whole bag for 5-10 dollars. But if you think your room deserves more than just some plain rocks, then check out this next idea that will teach you how to transfer an image to a rock. Cool, right? You will need:
• some rocks (preferably larger ones);
• an image you like;
• some white paint;
• a "Splendid Blender" pen;
• a laser toner;
Start by cleaning the surface of the rock, where your image will be placed. Paint the rock white and let the paint dry. Make a laser toner copy of the image you would like to transfer and place it on the rock with its face down. Hold the paper with one hand and start rubbing the pen all over the image. Make sure to press hard and hold still, this way you will get a nice and clear image. And that should be all. Remove the image and the transfer should be on your rock. It looks amazing and can be a great personalized gift for any occasion.
source and more details —> villabarnes.com