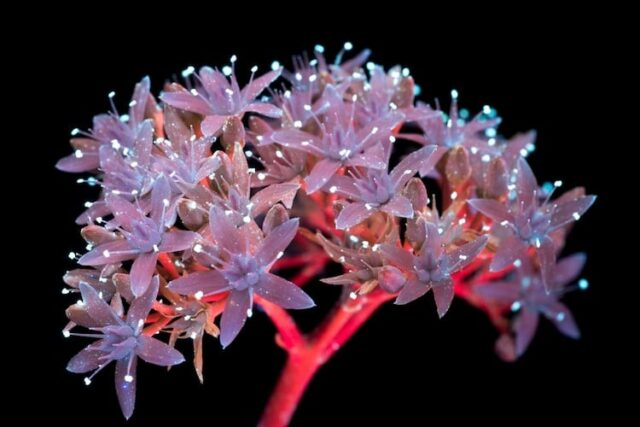 Craig Burrows likes to call himself a "photon-packing mixed photographer" and if you don't know what this means, just wait until you see his work.
He captures plants and flowers on camera, after modifying his equipment and making it fit for ultraviolet-induced visible fluorescence. Burrows uses a filtered 365nm LED light and a lens that is usually used for crime scene investigations. By using ultraviolet and infrared light, he shows the flowers from a different perspective showcasing their natural fluorescence.
Their pictures look like they were glowing in the dark and create a surreal feel. By creating a black background for his subjects, the fluorescent lights pop out instantly when taking a look at his work and captivate the viewer's attention. This way, Burrows is making sure that the main focal point is on the flowers and there are no background distractions.
To see more of his amazing works and the entire collection of fluorescent flowers, make sure to follow him on Instagram.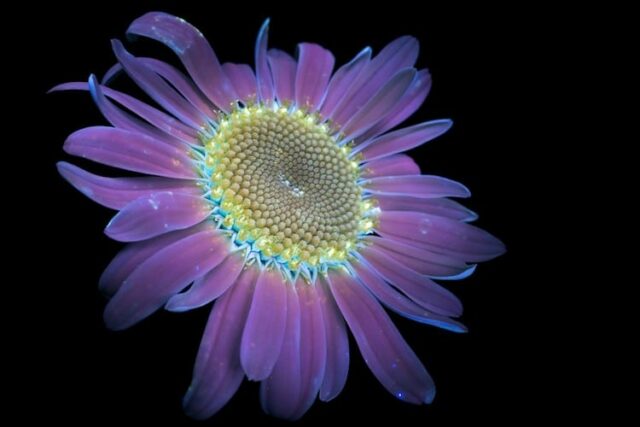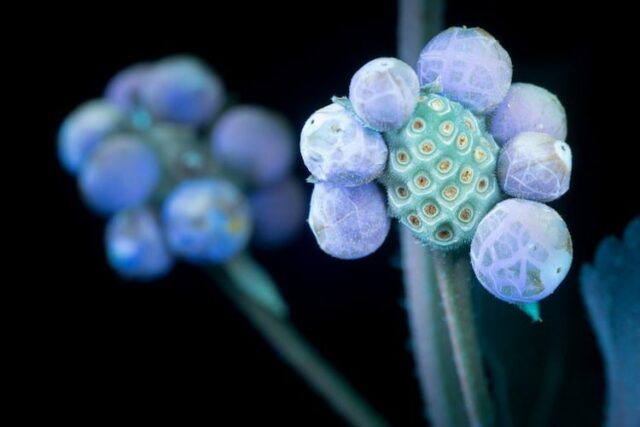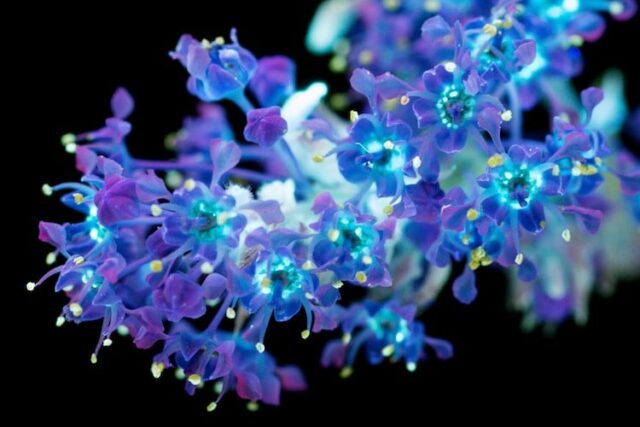 Craig Burrows transforms ordinary flowers into beaming blooms.
Craig Burrows: Website  Instagram| Facebook| via: MyModernMet