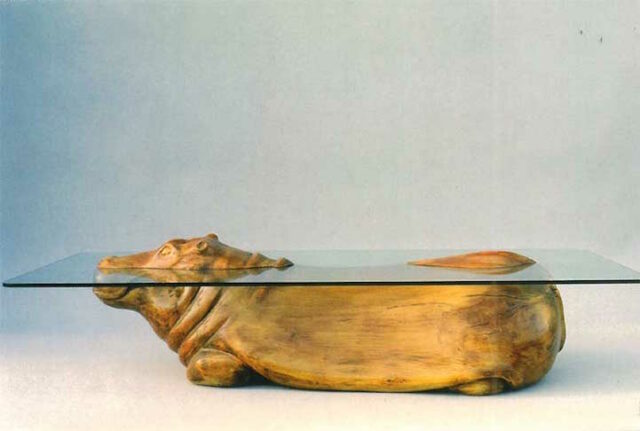 There is constant competition among interior designers to create the perfect design piece, one that catches everyone's attention and gets the best reviews.
Derek Pearce made a series of pieces that have the potential to become truly big, and they are called Water Tables. Each of these unique tables displays an animal as their base, and they look like they were underwater, emerging from the surface of the table. It is an illusion created by blending the wooden animal sculptures with the glass tabletop and each piece is fascinating.
Pearce's tables feature a hippo, an otter, and even dolphins jumping out of the table's surface. All of his designs are functional and serve as tables, but can also bring a smile to their owner's face and make an excellent conversation starter at a get-together.
Pearce has been working at this collection of Water Tables since 1997, and he had his works exhibited all over the world, from America to Europe and Asia. If you would like to support the artist and purchase one of his works, you can visit his website for more details.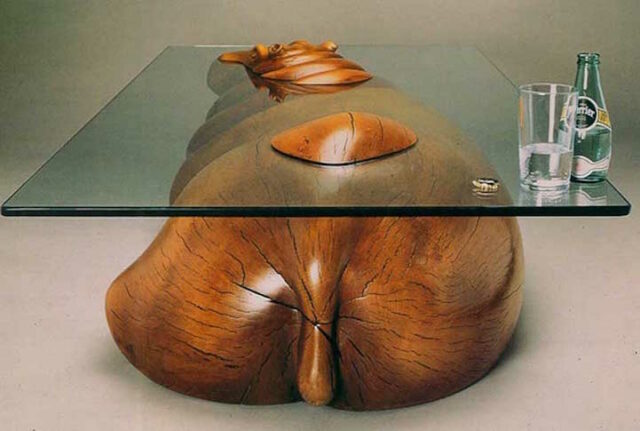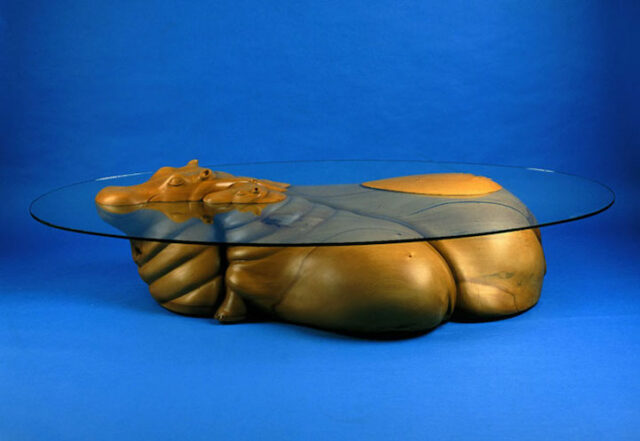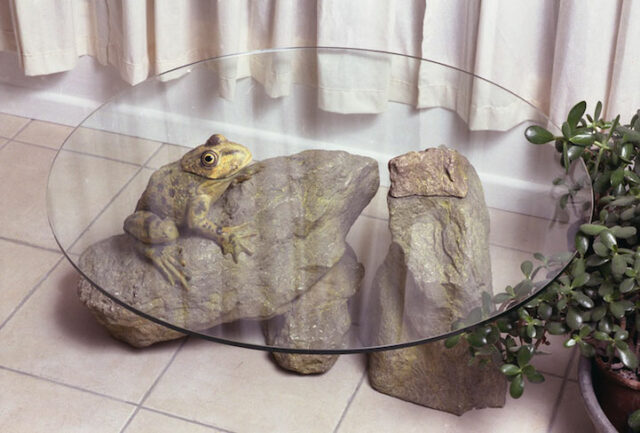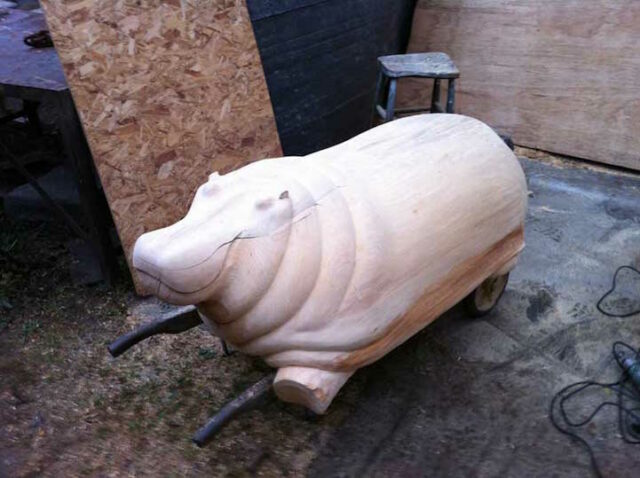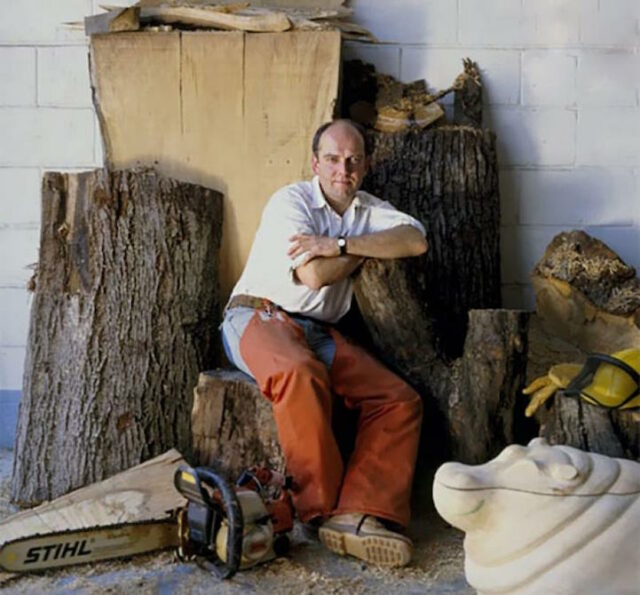 Derek Pearce: Website