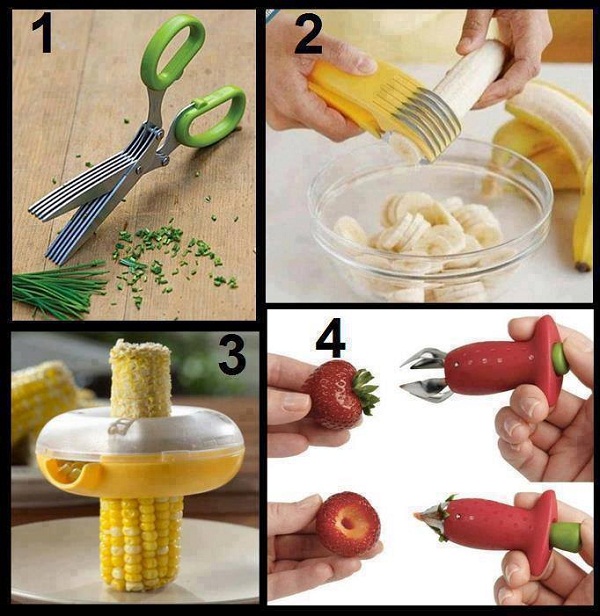 When you see those cooking shows on TV, you might wonder how do the chefs manage to come up with delicious plates and still have the stamina to work for hours and hours. Most often, they have a helping hand, or more. But the trick to great kitchen management is in the tools and instruments one uses. Here are a few of these creative and useful things that will definitely help you work better and much easier in the kitchen.
Two-tier Cookware Organizer
You ought to start with an organizer. The Two-Tier Cookware Organizer is made out of strong, heavy-gauged wire and is perfect for storing all the types of dishes and pans a great cook needs. Priced at 150$, it features a sturdy bottom, side and rear mounting. Its independently operating shelves are designed to store up to 12 lids of 100 lbs, making it a very useful appliance in the kitchen.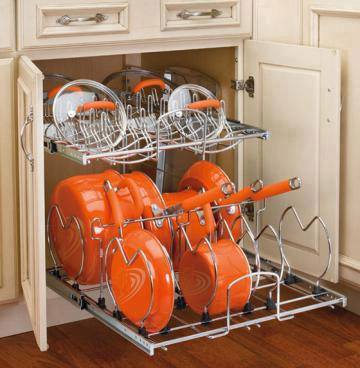 Stainless Steel Finger Guard
Handling with finesse and style in the kitchen, you will need a device that keeps your fingers safe. With only 12 $, you can do that and get a high-quality stainless steel devide than is very useful when slicing and dicing. The guard, with welded ring easily adjusted to middle finger, is ergonomically shaped. The clever designed tip helps you hold the food you slice in place. The 2 by 2.3 inches little shield for your fingers, made by Deglon Cutlery in France, is durable and also safe for the dishwasher.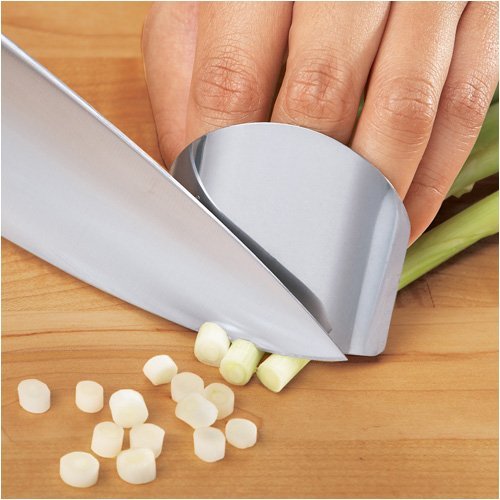 Strawberry Stem Remover
Preparing all kinds of dishes and desserts takes time. And that is essential in a great kitchen. So why won't you save up on the time-issue by having a creative stem remover in your drawer. With 6.50$, you get an easy handling device, which operates via a twisting motion without harming the strawberry, but leaving it stem-less at the same time. The creative tool from Chef'n is made out of durable stainless-steel, works well with other fruits or vegetables, like tomatoes for instance, and its top rack is dishwasher safe.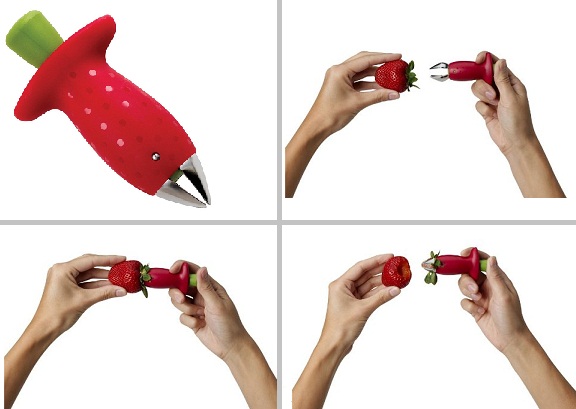 Corn Kerneler
There always will be one time when you wished you have a tool that will `magically` remove kernels from a corn without much work. Stop wishing and start planning. Because the Amco One-Step Corn Kerneler is exactly the answer to your prayers. In one quick motion the cob is kernel-free (all deposited in a transparent holder; maximum capacity of two corn cobs) and your job in the kitchen more easy. With dishwasher safe top rack and a cost of 5.50$, the tool has a stainless steel blade which can adjust to the width of the corn cob.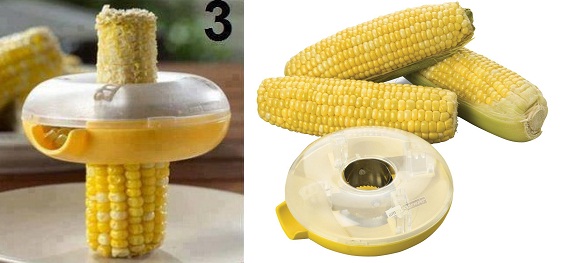 Banana Slicer
Working a bit and having great results to impress our friends and family is what everyone looks for when handling with the kitchen. Thus, a banana slicer is indispensable for the times when you want to quickly make a dessert. So, this device from Chef'n is very suited for using over a bowl or a plate where you prepare the most delicious snack or breakfast. With a price of about 9 $, the stainless steel blades keep and good design will keep your fingers and hands safe while slicing the bananas away. Its top part can be put in the dishwasher and it can be used by all ages.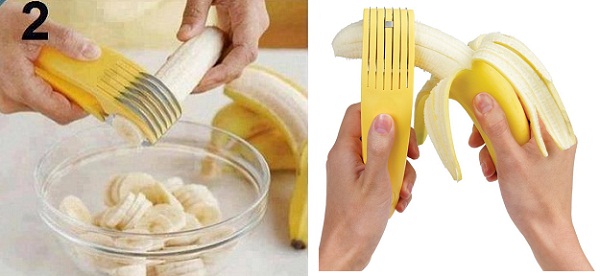 Herb Scissors
With less than 10 $, you will save much time while preparing a dish. The Herb Scissors gives you access to quickly snipping any parsley, dill, basil or many other herbs you wish to use in your food. The handles are made of soft silicone which result in a comfortable use, while the 3-inch stainless steel blades will neatly cut and chop your herbs in no time. Giving you much needed time to care after other parts that transform your ordinary dish into a great meal.