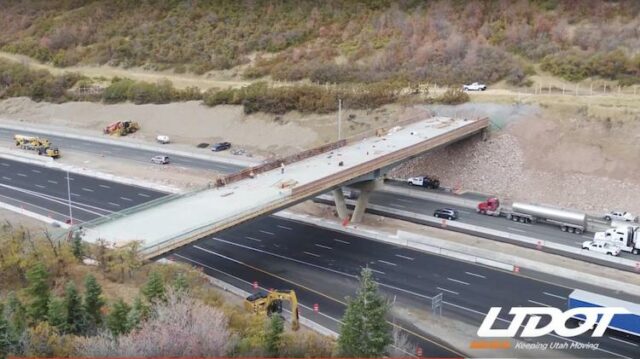 Animals being hit by cars on crowded roads are a tough reality and Utah's I-80 was one of the deadliest roads for animals.
The road is known as Slaughter Road in the area and spreads across 13-miles, causing the death of 122 deer, 13 moose, 4 elk, and many more living creatures.
But the solution to this pressing issue came in 2018 when a large wildlife overpass was built for the animals to safely cross the road. Experts thought that it would take a while until the animals become comfortable with using the overpass, but camera recordings are already showing animals using it regularly. In case you wonder how the animals are able to find the overpass, the answer is simple: there are three miles of fencing that run along the sides of the highway, keeping the animals safe and guiding them to the crossing.
Utah Division of Wildlife worked together with a group called Save People, Save Wildlife to build this project and to make sure that they take into account the needs and behaviors of wild animals.
In a few more years, the state will conduct a full study of the changes to quantify the improvement and understand exactly how many lives have been saved by its construction.