Ten years of planning, 10 years of want ads and hope and worry, ended one day in October when Don Kretschmann realized it wasn't going to work; no one was going to step in.
This was going to be the last harvest at Kretschmann Family Organic Farm.
Come spring, the Beaver County (Pa) farm will be idle for the first time since he first turned the soil there in the spring of 1979. Kretschmann is retiring after failing to find someone to take over his 80-acre operation.
"I just thought somebody would come," the 71-year-old self-taught farmer said. "Nothing worked out there — unless some miracle happens."
Don Kretschmann, owner of the Kretschmann Family Organic Farm, harvests kale on his farm Nov. 16 in Rochester, Beaver County. Kretschmann is retiring this year after not being able to find anyone to take over or buy his farm where he grew produce organically for almost 50 years. (Alexandra Wimley/AP)
The inability to find a successor surprised him. He was offering a turnkey operation, an opportunity for an entrepreneurial farmer to simply start growing and harvesting by leasing the land. Access to land is the biggest barrier for beginning farmers, along with the cost of equipment — which Kretschmann also offered for lease along with his house.
His only requirement is that the land be farmed organically.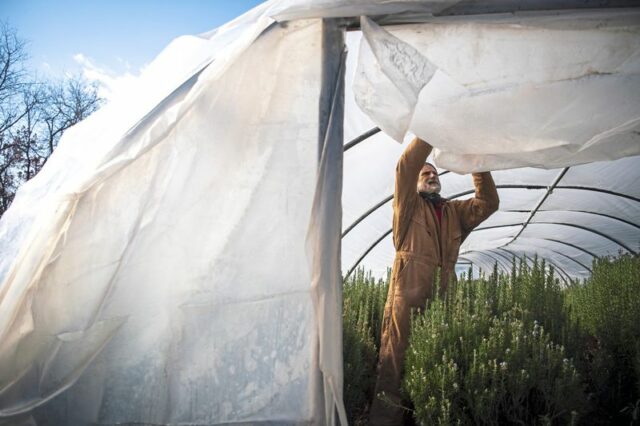 "We ran lots of ads" in agricultural publications, he said. Maine, New York, Massachusetts, Vermont, Minnesota, Iowa, California. "We went all over."
A woman from Santa Fe was interested but wasn't suited to the rigors of farm work. A Kretschmann neighbor expressed interest, but later backed out. And the guy from Ithaca, New York, sounded promising, toured the farm and Downtown Pittsburgh — but later said he didn't want to leave his extended family.
Read more on The Morning Call