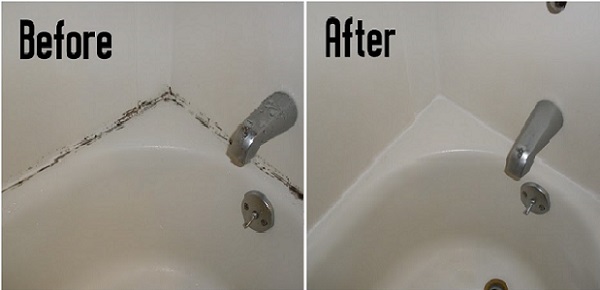 Mold is one particular problem every bathroom owner has to deal with at some point. And cleaning is something we often forget, especially if your bathroom doesn't have windows to make you see the dirt much clearly. But if do want to keep a clean bathroom, there are ways you can work without much effort, and cost! So, do you want to get rid of the mold in your bathroom with no more than $5? Grab the following materials and read the instructions from below:
• bleach;
• a pack of cotton beauty coils;
• some q-tips;
First, take the cotton coil, cut a piece out of it and soak it in some bleach. You can do this with not much mess if you work inside the tub and put a disposable pie pan in as a container for the bleach; because you are supposed to let it on the mold for the night. Also, in order to not get your fingers covered with bleach, use a q-tip for the transfer. Then all you have to do is marvel at how a little bit of work, like the one you did, got this amazing result. The bath is clean and the mold is not going to return very soon. It's that easy!
Make shower grout shine again.
A mixture of baking soda and bleach paired with some elbow grease and a toothbrush is all that you need to do this.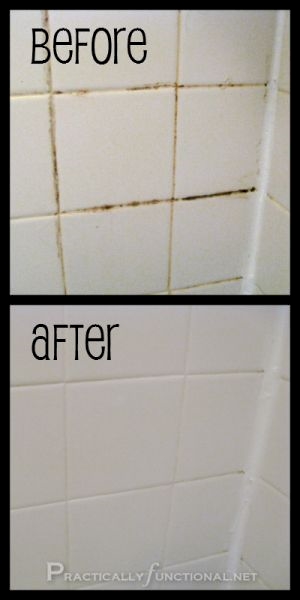 more details here…