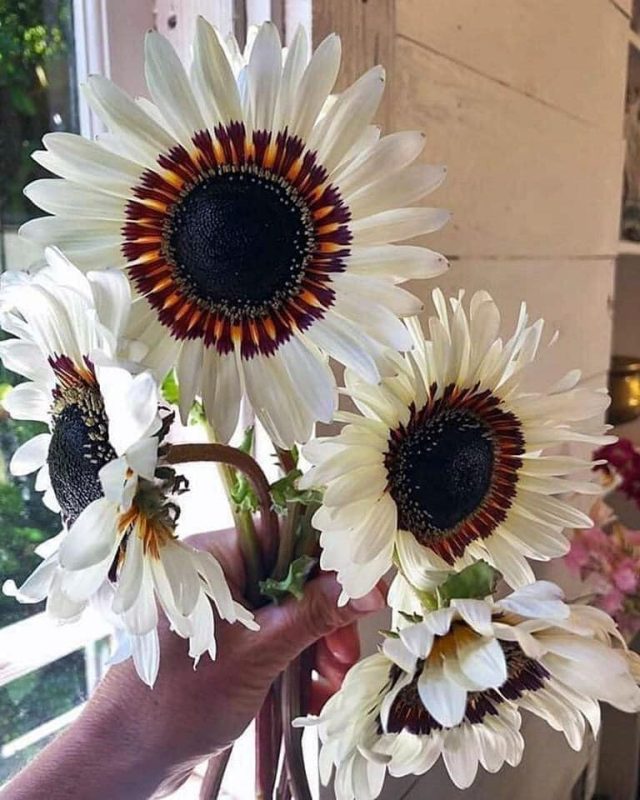 I order seeds from these guys often and have had pretty good success germination-wise. Their selection is massive, shipping is fast, and they toss an extra packet of seeds in for ya! What more could you ask for?
The seeds are available HERE…
Originally a native to South Africa, this variety delivers gorgeous creamy white semi-double 4″ daisy flowers bloom prolifically throughout the summer. The center disc is a beautiful glossy black, giving a very exotic look.