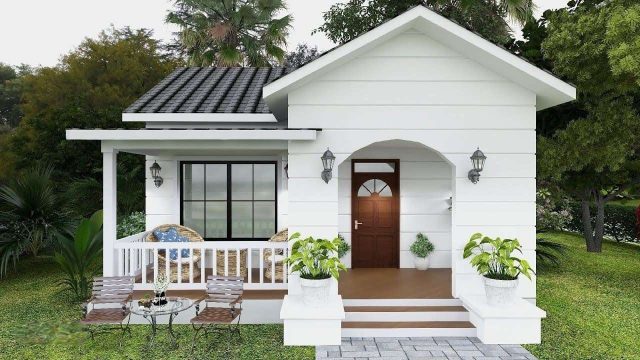 Discover the charm of a wonderful small house design that maximizes space and style with its 600 sqft floor plan. This modern gem showcases clean lines, sleek finishes, and a thoughtful layout that makes every inch count.
From the moment you step inside, you'll be greeted by an open and airy living area that seamlessly connects the living room, dining space, and kitchen.
The minimalist design creates a sense of spaciousness, while large windows allow natural light to flood the interiors, further enhancing the bright and inviting atmosphere.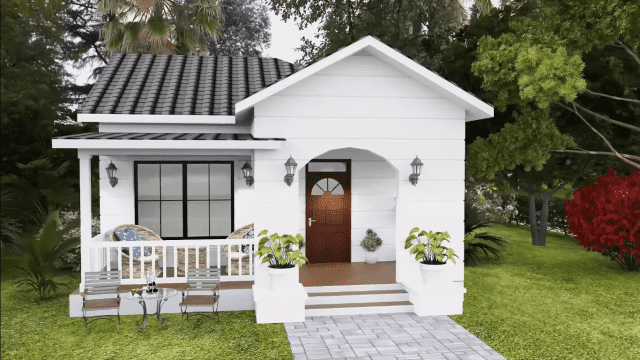 The clean interiors of this small house design exude a sense of sophistication and simplicity. The modern style is reflected in the carefully chosen furnishings and decor, which strike a balance between functionality and aesthetics.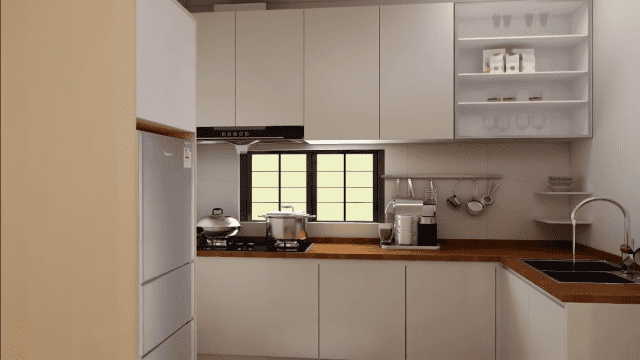 With clever storage solutions incorporated throughout the house, every corner is optimized for efficiency. The bedrooms are cozy retreats, and the well-designed bathroom offers both comfort and convenience.
This small house design demonstrates that size doesn't define the beauty and functionality of a home, and serves as an inspiring example of how thoughtful planning and modern style can create a comfortable and visually appealing living space.