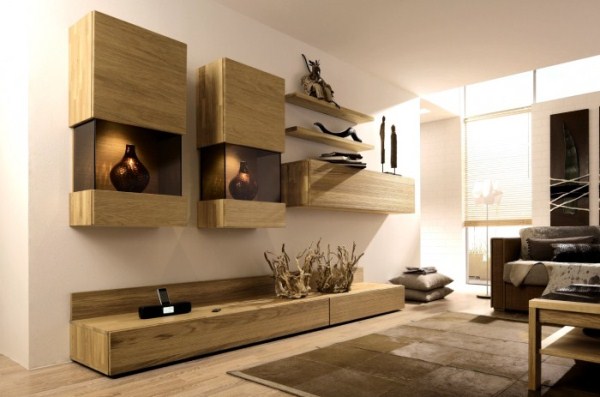 The German company Hülsta Furniture's provides a outstanding quality for all their furnitures range. Their designs lend themselves to a minimalist styling. They boast flat front accents, clean lines and a myriad of multi-unit groupings. Excellent craftsmanship to cater for the most exacting of expectations. The wooden units adds a new, unmistakeable twist to natural living. Satinized, white lacquered or bronzed glass surfaces add unusual accents to suit your personal requirements. Contemporary, solid wood living and dining furniture. The wooden units adds a touch of natural elegance to your home.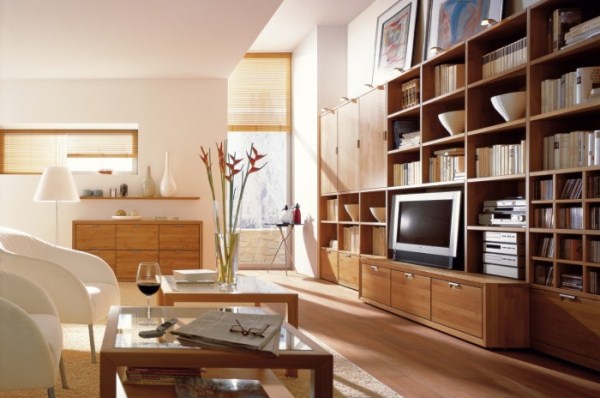 A wide range of functional units with various compartments and fronts have been combined in this wall combination, thus allowing you to accommodate your every need – from the TV set to your CD collection – in one shelving system.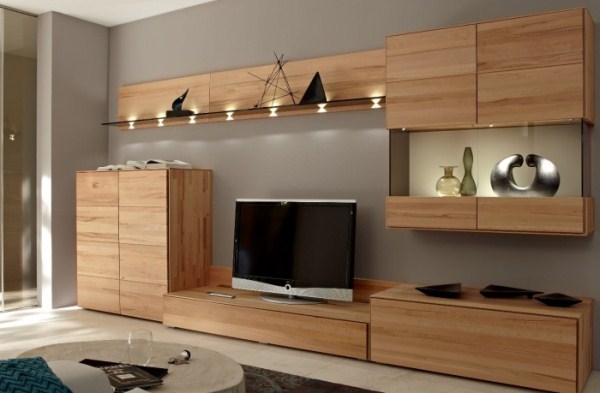 The structured beech selected by hülsta for ELEA II is of outstanding quality. Treated with the EverNatural hülsta lacquer, they maintain their perfect natural look whilst being highly resistant to any wear and tear.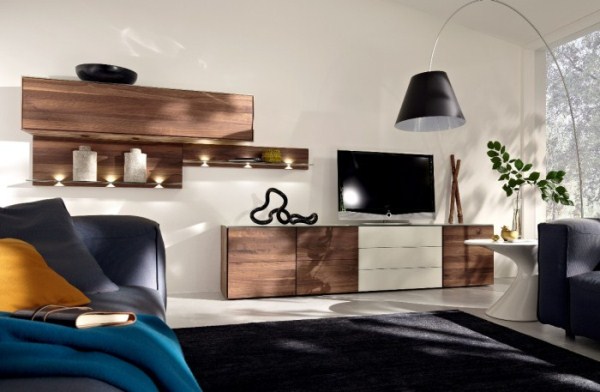 An elegant ELEA II living room such as this deserves excellent lighting. Dark walnut will make an impressive, visual impact.