Interested in living in round homes or yurts?
If you are considering building a new home and have a desire for a structure that will feed your soul as well as provide shelter, that is energy efficient and aesthetically pleasing, a round home may be exactly the solution you are searching for.
Living in round homes offers an opportunity to find ourselves more in harmony with the natural rhythms of life. When we look around in our world we see that all things in Nature are round – the Earth is round, the Sun and Moon are round, the seasons and cycles of life go around. The experience of living in a round home helps bring our lives into balance – embracing and nurturing, expansive and inviting, the ingredients for a harmonious and simpler lifestyle.
Smiling Woods Yurts can help you create the perfect space to fulfill your needs in a round home. Whether it be a simple space for yoga and retreat from daily stresses, to a couple of their wooden yurts connected in tandem.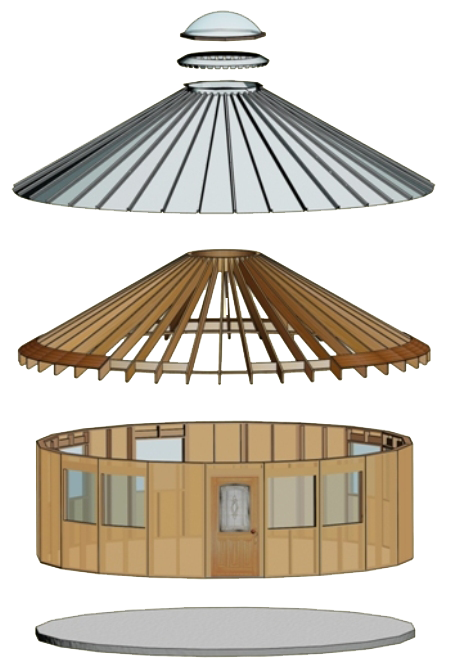 Kitchen
Bedroom