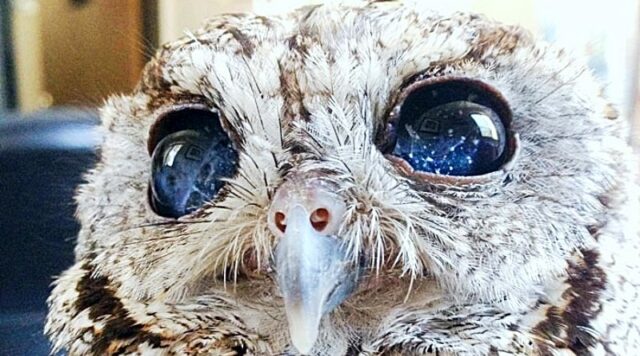 Zeus is the most amazing rescue owl you've ever seen and all this because of his unfortunate condition of being a blind owl.
But if you look into his eyes you can see the entire Universe reflecting there as he has eyes that resemble tiny galaxies.
Zeus is a Western Screech-owl and has only a 10% vision, but because of his condition, he must live his life in captivity at the Wildlife Learning Center in California. His adoptive family loves him a lot and gives Zeus all their attention and care needed ever since 2012 when they rescued him.
The team from the center says that they never encountered an owl with such a special set of eyes as Zeus's, which are most probably the result of him being attacked by a predator. The scientific explanation for his condition is that the tiny owl's starry eyes are like that because of blood pigment and clots of protein. Since he could not take care of himself if released in the wild, the team from the Wildlife Learning Center needs to make sure that his diet is filled with proteins and that Zeus can live a long and happy life in captivity.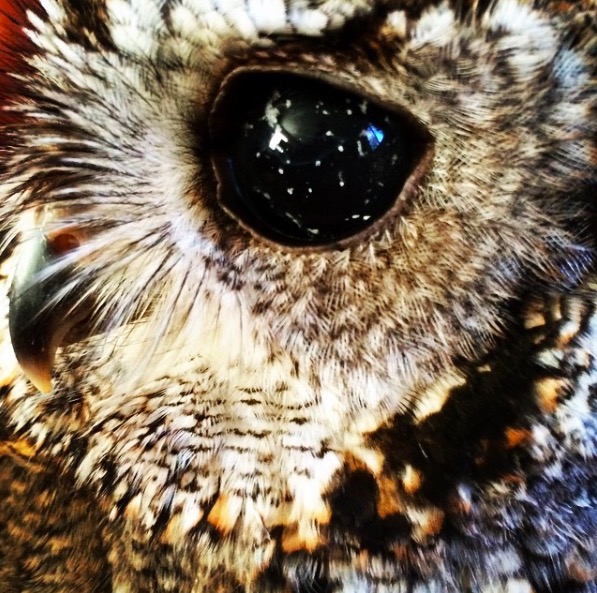 "In our combined 40-plus-years of working with wildlife, we've never seen anything quite like it," says the team at southern California's Wildlife Learning Center (WLC), who have cared for Zeus since he was rehabilitated in 2012. "But he's doing great! He still hangs out in the office with us every day and is otherwise completely healthy."