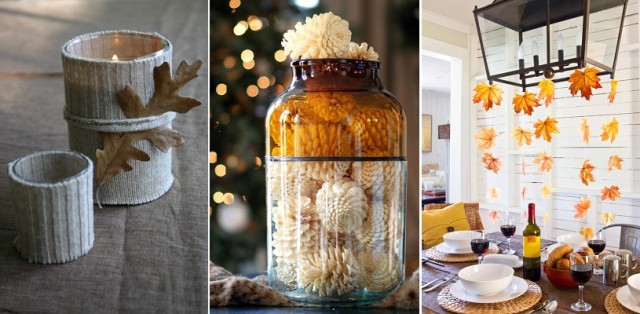 Autumn comes with wind and rains, but this doesn't mean that you should get sad or feel melancholic. Since you can't spend that much time outside in this season as you did in summer, you should focus on creating a pleasant atmosphere in your home. The best way to do this is to try and create some beautiful autumn-themed decorations for your home to bring you in harmony with the outside world. The best part of autumn decorations is that you will be able to find a wide variety of natural supplies for your projects, such as leaves and cones. All you need to do is take a walk in the park and gather some supplies, then take a look at the list of ideas from the following links and choose your favorite decoration.
1. DIY Sweater Candle Holder
The cuff of an old sweater is cut and sewn to fit a glass candle holder – an oak leaf adds a natural element.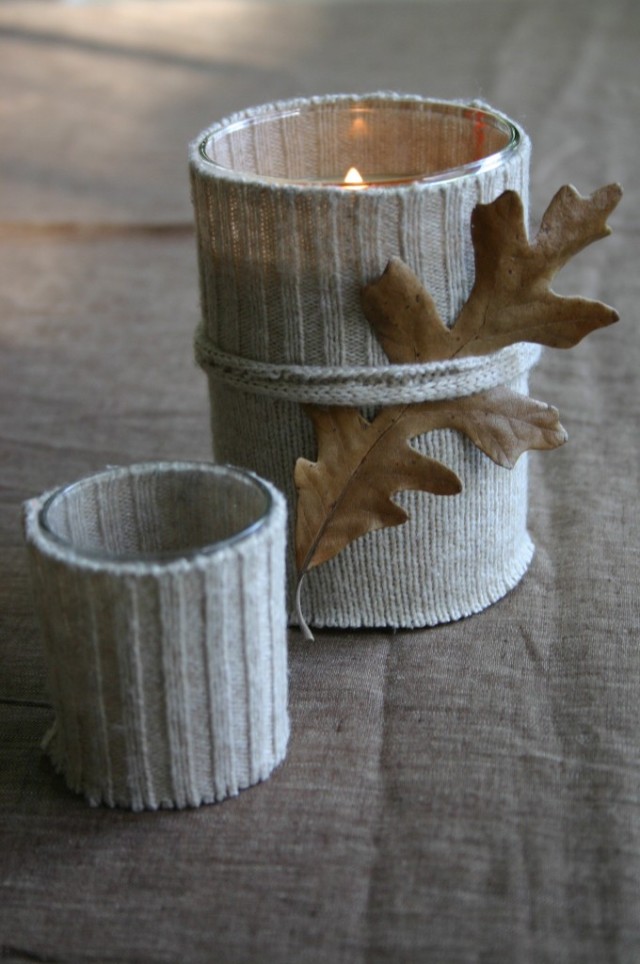 more details here…
2. How to Bleach Pine Cones
Pine cones are a fun accent for wreaths and floral arrangements, and they also look beautiful displayed on their own on a mantel or coffee table.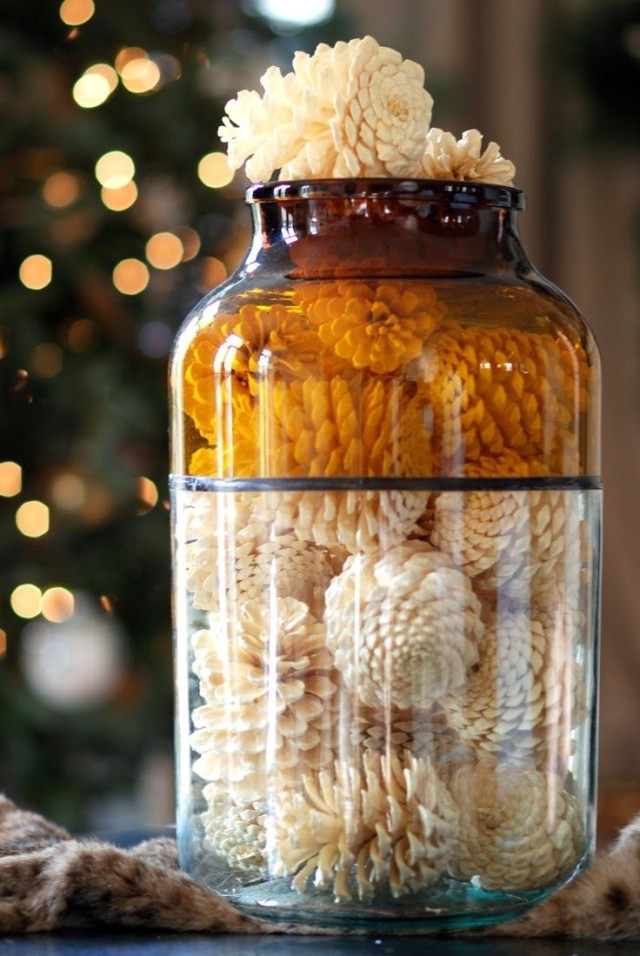 more details here…
3. Easy Decorating with Pinecones
Gather pinecones from the yard to warm your home in the chilly months.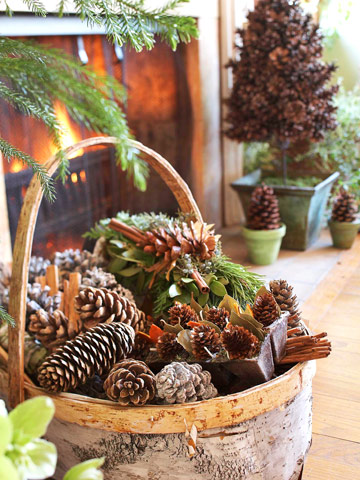 more details here…
4. Dress Up Your Autumn Table With Fall Leaves
No centerpiece necessary..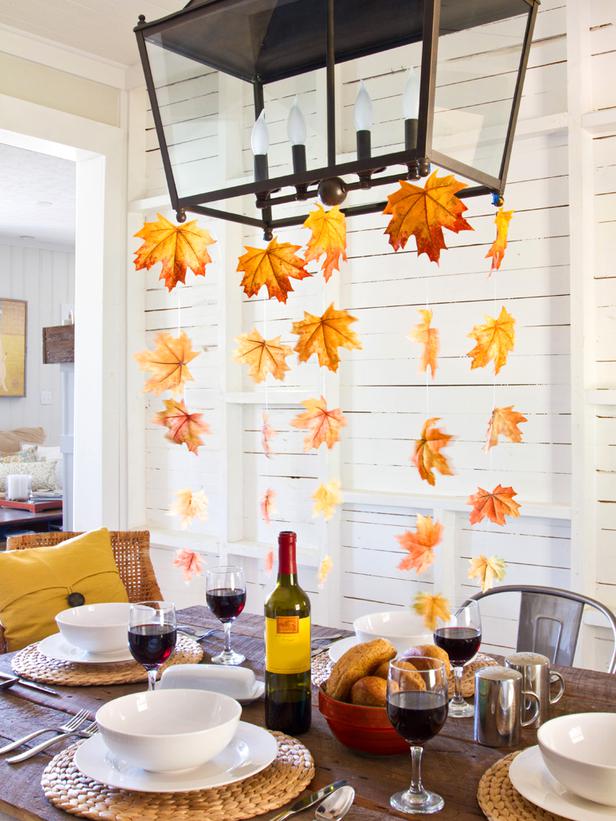 more details here…
5. How to Make Cute Acorns
Making the acorns is very simple…collect a bunch of acorns and remove the caps, get wool for felting in various colors and roll the wool into small balls..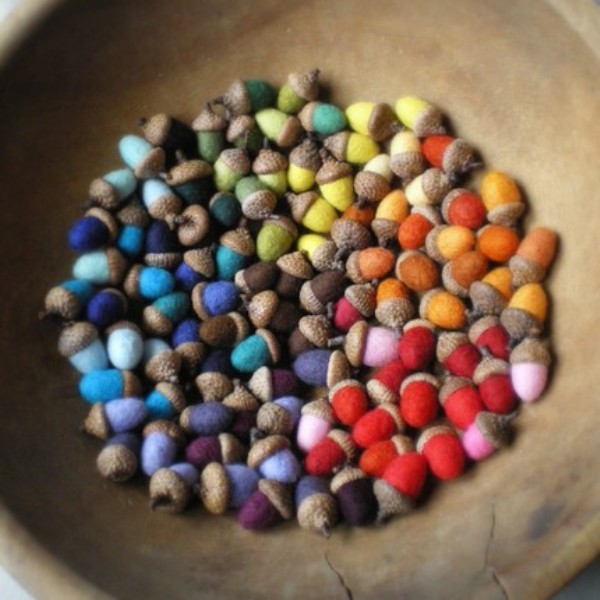 more details here…