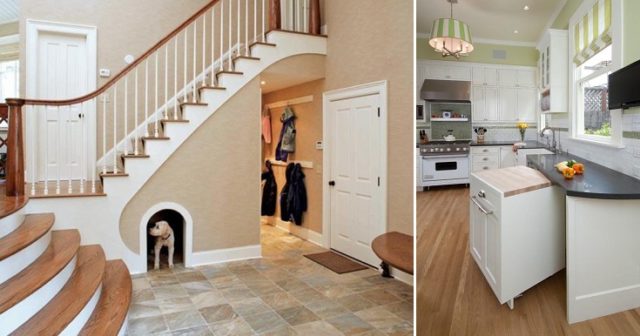 Trying to redesign your home by yourself can be a hard task, but if you have the guidance of a professional interior designer things can get much simpler. So if you are looking to make some improvements in the look of your home, Home Design features 10+ great ideas. For instance, if you are a proud dog owner and want to make a cozy space for your little friend and also save some space, you can build a bedroom for your dog right under the stairs. Of maybe you want to focus on your living room and create a funky set up. Then you can lower the living room, by creating a separate area for chilling and fun times. To learn more about clever home design tricks, make sure to check the entire list of ideas…
1.Create A Dog Bedroom Under The Stairs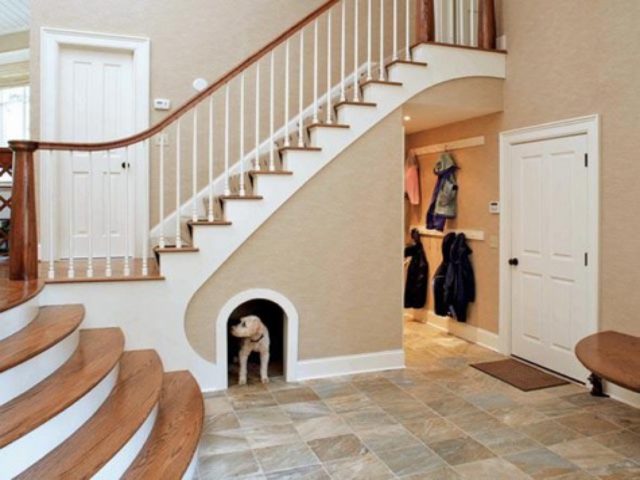 Save space in your home and create a bedroom under-the-stairs for the family dog.
2. Lower the living room…The Advantages of Sunken Living Rooms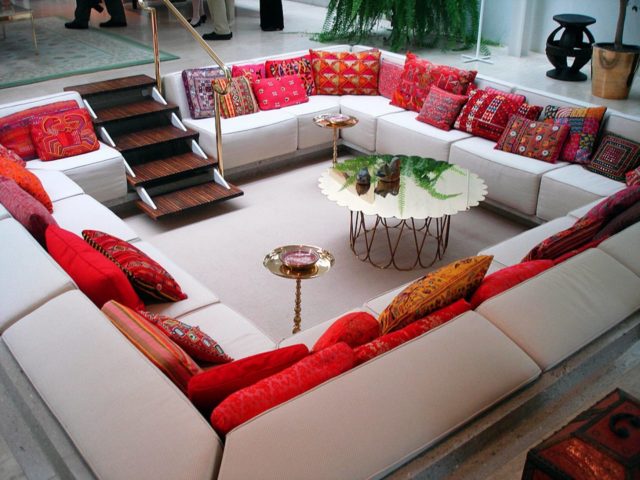 Sunken rooms define areas without the use of walls.
Sunken rooms also known as "conversation pits" are great cozy areas for conversing with friends and family.
3. A sink in the laundry room with jets so you can wash delicates without destroying them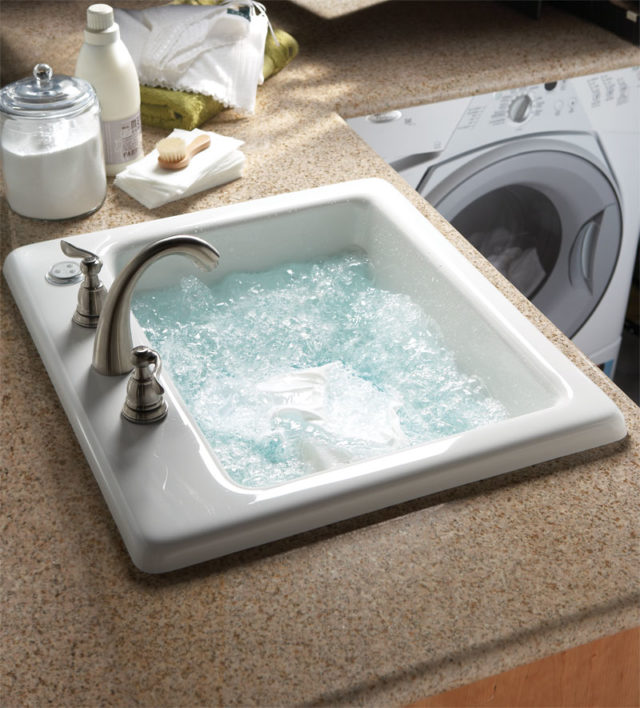 4. Storage spaces under staircase are the best tricks to use the area underneath the stairs.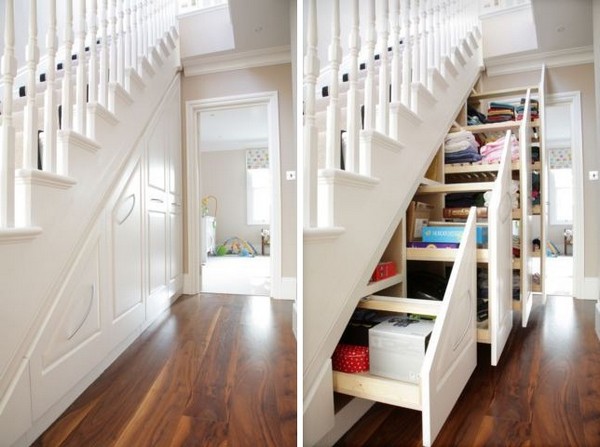 5. Create a shelf bar outside kitchen window