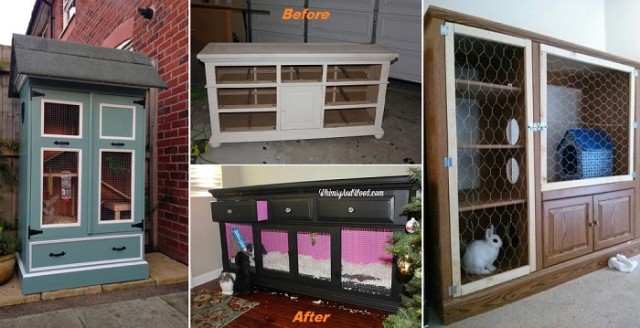 Growing rabbits is no easy job, but it can be quite rewarding. To make your effort a little bit easier and surely cheaper, we present you with the following DIY idea: turn unused furniture into a simple rabbit hutch. Needless to say you will have to roll your sleeves for this project, but the result is really good. First choose the piece of furniture like a drawer or closet which you are not using anymore and prepare to transform it into something efficient for your rabbits. Second, make sure you have the proper tools for the job. Read on for the step by step instructions and remember to take good care for your rabbits even after you have built the DIY hutches.
1. Upcycled DIY bunny hutch out of an entertainment center!
2. DIY From wardrobe to VIP bunny mansion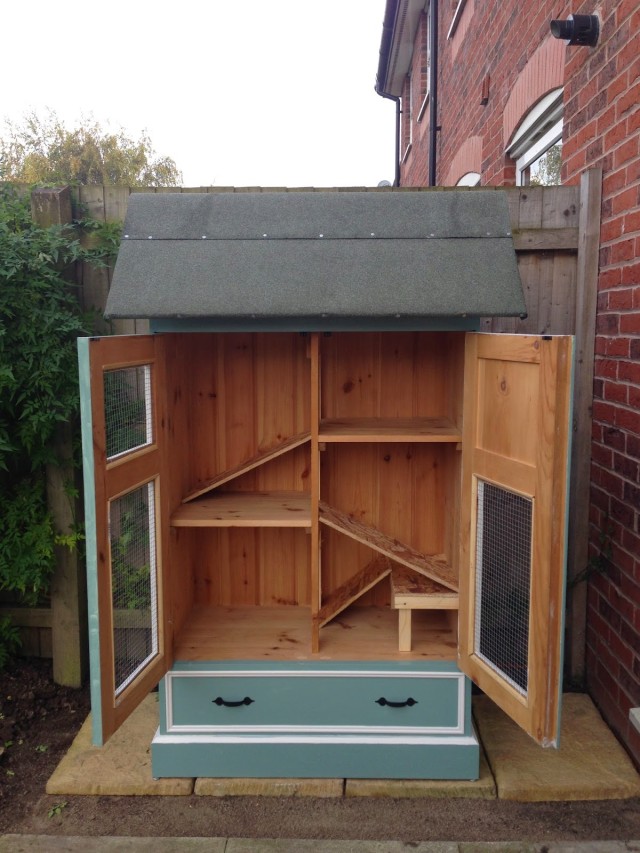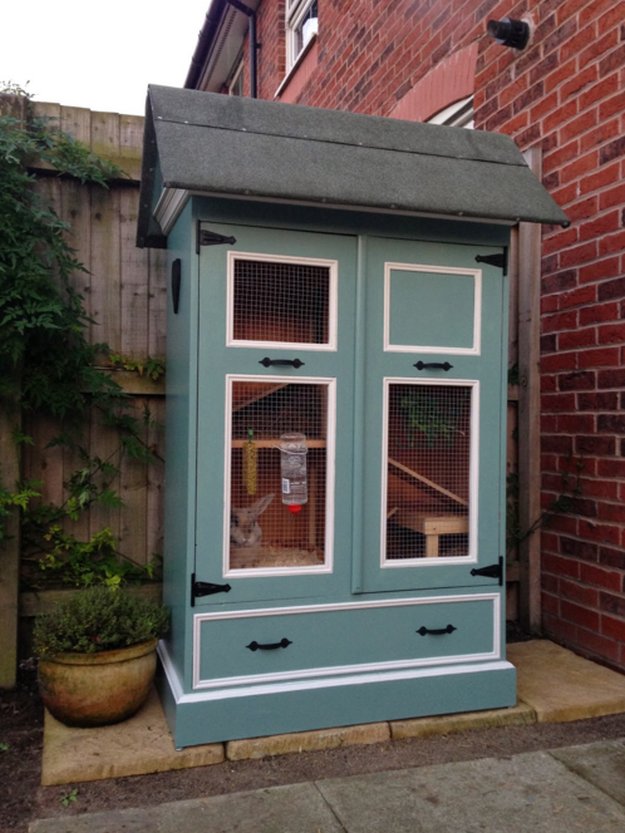 more details here….
3.  Elegant Bedroom Bunny Hutch From Dresser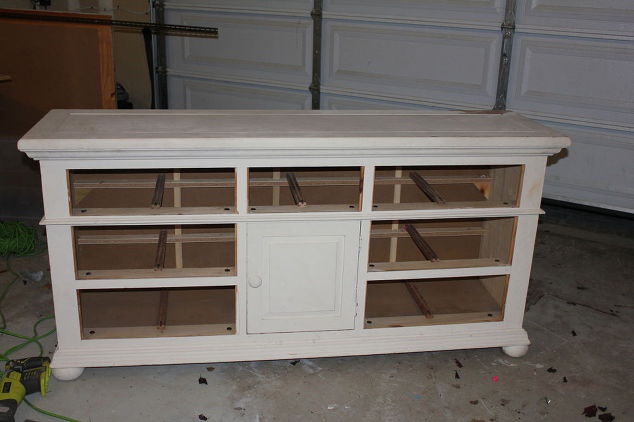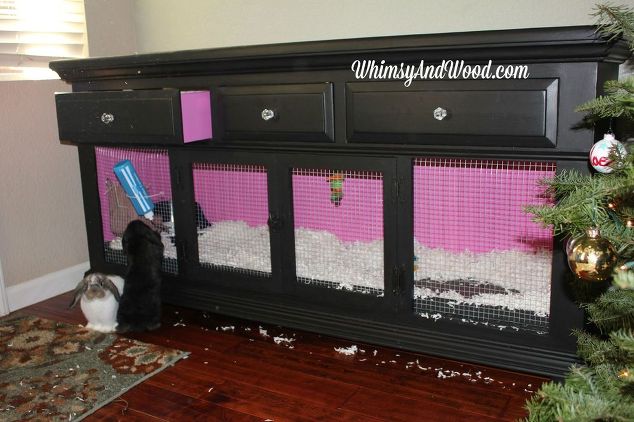 more details here…
4. My girlfriend and I built this rabbit hutch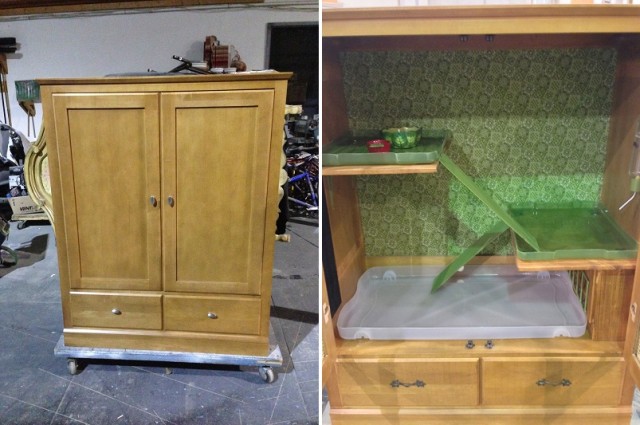 5. Dresser to Bunny Hutch!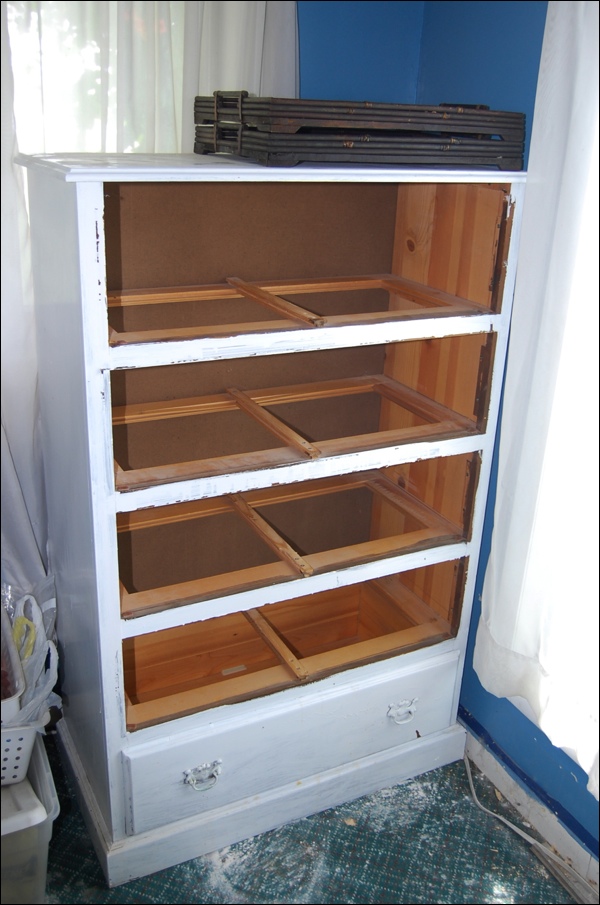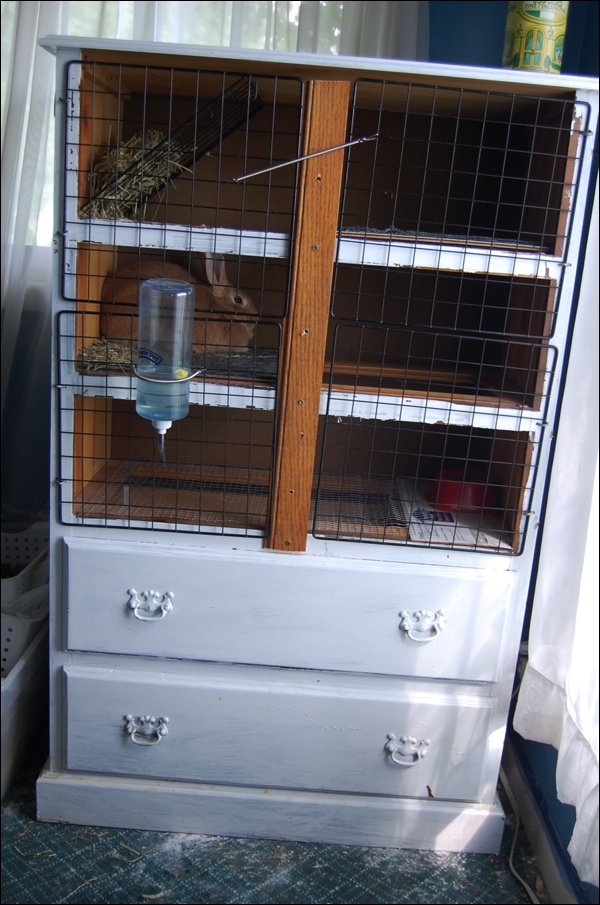 more details here…