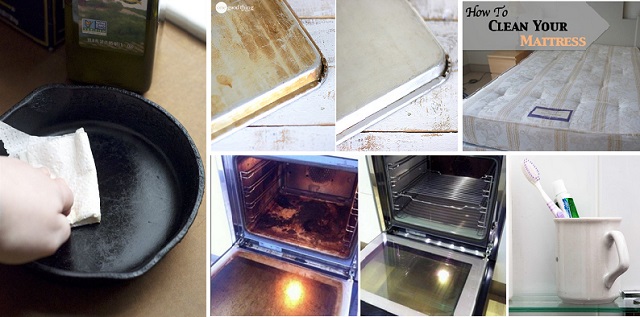 Everyone wants to have a beautiful and welcoming home. This entails a decent amount of work done in the cleaning department. It's exhausting to be very careful and at every occasion something becomes messy. But wait a second, it doesn't have to be so hard and exhausting to clean! You might have been cleaning stuff in a wrong way your entire life! Here are 10 things that might show you some clever ways to clean stuff. For instance, 1/4 of a cup of baking soda mixed with hydrogen peroxide does a better job at cleaning cookie sheets than your usual dish soap. In a similar way, simply adding half vinegar and half water into the water chamber of the coffee maker will do wonders. Learn how the oven and your microwave can become spotless in a few simple steps, just as simple as cleaning a bunch of toys in a quick dishwasher round.
1. New Life For Old Cookie Sheets . . .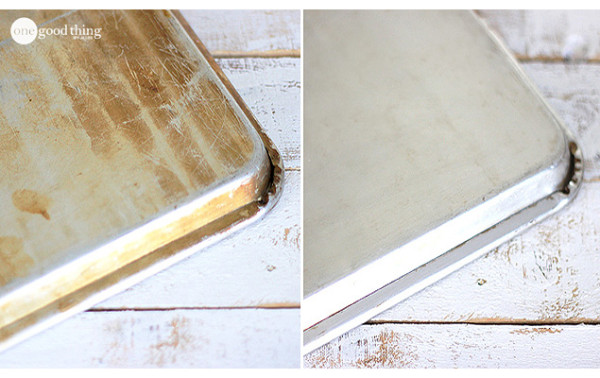 more details…
2. How To Clean Your Mattress … You will need: Baking soda; and a vacuum cleaner…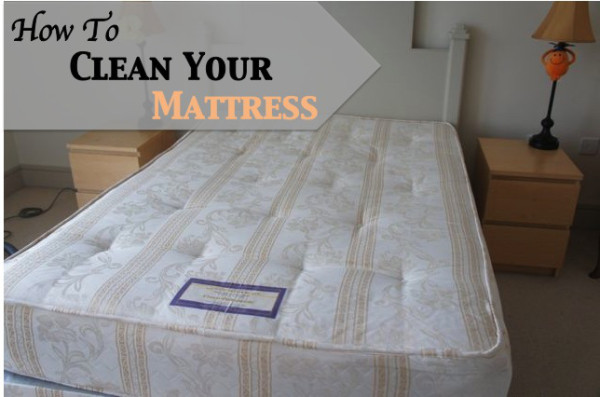 more details…
3.  How to easily clean a counter.? Wipe the counters down before and after you do anything in the kitchen …with a lemon. We're talking a quick swipe, here—no need for scrubbing.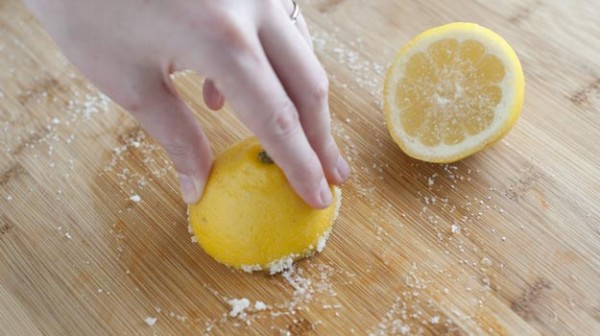 more details…
4. How to Clean The Coffee Maker … Fill the water chamber to its full capacity with equal parts white vinegar and water…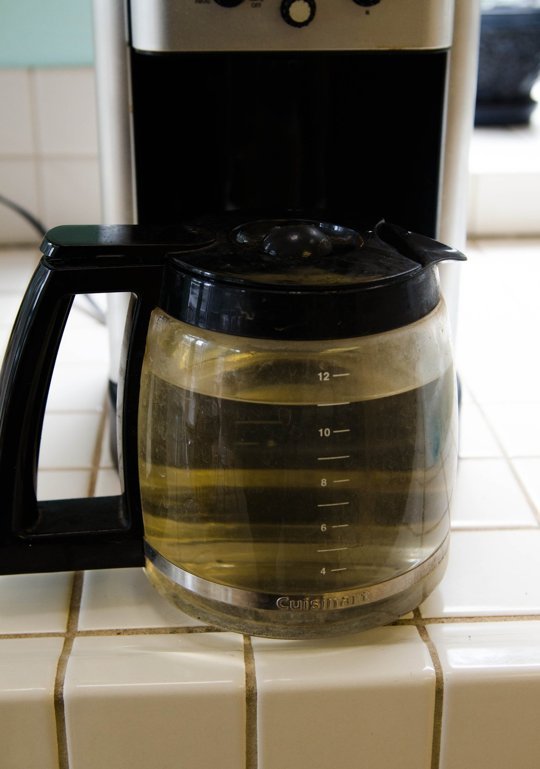 more details…
5. Clean Toys in Dishwasher …. Simply put your toys in and wash as normal with your dishwashing detergent.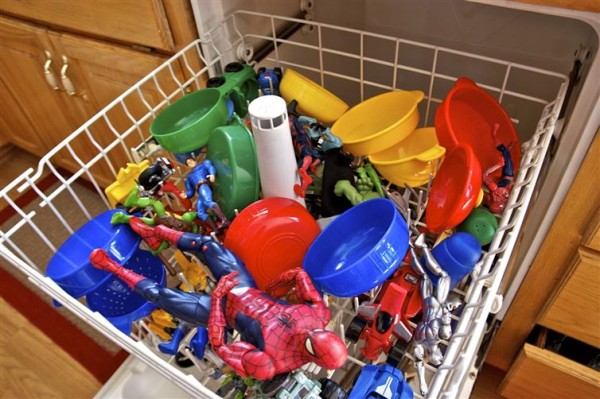 more details…