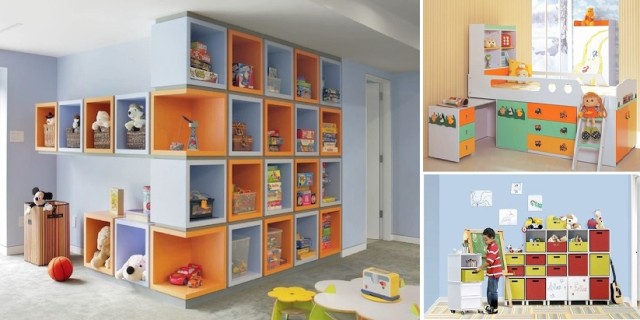 Having your home organized, especially when kids live under the roof, is every parent's dream. If your child doesn't leave more mess behind in the room as he or she finds, there is a reason you should be proud. But in most cases, that doesn't happen, so you need storage solutions. Here is a neat collection you can use for help in sorting out the design of your kid's room in such a way that tidiness is in the center. These 12 awesome storage solutions for kids will surely improve the organizing in their room. Implement any of the ideas showcased here, replicate them in your own home and start teaching your children the importance of an organized home.
1. Help Yourself Trolley…Turn any room into an art and craft center. A creative station on wheels!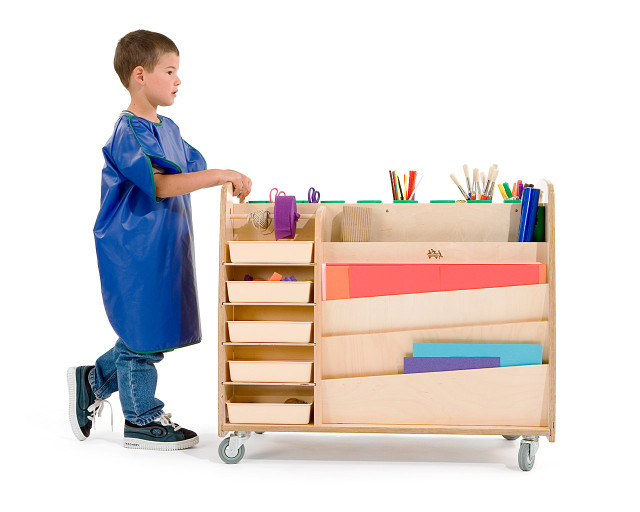 more details here…
2. The Toy Store is an innovative storage system with three tiers of storage bins, ideal for books and toys.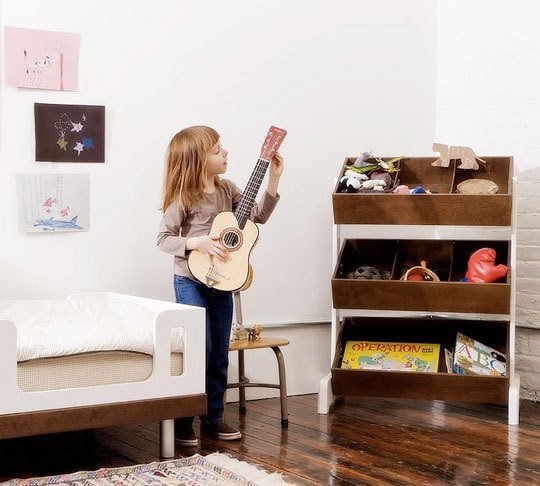 more details here…
3. A wonderful way to keep things tidy — for magazines, letter-sized file folders, baby diapers and wipes,…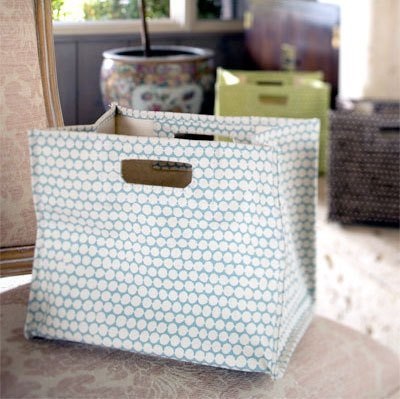 more details here…
4. Kids Toy Storage IKEA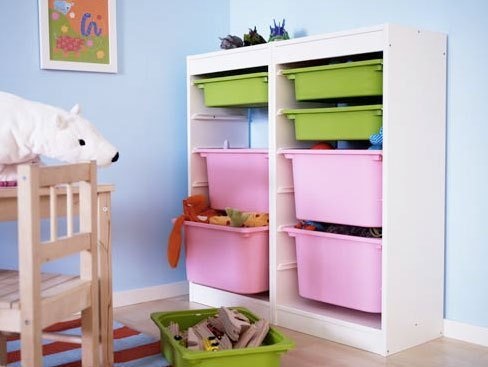 5.  IKEA Storage Unit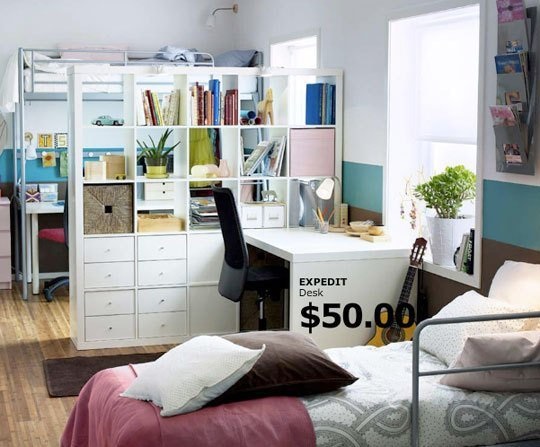 more details here…
6. Q Collection Junior's Stella Stackables