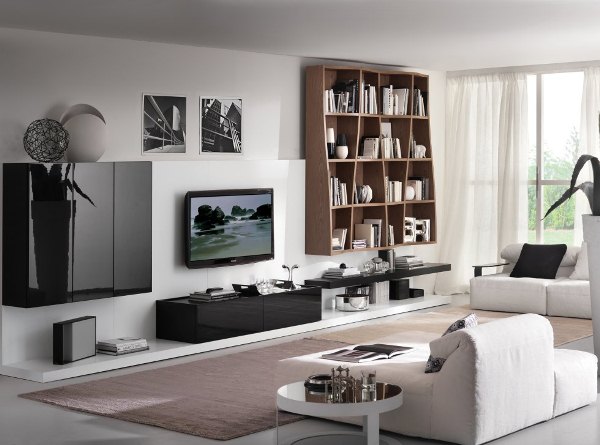 Recently I found an Italian company that has a very beautiful collection of furniture for the living room in a modern style and with a good perception of the simple and efficient needs.
The strategies Tumidei are focused on Quality, Safety and Environment. Their strategic choices are driven by the following principles: continuous improvement, total customer satisfaction by offering products able to meet the most modern requirements, protecting the environment and health and safety of their product users.
These living room layouts are designed with Laltrogiorno furniture which are industrial products manufactured by using reclaimed wood-based material, which avoids cutting new trees. Low formaldehyde content adhesives are being used for these products. The production process is fully compliant with current environmental standards.