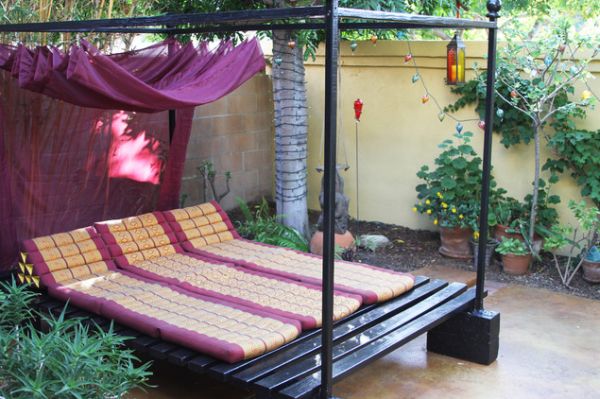 As it is still summer and the weather is more than fine, what can be better than relaxing outside and enjoying a fine summer day? We have the answer: relaxing outside on a bed. These beds, created to be used outside, are a bit different from the beds we use in our bedrooms, as they ca have some special features and can be made from different materials so the outside weather won't cause any damage to them.
Most of these beds tend to be waterproof and it is highly recommended that you keep them in ares which are not so exposed to bad weather conditions. But what is really great about these beds is that they are designed to be very comfortable and cozy.
Below we present you some of the most fascinating designs of outdoor beds, which will make you want to go and buy yourself one of these items.