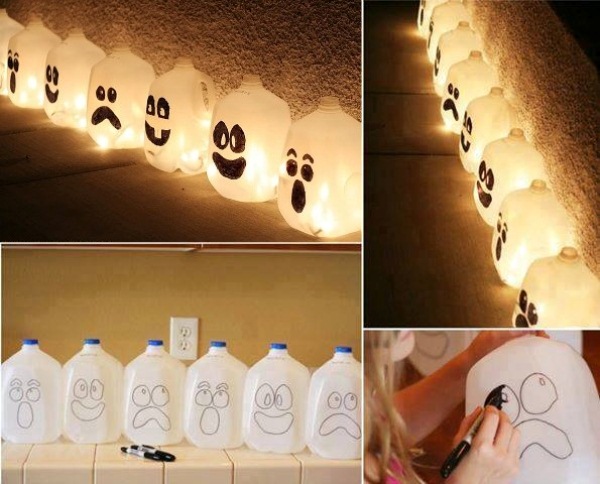 Halloween is approaching, so you will definitely need some good tips when it comes to decorating your home for the big night. Here are three great ideas of how to make your home look fit for Halloween.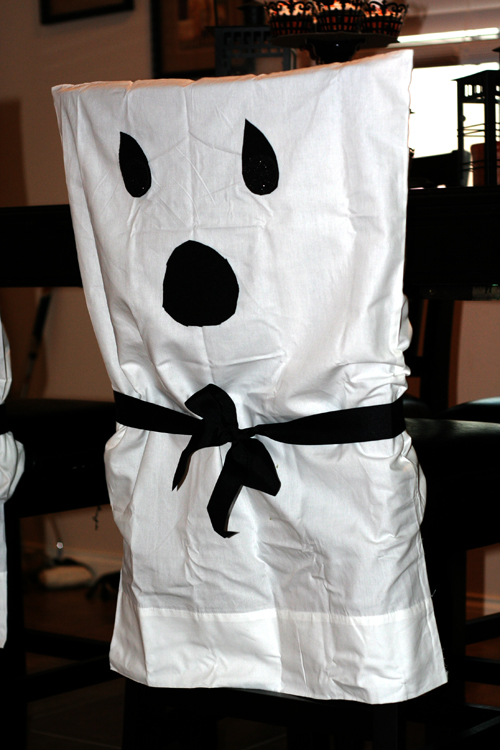 1. One great tip is to dress up the chairs in your home as if they are ghosts. This project doesn't require sewing skills, so it is very easy to make. You will need: white pillowcases, black fabric, black ribbon, fabric glue and scissors.Take a look at the size of your chairs and choose the pillowcases according to this. Take the black fabric and cut out two shapes, which will be the eyes of your ghost and one, that will be the mouth of it.Just lay the pillow down and start glueing the shape on it. When the glue has dryed, just put the pillowcases on your chairs and tie them with a black ribbon to make sure they stay in place and to add a nice touch to them.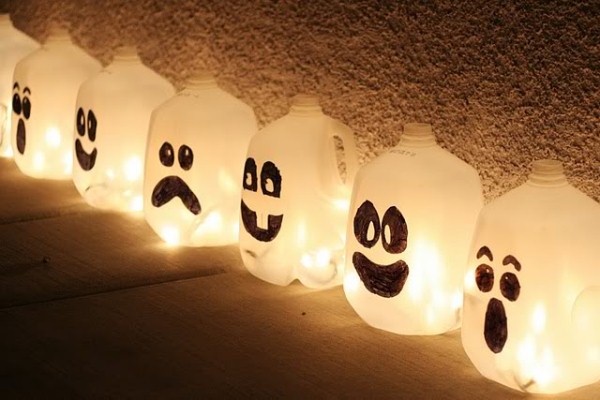 2. Another great idea is to make ghosts out of milk jugs. For this project you will need: gallon milk jugs (rinse and dry them), black permanent marker, craft knife, strings of white lights.
You will use the markers to draw faces on the milk jugs, you can make them either scary or funny. You can let your kids do this part, they will surely have fun while drawing. In the back of the jug, cut a hole, this will be the place where you'll insert the lights.
Decide where you want to put the jugs and line them up, pushing strings of light into the back of each jug. It will look great and will set the atmosphere for Halloween.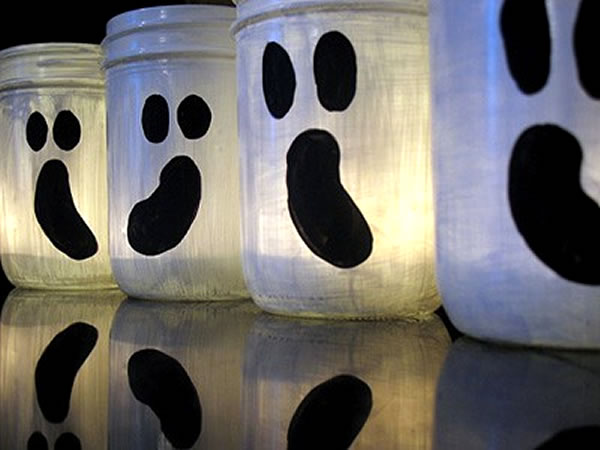 3. You can also make ghosts out of mason jars. You will need: clean mason jars, black and white acrylic paint, tea light candles (use the battery operated ones, as they are safe).
Start with painting the jars white with the acrylic paint. When they are completely dryed, apply another coat of white paint to the jars. Then, when the second coat of paint has dryed, start painting the faces of the ghosts, using the black paint.
When the paint has dryed on the jars, place the tea lights inside and enjoy your work.