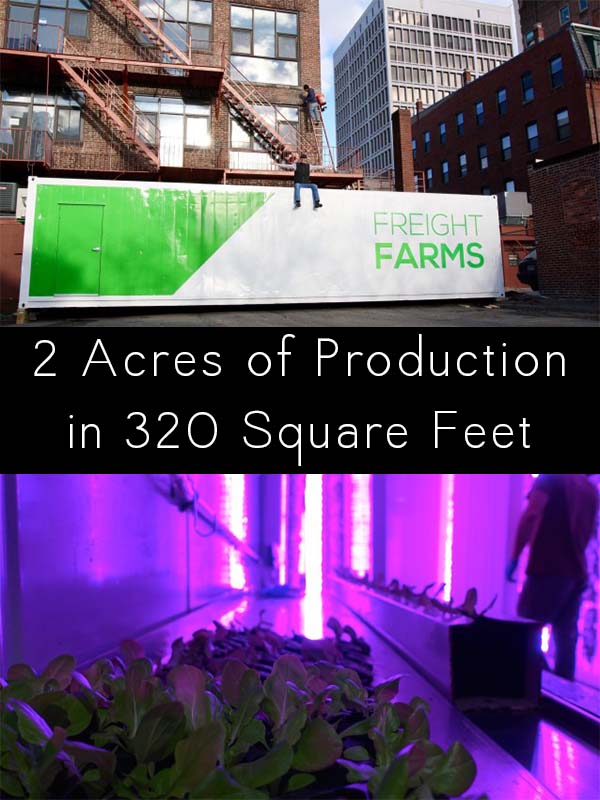 Featuring a state-of-the-art controlled environment agriculture system that gives you complete control of the elements, our shipping container farm makes it possible to grow delicious food 365 days a year. Grow thousands of high-value crops like lettuces, leafy greens, herbs, roots, edible flowers, and more in just 320 sq. ft.
Freight Farms' co-founder and CEO Brad McNamara told ABC News, "The food system needs to be designed around technology and equipment that's available today. It was designed 100 years ago without the right technology to reach the level that it needs to. The whole system needs to be modernized."
Farm Dimensions 40' x 8' x 9.5'
Equivalent Land Yield 2–4 acres annually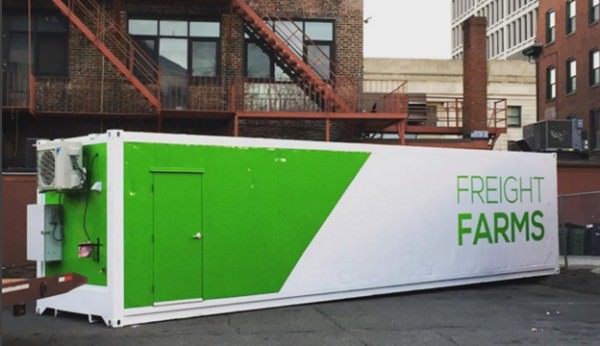 The Greenery S is a hydroponic container farm that allows you to grow fresh food anywhere in the world, all year long. Unlock the potential of local food production for your community!
Jon Friedman, Freight Farms co-founder and President "So we've put together a system that gives even a novice the tools to produce thousands of plants and get them to market."