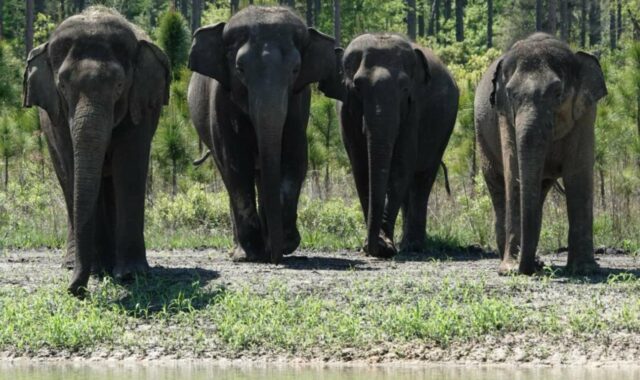 There is an amazing elephant sanctuary in Florida that will become the home of 35 rescued circus elephants. The 35 Asian pachyderms have been rescued from the Ringling Bros. and Barnum and Bailey Circus and will start their new lives in Florida, having a 2500-acre reserve at their disposal.
The habitat is called The White Oak Conservation Refuge and it is located in Yulee, a beautiful area covered in wetlands and forests. The herd of 35 rescue elephants is considered to be the largest Asian elephant herd in the Western hemisphere. Since the elephants have spent their lives in captivity, they won't survive in the wild, so they had to be moved to a sanctuary where they have a safe space guarded by caretakers. It is not an ideal situation, but it is still the closest thing for them to live a carefree life, just like other wild elephants.
The 35 Asian pachyderms have spent a short period getting accustomed to their new habitat and living arrangements, as well as to the other herds living in the refuge, but are now fully integrated into the everyday life of the sanctuary.