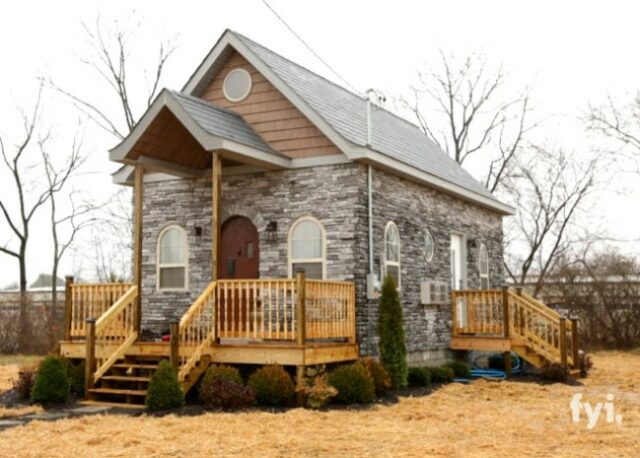 Owning a gothic castle sounds like a farfetched idea, but what about building your own tiny gothic castle inspired house? The Rempis family decided to switch their large 2,150-square foot house for a tiny home, but since they love scary movies and gothic architecture, they also wanted a home with a twist.
Their gothic tiny house faced a big challenge in accommodating a family of three and three dogs plus three cats, but with the help of Triple B Construction from Castalian Springs, Tennessee their dream came true.
Their miniature gothic castle has a size of the 480-square foot and a large porch for some extra space. What makes the house unique, are its arched and round windows, which resemble a style mostly seen in churches.
Once entering the house, you'll notice the beautiful wooden finishing and rustic elements, and the piece-de-resistance, the open floorplan with a large staircase.
The dark elements used in the interior décor complete the gothic look beautifully and add an air of mystery to the entire home.