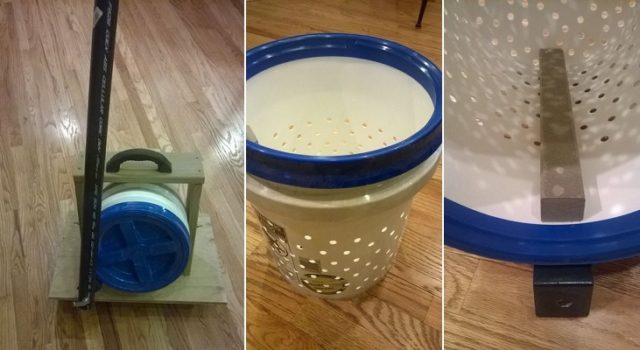 In case you ever find yourself in an emergency situation, a natural disaster or simply want to reduce your carbon imprint on Earth, this hand-powered washing machine will come in very handy! The link below contains a great tutorial of how to make a 5 gallon bucket clothes washing machine at home that will last a long time. In order to build this hand-operated washing machine you are going to need the following supplies: two 5 gallon buckets, a lid, drill, plastic decking, an "L" bracket, screws, a 5 foot piece of 1&1/2 inch ABS pipe to make the drive shaft, drain valve (optional). For the steps of the tutorial, head to the link below and you will also find a video of the end product to convince yourself that this washing machine will be worth the work.
Step 1: Washer Drum- Drill a Bunch of Holes in a Bucket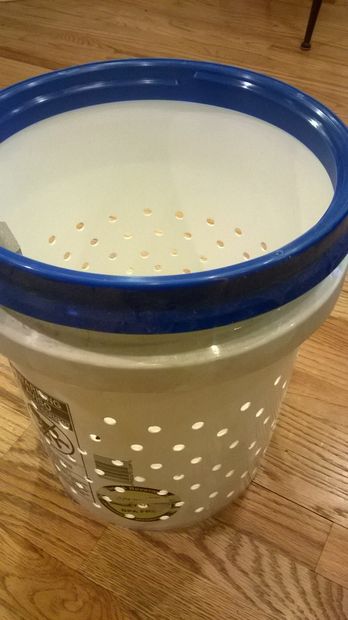 Step 2: Agitator Bar and Rotator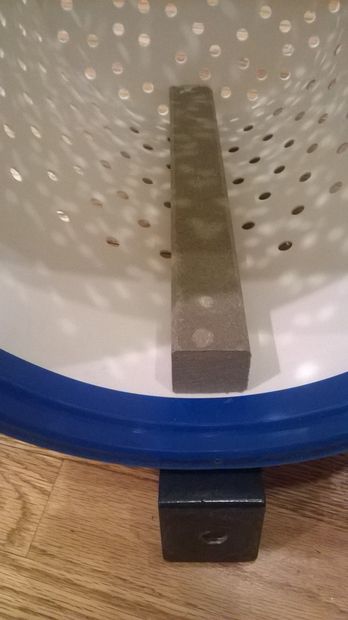 The agitator bar is a piece of plastic decking, the rotator is a piece of "L" bracket.
The rotator is attached at the top with self drilling screws going through the bracket, through the bucket, and into the agitator bar.
Step 3: Drive Shaft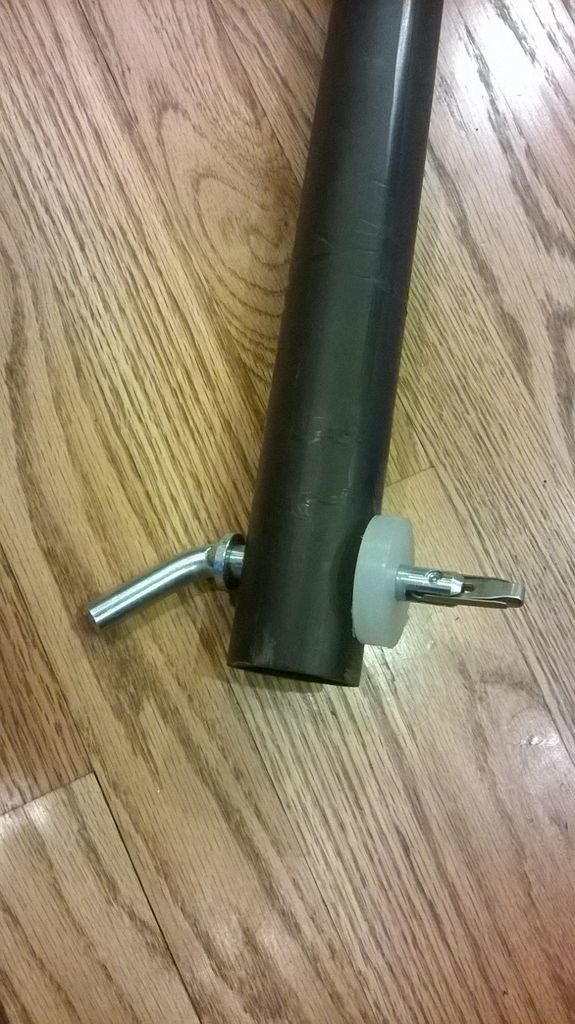 Step 4: Frame the Bucket.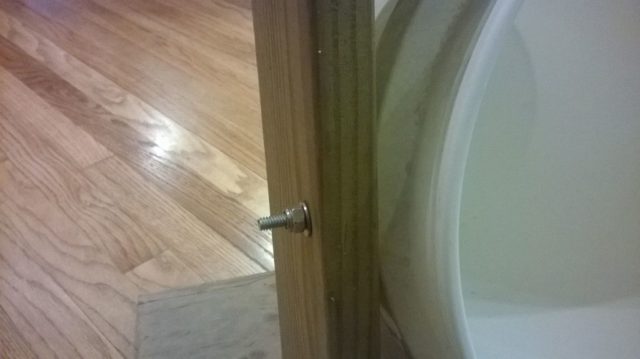 Wash!
Step by step instructions HERE…