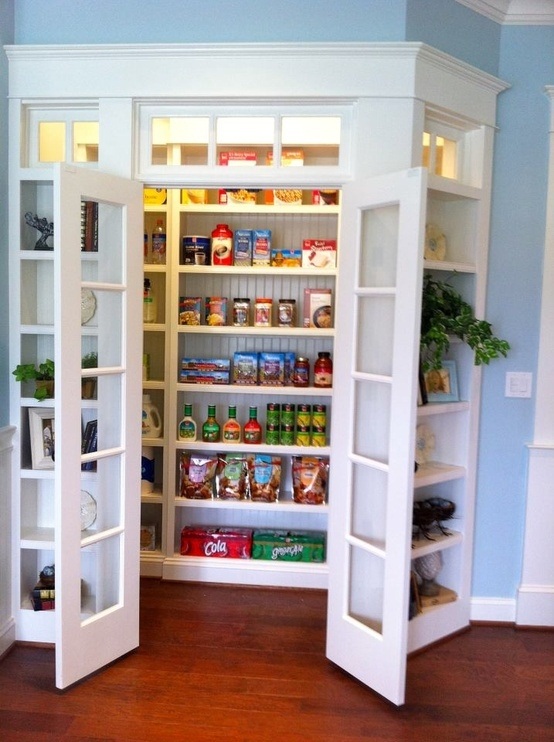 An organized space makes it a better space. With food packages coming in all diverse materials, dimensions and shapes, it is easy to turn a well-designed kitchen pantry into an absolute mess. But, in only 5 steps you can organize the pantry in a fabulous way!
1. Decide to get organized;
There are many reasons to organize your pantry: you will save time, you will save money and you will get a good lifestyle.
2. Find out how to declutter the pantry;
Practically, the first step is to do some housekeeping: take everything out of the pantry, dust it and line up the food items on a table or on the floor. After that ask yourself these questions about each item: "Has this expired?", "Do I use this?", "Do I like this?". If you don't agree the answer, throw the items out.
3. Arrange items in a proper way for space-savings and simple access;
It is recommended to arrange items by group, not by size, for example: boxes of grains, bottles of oils and vinegar, jars of spices. Then, place items at the right height in your pantry: the items you use most regularly must be placed not too up and not too down.

4. Select the right storage solutions for your pantry;
The best solution you can get for pantry storage is roll-out storage which easily allows you to see the contents of each shelf.
5. Keep your pantry organization going forward.
In this way, you can follow some routines (daily, weekly, monthly) to maintain everything in your home organized and clutter-free .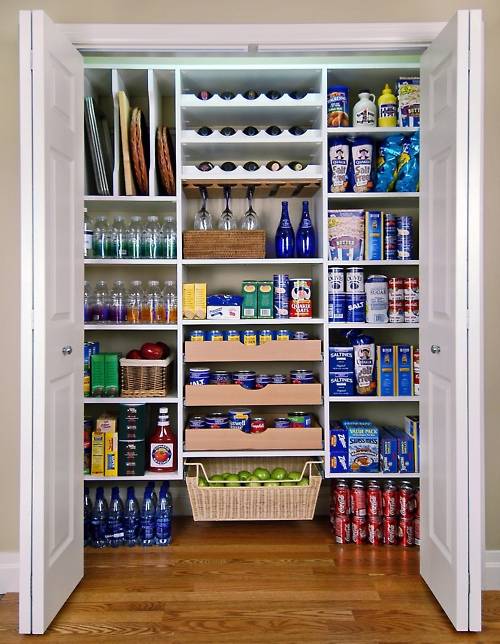 A Homestead Pantry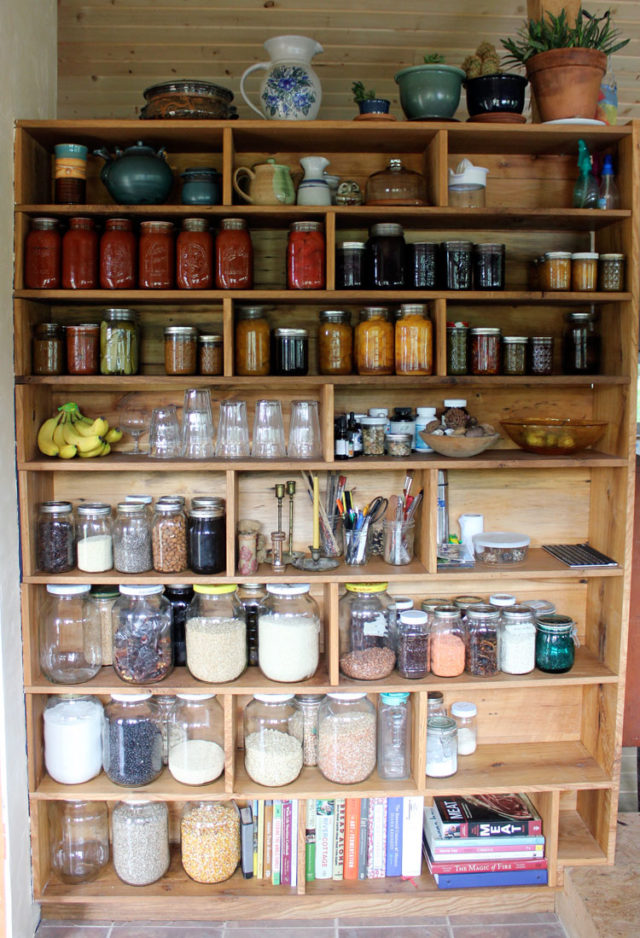 For those that were curious about the dimensions, the width of the shelves was built to fit the space that we had available in our house. The height of the bottom four shelves is simply 1/2 inch taller than gallon glass jars and the height of the top four shelves is 1/2 inch taller than quart mason jars… by  Teri
Off Grid Living: The Importance Of A Homestead Pantry
A PANTRY on any homestead is a key essential part of the success of your independent and sufficient lifestyle. However mistakes can be made that make the pantry more costly then it really needs to be…. by Starry Hilder
The Herbal Wellness Pantry or the Home Apothecary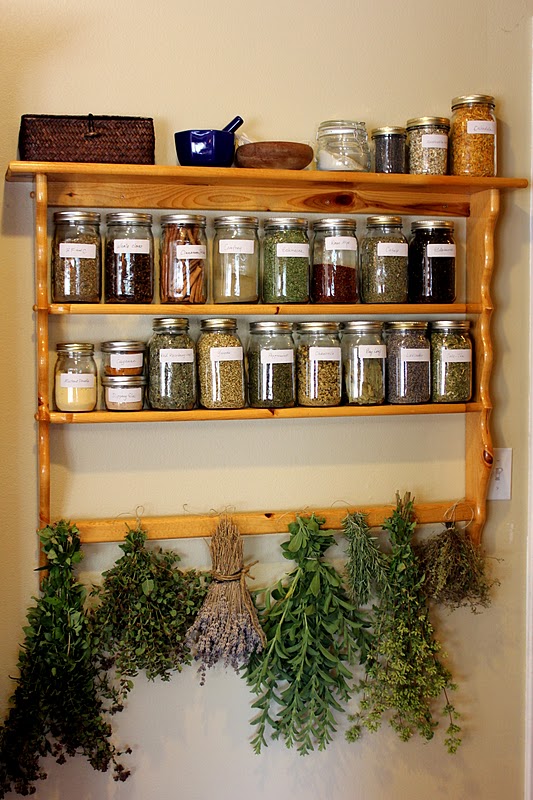 Top Shelf:
small lidded basket for the essential oils I use in the diffuser, in homemade household cleaners, ones that are handier in the kitchen.
mortar and pestle to grind herbs, flowers, spices.
wooden bowl with muslin bags used in herbal baths.
White clay for facial masks, bath salts.
Poppy seeds: culinary use, facial scrub.
Marshmallow Root: used in teas for sore throats, diarrhea, constipation, bronchial inflammation.
Calendula flower petals: used in soap making, hair rinse, nourishing and soothing for skin.
This post, in a three part series, has been a work in progress. It comes to you after much study and personal experience. It's my wish that the information will inspire as well as educate, says Emily