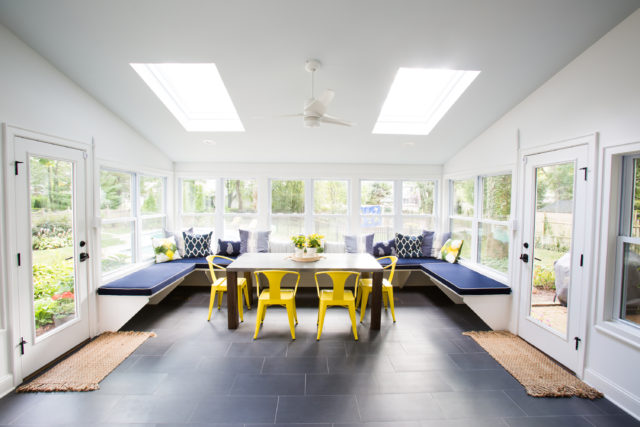 A renovation or remodel allows you to update your home to fit your current lifestyle, taste and budget. While there are many reasons to consider a home improvement project instead of a move, location is the deciding factor among many of our clients. At Dickson Development, we rarely work outside of the Princeton area, where homes hold their value. Should You Stay or Should You Go?
Still on the fence? See if any of these reasons to remodel or renovate apply to you:
1. You Love Your Neighborhood. And so do your kids. Your family is part of the community and its schools. A move would be disruptive to your lives.
2. Your Lifestyle Has Changed. Maybe your family is growing and you need another bedroom. Or maybe your kids are grown and now you have more time to entertain.
3. Your Kitchen (or Bath or Family Room) Is Outdated. You want a more comfortable, contemporary living experience with open spaces and room to breathe.
4. You Understand that First Impressions Count. You might be thinking of selling your home and want to put its best face forward, starting with the exterior.
.