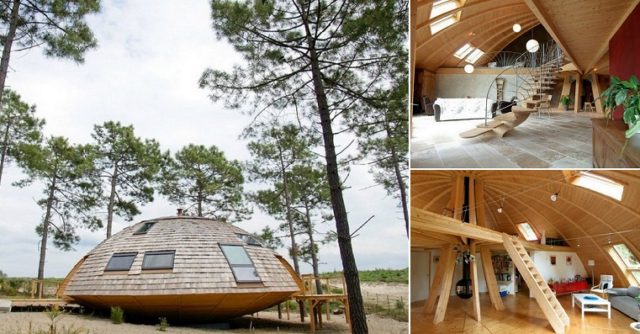 Rounded houses are quite unusual, but in a good way. These types of untraditional homes are known to attract attention and have an interesting display of the interior space. The structure of this home is truly innovative as the entire house can be rotated according to the sun and the light outside. It can also be prefabricated and assembled right at your property, so it's a new type of modular home. The interior is really spacious and the house is displayed on 2 levels. This combo of a modular house, built out of sustainable materials is truly great, but what makes it unique is its unconventional shape.
The Concept: A DOMESPACE cross-section is shaped like our eye, our mouth. Children relate to it immediately. When we draw a fantastical world or villages or cities of science fiction, there are always spherical volumes.

The wood: Warmth of wood : Wood is often said to be "warm", rightly so as it offers a visual but also thermal well being (it is an excellent insulating material).The structure of a DOMESPACE is made-up of ,87 inch of spruce, from 7.08 to 8.66 inches of cork or wood pulp (used like insulator), .71 inch of plywood or OSB, then the cover of 1.18 inches of Red Cedar ventilated by 1.97 inches of air !

The rotation : Some areas of traditional houses are always in the dark. In a DOMESPACE all areas can get sunlight at some point during the day thanks to the slope of the openings. It is even more the case with the rotation feature; heat and light are available everywhere.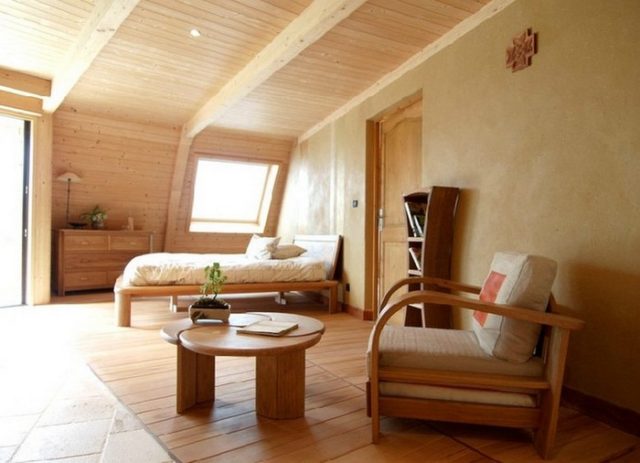 Advantages:
Environmentally friendly
Comfortable
Healthy ( on Polluting Material : 95% of wood, 100% of well being ! )
Protective (Para-seismic)
Modular
Affordability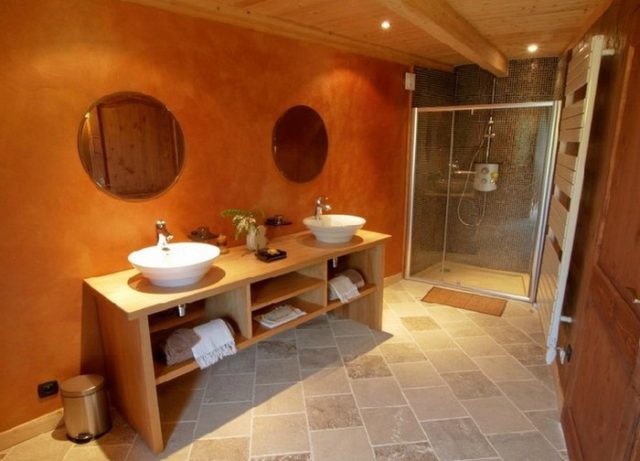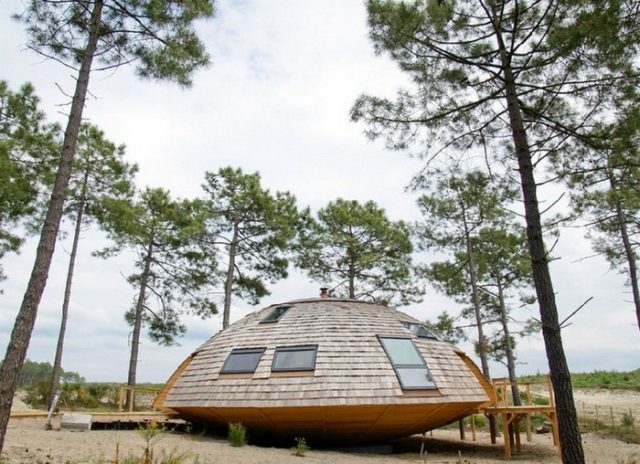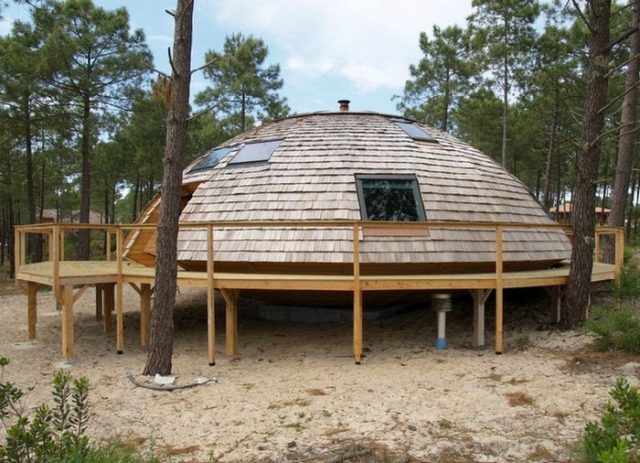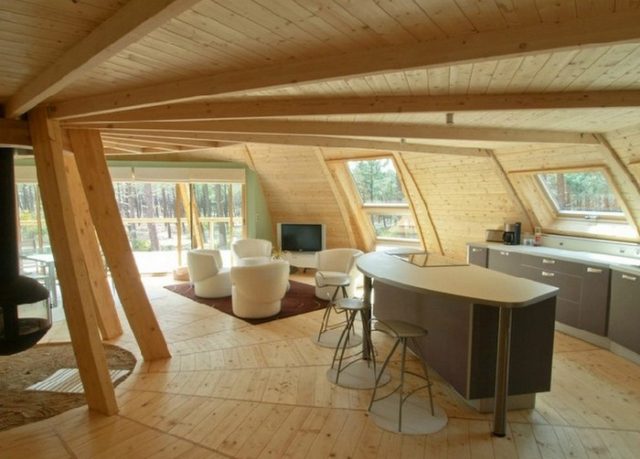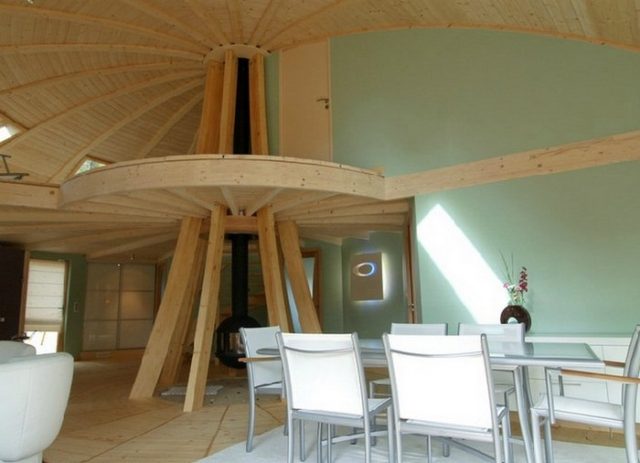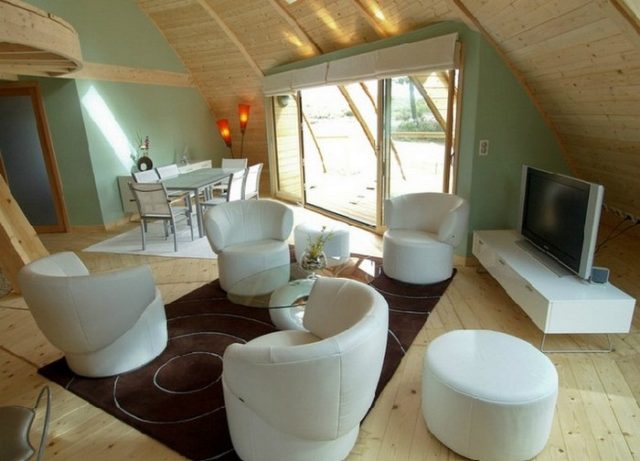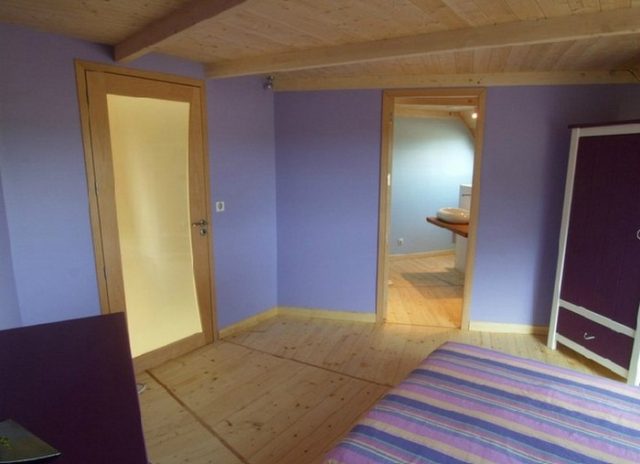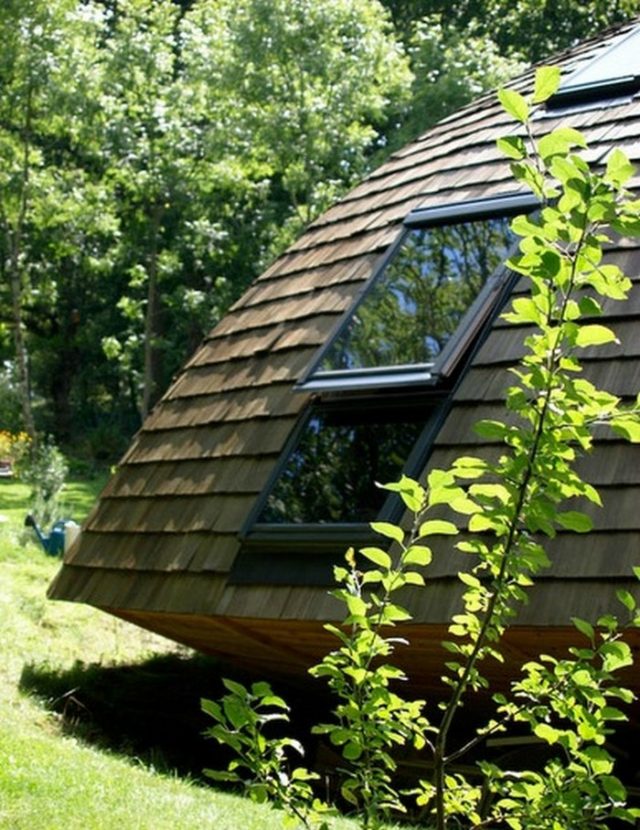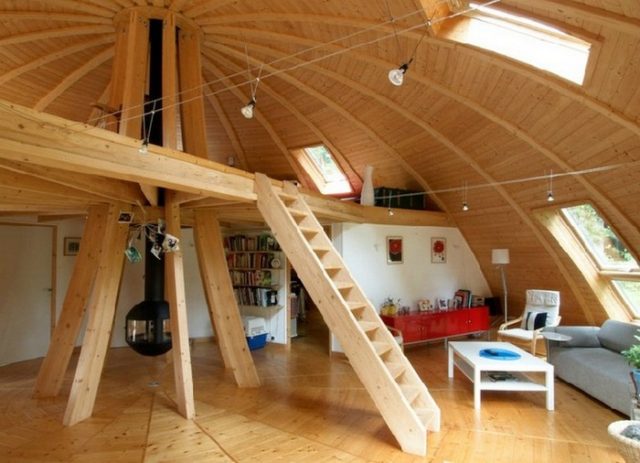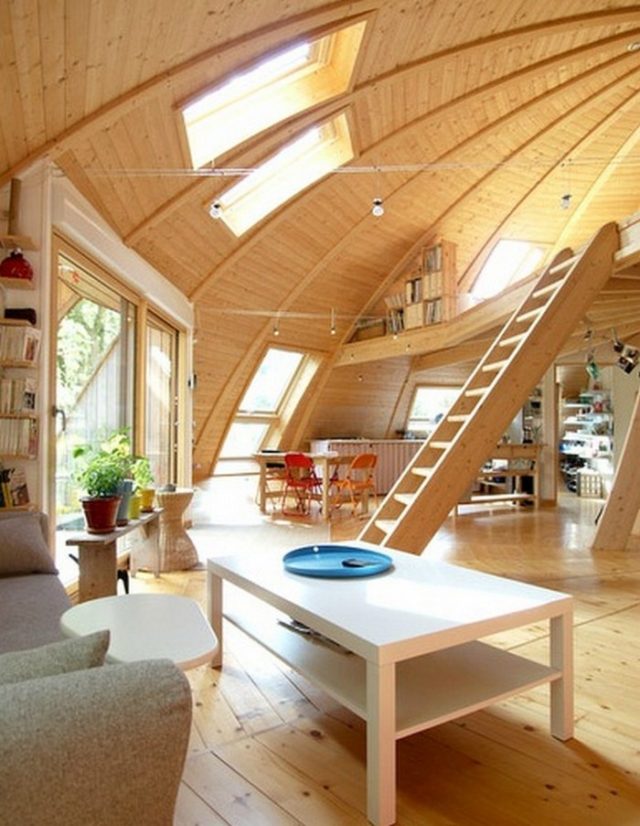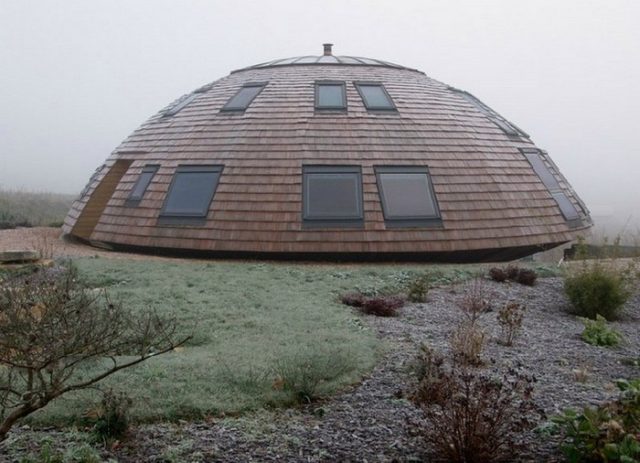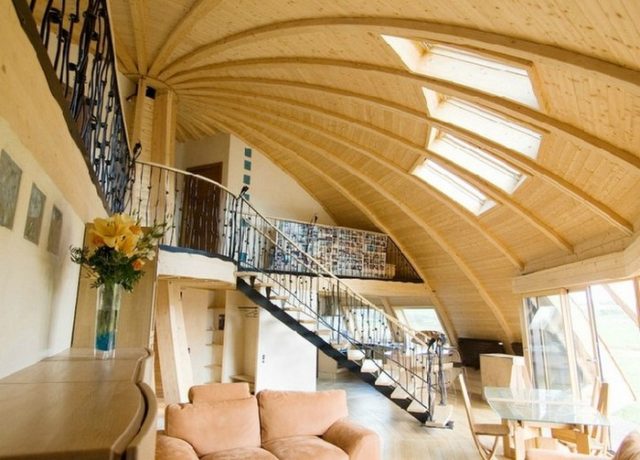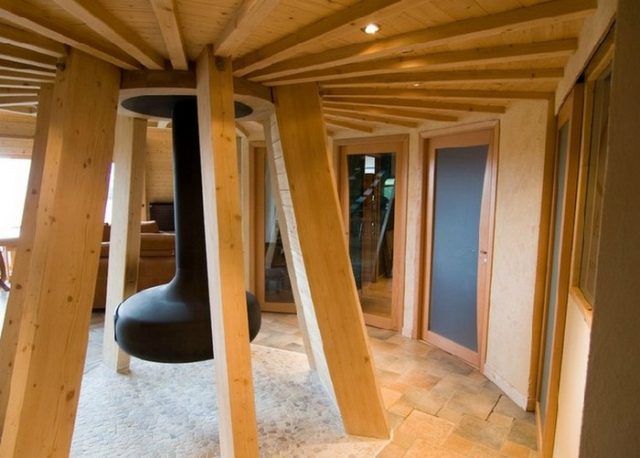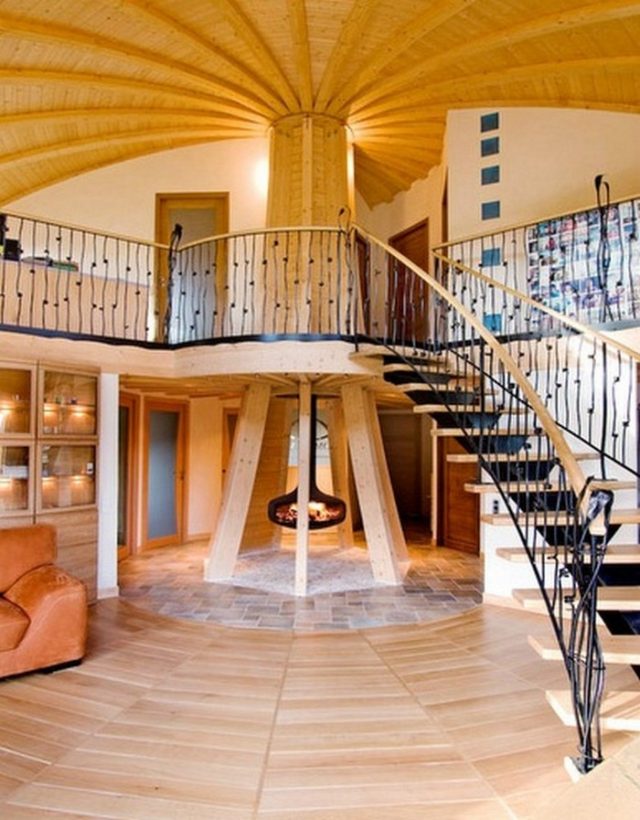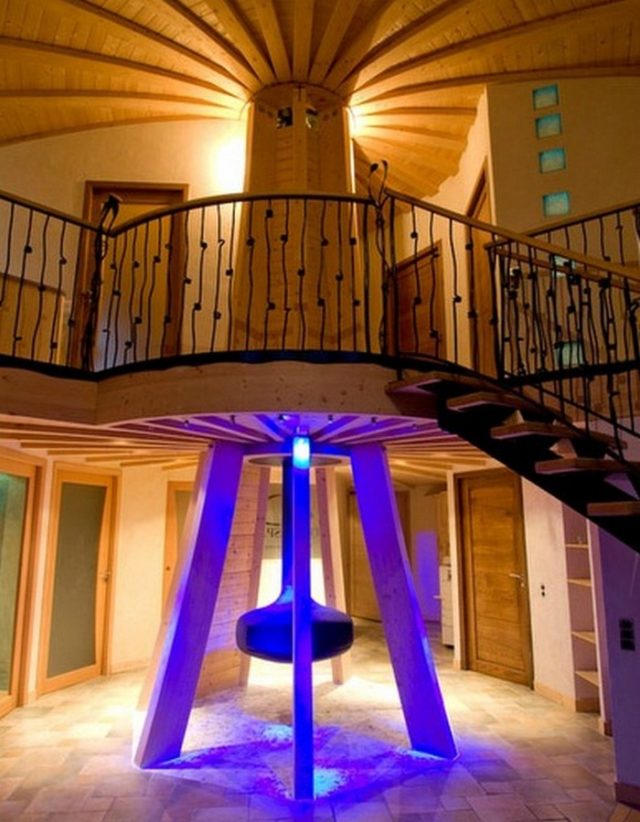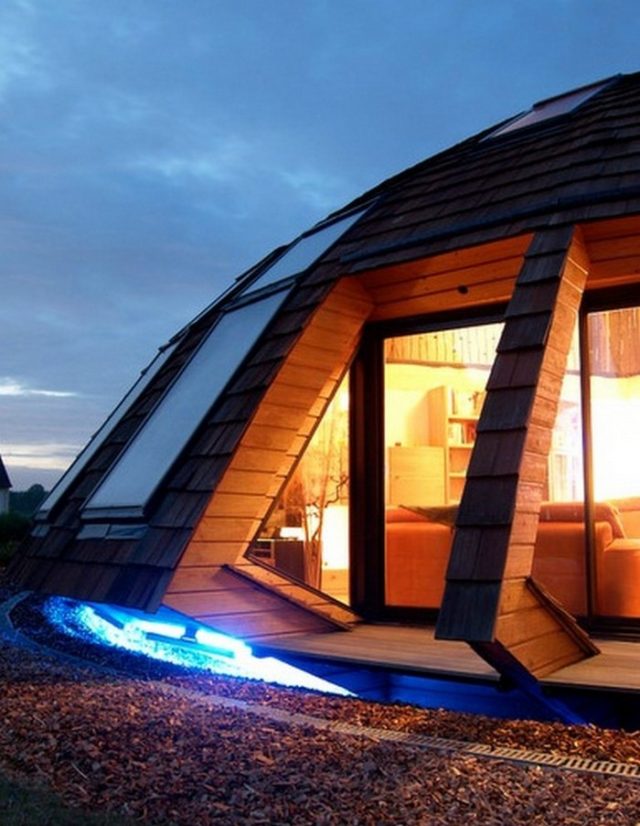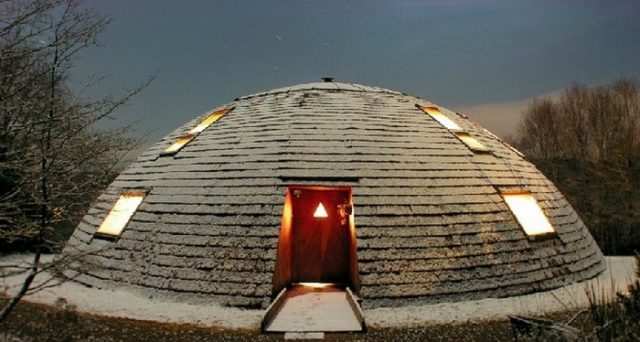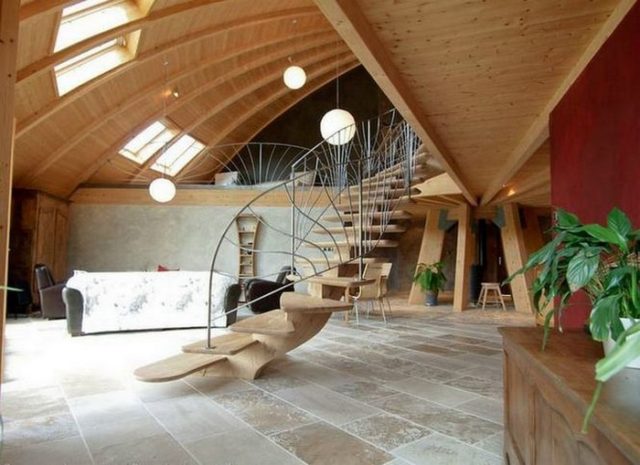 By domespace.com    Email: contact@domespace.com