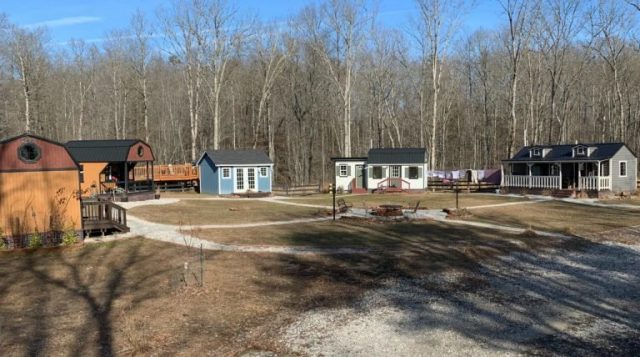 This story is amazing!.
Tiny homes will never go out of style as they are affordable and easy to build. This Kentucky-based family has built a small village of tiny homes for the entire family, so they can all live in the same place but still maintain their privacy.
The Brinks family is comprised of the parents, Keli and Ryan, and their two children, Brodey and Lennox, and they switched their entire lifestyle from a 2,200 square foot house to a collection of tiny homes. This way they can have a more sustainable lifestyle, saving money on utilities, and living closer to nature. Their small village hosts a larger home of 280 square feet for the parents and two smaller homes of 160 square feet, one for each child.
The two smaller houses do not have a bathroom inside, so there is another separate unit for this which also has a room so it can be used as a guesthouse too.
The village also hosts another smaller home of 180 square feet which is a pool house to be used for family get-togethers, game nights and opens up to a swimming pool. It seems like the Brinks have thought about every tiny detail, as they managed to create the perfect sustainable village for a small community.
Five years ago, the Brinks family wanted to move from their 2,200-square-foot home in Michigan and live more sustainably.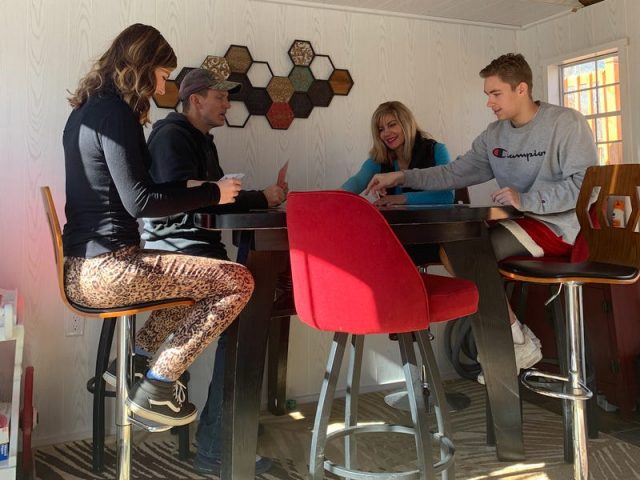 Courtesy of Lennox Brinks
In 2015, they bought a 21-acre piece of land in London, Kentucky, for $57,000 and turned it into a private tiny-house village for the family.

"We chose London, Kentucky, because of the lack of restrictions for housing and because the land was much cheaper than in areas of Tennessee that were closer to the family but more expensive and with restrictions," Keli said.
The parents' house.
The first tiny house in the village is where Keli lives with Ryan.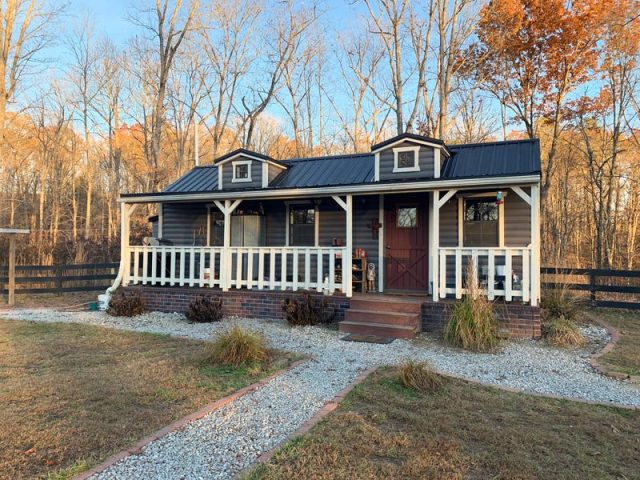 At 280 square feet, the house is the biggest on the property. It cost $9,000.
Click on photo to enlarge
The bathroom and guest house.
Next door is a tiny house made up of two bathrooms for each of the couple's two children.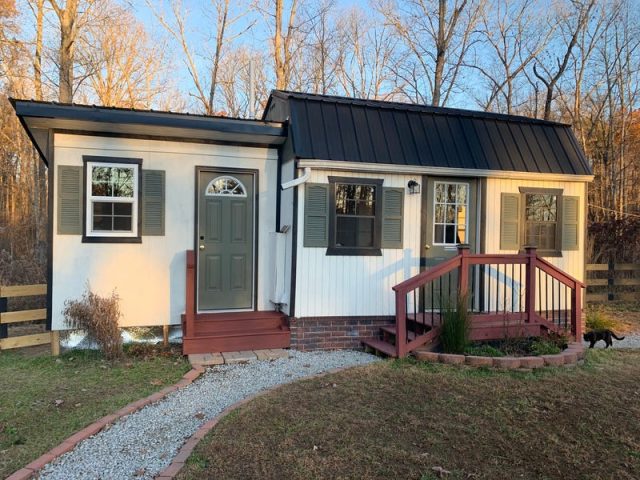 "It's really not that bad," Lennox said. "It seems much worse than it is. I just put a coat on if it's cold or raining. I'll just bundle up and run over there."
the story continues on the next page