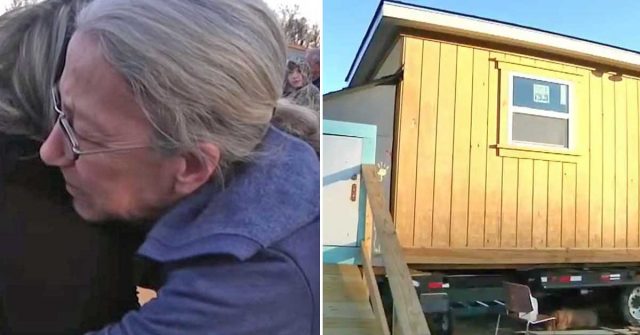 A veteran in need and his wife got a surprise they call an "answered prayer": a new roof over their heads, in the form of a tiny house made by local school children and volunteers.
"I don't have the words to tell you what we feel," said a tearful Eddie Browning, 61, a Navy Veteran.
"I couldn't believe it," said Cindy Browning, 59. "It's a dream," she said.
The tiny house was presented Friday to the family at the Georgia Tiny House Festival in Eatonton, at the Ooh La La Lavender Farm.
Once word about the project got out, organizers with the Georgia Tiny House Festival and Ooh La La Lavender Farms helped spearhead the effort to add electricity, plumbing, and a large addition to the tiny house constructed by the children.
Months later, with help from numerous corporate sponsors, donors and volunteers, the house was finally ready to be given to a veteran. The children from Elm Street Elementary were at the festival to see their creation go to a family.
More schools should get their students involved in projects like this.