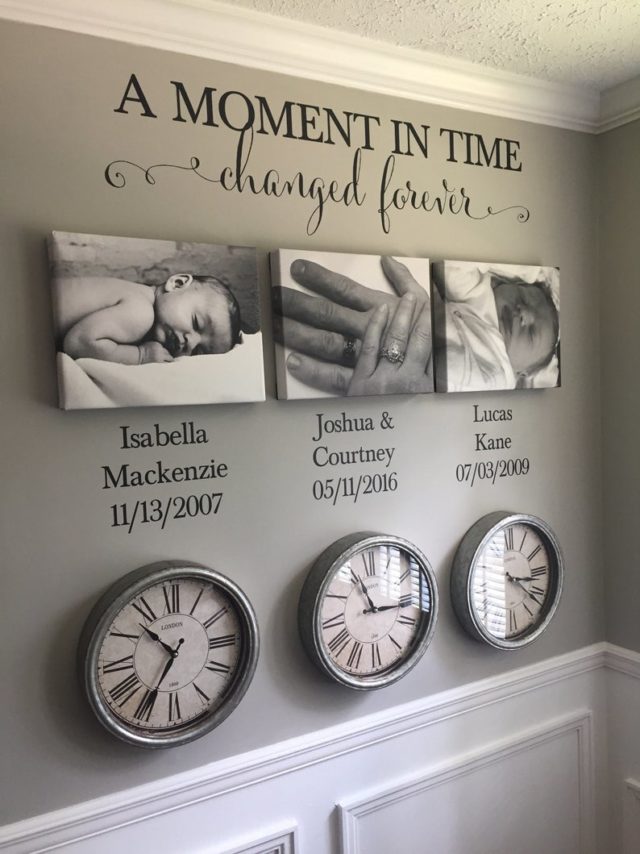 Special moments in life deserve to be remembered and one of the most convenient ways to do this is by taking pictures. In the era in smartphones, everyone can become a photographer, take pictures and edit them in different apps. But most of your pictures are either uploaded on social media or just remain in your phone's gallery. If you have some moments you want to remember, then why not display the pictures you took of these in your home?
This Etsy shop can print some beautiful custom wall stickers for you to display together with your favorite pictures. For instance, if you would like to make a wall dedicated to your family and children, they can make stickers with their names, birth dates and even your favorite quotes.
The stickers are made of high-quality vinyl and their size can also be customized. According to the reviews left from previous shoppers, the stickers come with clear instructions, are easy to apply to the wall and the shipping is fast too.
Check out some more reviews and details of this product by visiting the seller's Etsy shop.
Find these HERE…