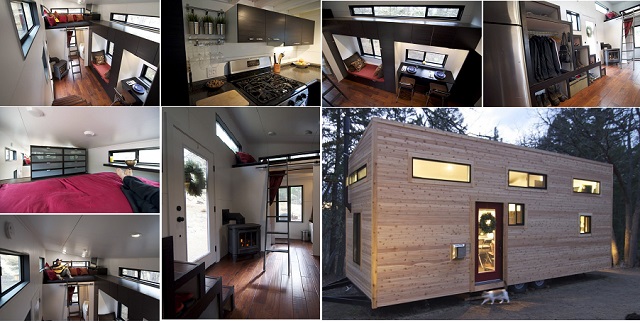 Transitioning from a rented residence to a mortgage-free home should be both an inspired and an inspirational move. Because taking this step would allow you to build your dream home with a much higher degree of freedom! And when the entire home itself is on wheels, that's the ultimate kind of freedom you can get from a `building`. Even though from the outside you might get the feeling the modular 207 sqft building is not that spacious, when entering you will immediately notice it's rather spacious. The contemporary interior design allows for a large and open interior. The itty-bitty house has all the functionalities of a normal sized residence.
Click on image for larger view
The kitchen has all the appliances (sink, fridge, oven) as well as plenty of shelf and counter space. Of course some design tricks were implemented, like the 2-in-1 office desk and dinning table. Or the shelves cleverly blended into the staircase. The queen-size bed and dresser at the second level (yes, there is a second level!) will bring comfort to any inhabitant. But that's not all at this level, because across the room you have a nice nook for watching TV or playing the guitar. A nook was also provided at the ground floor. And if all these don't impress you, check out the high-tech plumbing system from the bathroom. With a cost of only $22000, it's difficult to think why not many people opt for this creative design alternative.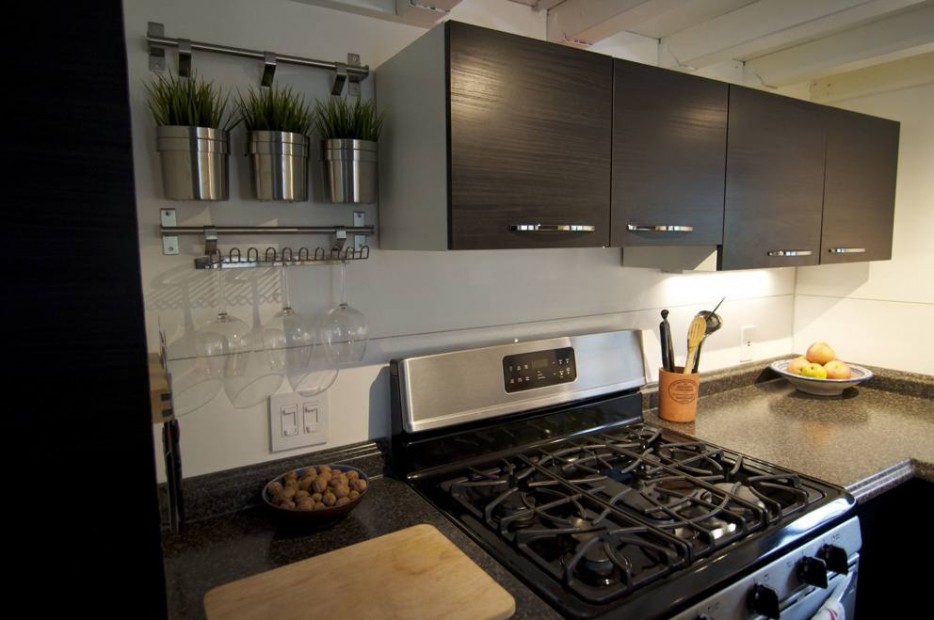 Click on image for larger view