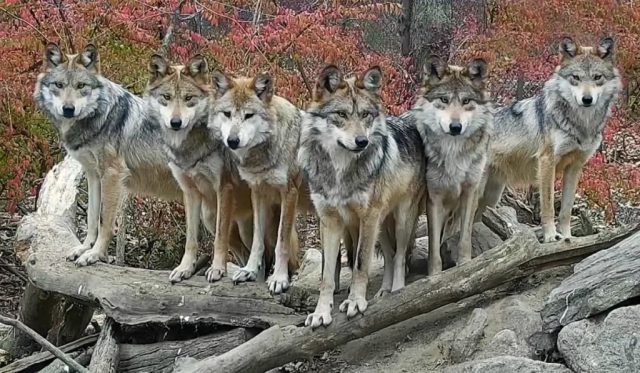 This photograph looks orchestrated at a first glance, but it is a case of being "in the right place at the right time". Since animals are highly independent and instinctive creatures, it is hard to convince them to strike a pose for the camera.
The picture was captured with a trail cam set up by the Wolf-Conservation non-profit in Mexico in 2019. The camera captured an entire family of Mexican wolves lined up in the forest, as they were gathering for an annual family portrait.
Wolves live in packs and are highly social animals, and this group of six is in fact part of a larger pack of 11 members with Rosa and Alléno being the head of the family.
The pair had nine pups, born in 2018, and the WCC carefully followed their trajectory and evolution, observing the pack from afar through cameras.
You can learn more about the works of the non-profit on their website, and also see more pictures taken by the trail cam.