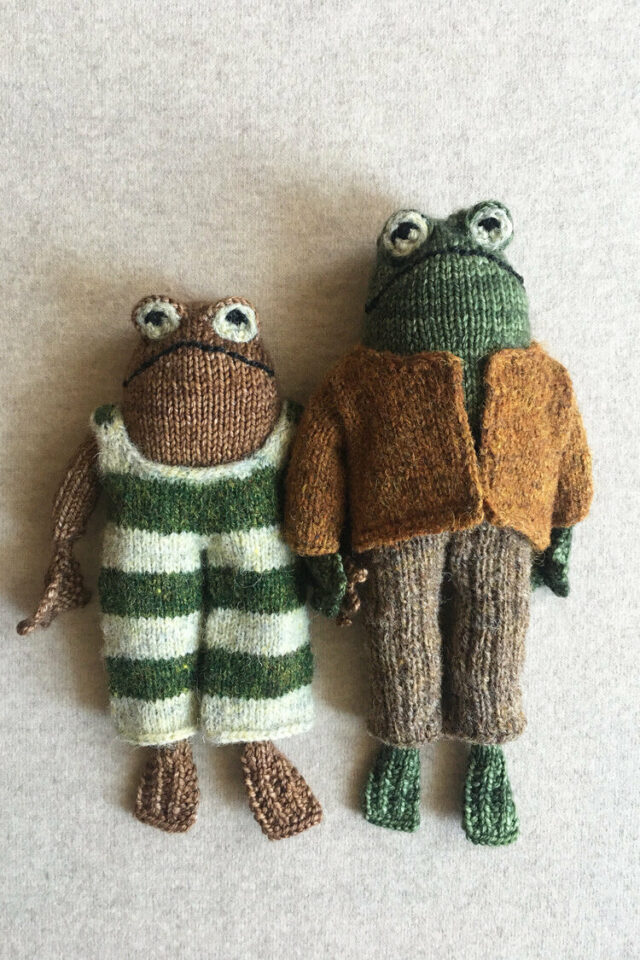 Many books leave an imprint on us and bring back happy memories. Beloved childhood books are surely among those that will always bring joy to one's heart and such does everything related to them.
Frog and Toad is a classic children's book from the 1970s and it is the story of true friendship, an inspiring tale for the development of a child. Kristina McGowan is an artist who makes beautifully knitted objects and decided to knit the two characters from Frog and Toad.
True fans of the book will recognize the two familiar faces, dressed in matching outfits and having human-like expressions on their faces.
The idea of the project came to Kristina's mind a few years ago when she visited her family for Christmas and looked through her childhood books. She stumbled upon Frog and Toad, and after her family went to sleep she carefully planned the knitting pattern by writing down every detail to recreate the characters in their truest form.
Since she loved the end result, Kristina decided to make the pattern for the Frog and Toad dolls available to the public on her website, making sure to state that it is a project most suitable for advanced knitters. The pattern is available in the link below.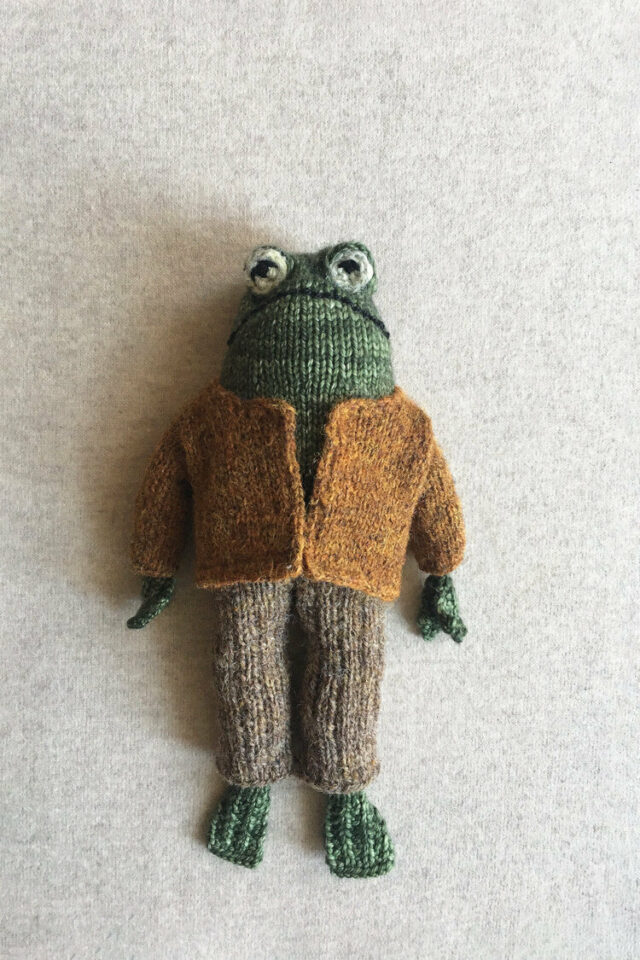 Find it HERE…