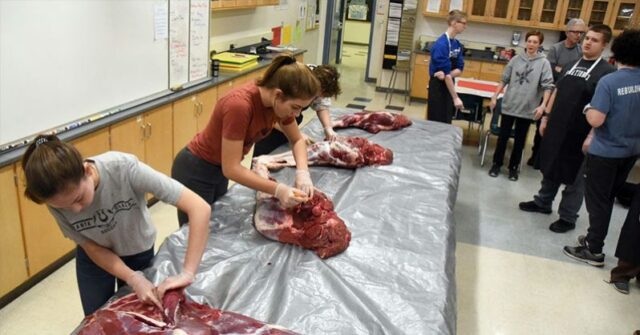 Science classes can be scary sometimes, especially if you're not used to doing out-of-the-box experiments. One bold anatomy teacher thought of an alternative way to teach his student some real-life skills in his class called "World Discovery Seminar".
Brian Mason from Alaska who is a teacher at Chugiak High School used a moose carcass in his class, one that he haunted and killed before, and showed the students how to debone and process the raw meat. But the class wasn't only about survival skills, it was also a way to teach the pupils the anatomy of the animal and different traditions of the local indigenous hunters.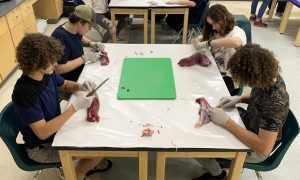 Mason's class focuses on experiential learning as there is a lot of research behind this approach which proves that learning by doing is among the best learning methods.
Hunting for food is also a big part of the Alaskan community and many locals survive through winter by hunting for food, which offers them economic stability too. Mason used the Paideia Methodology in his class, which is a type of learning focused on stimulating critical thinking, active learning, and problem-solving.
Although deboning a moose in an anatomy class sounds like a very peculiar approach, the children from Chugiak High School raised to the challenge and enjoyed their teacher's different approach.