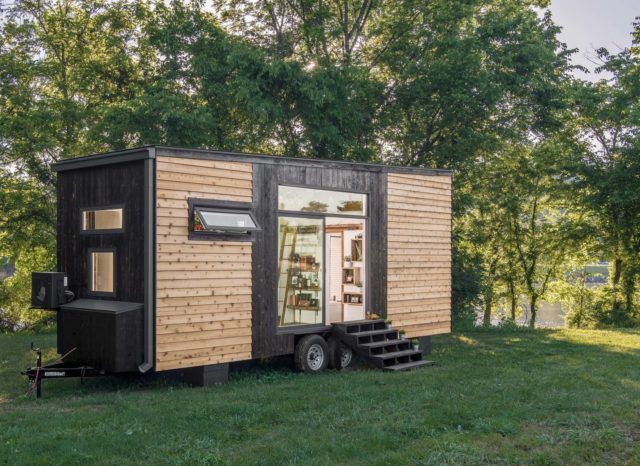 Welcoming gets an entirely new meaning with this tiny home. If people tend to live more outdoors from their small-sized houses, the example set by the `Alpha` house goes in the opposite direction: it lets people open up the structure outwards! What looks like a bland space, due especially to the cedar siding and large sliding garage door, is actually a luxurious tiny home spanning 240 sq. ft. From manufacturers in Nashville, US, the house is set on a trailer and made both fire resistant and pest resistant. The special design is based on the removable glass doors which can really expand the space which inhabitants associate with the home. Take a look at the pictures featured on the website and see if this type of home will suit your needs and desires.
MAIN STRUCTURE:
Trailer: 24′ x 8'6″ x 13'6″ tall
Charred (Shou Sugi Ban) cedar siding / Red Western Cedar siding (triple coated with Spar Urethane)
Mechanical Seam Metal Roof – The most leakproof metal roof available
Custom Drop Down Deck and Awning (Aluminum Framed)
Closed-Cell Spray Foam Insulation
Typar® Rainscreen and Housewrap
Tempered, Insulated Glass Awning windows
Tempered, Insulated Giant sliding glass door (8'x9')
Tempered, Insulated Custom built glass garage door (8'x8')
Reclaimed barnwood wall and ceiling
Custom light package (dimmers; LED lighting: strips, lamps, and Edison bulbs.)
Tongue side custom storage box
24' Custom Trailer – dual 7500 lbs. Axle
Solid Walnut Hardwood Floor (hand hewn)
Custom Dining Table, 2 Benches, Storage System (seats up to 8 adults)
Shiplap Wood Siding throughout interior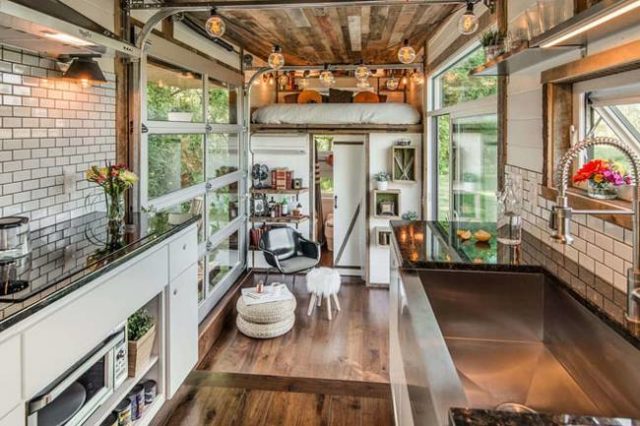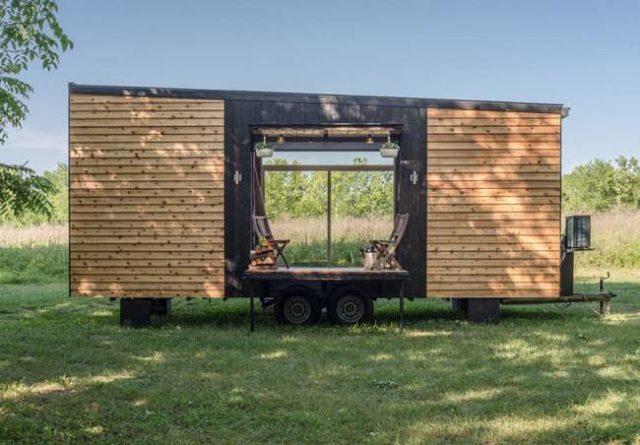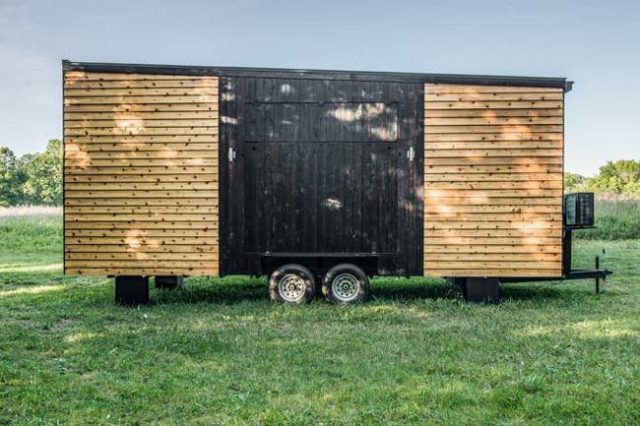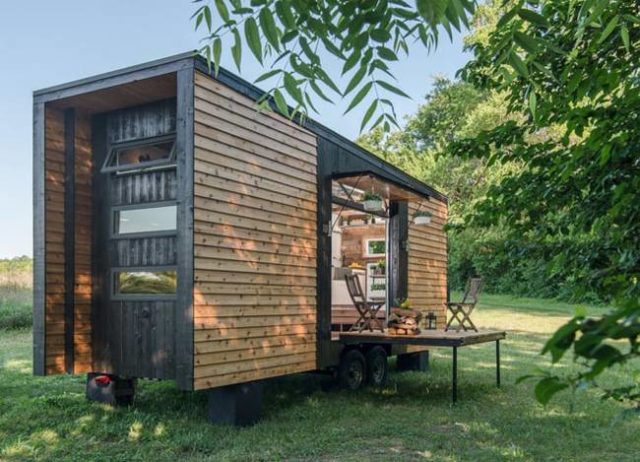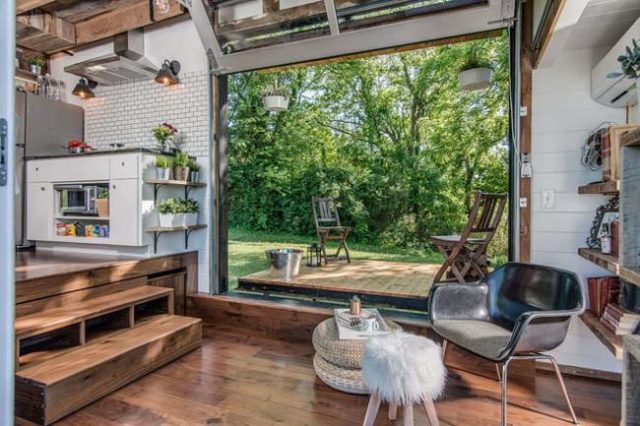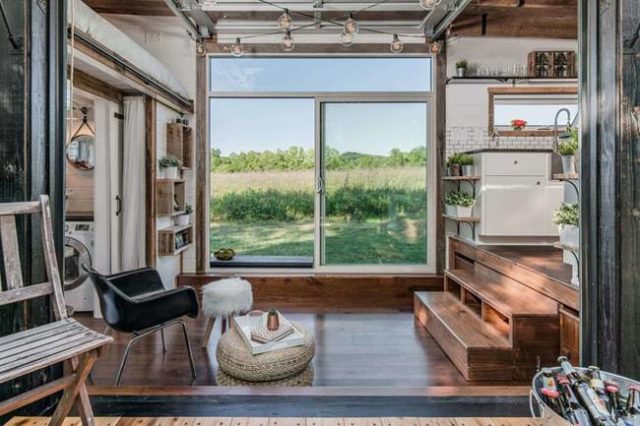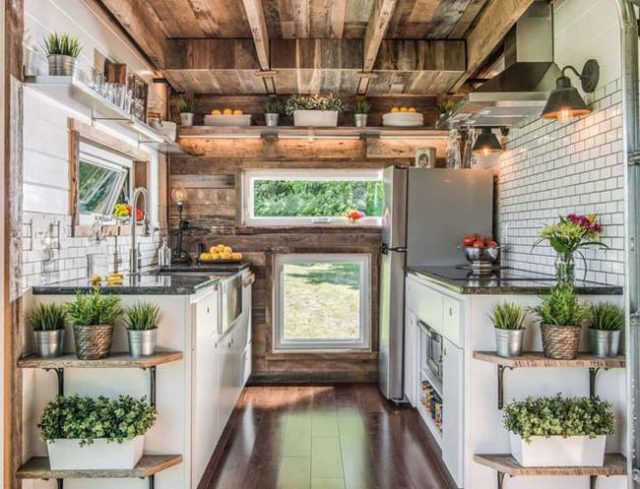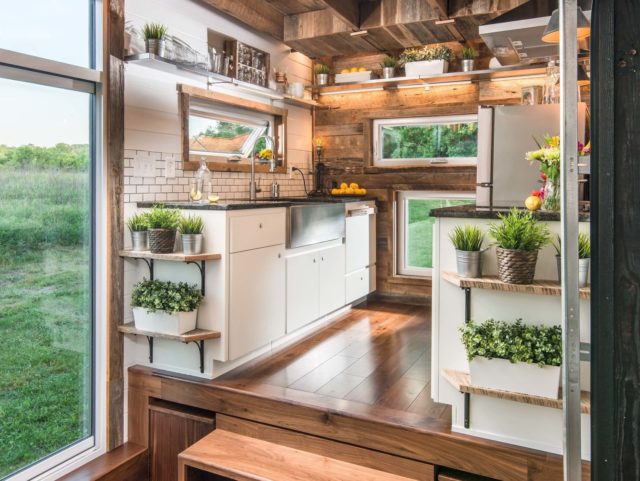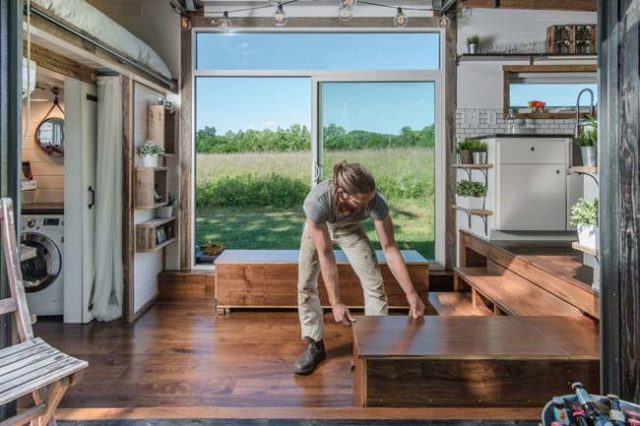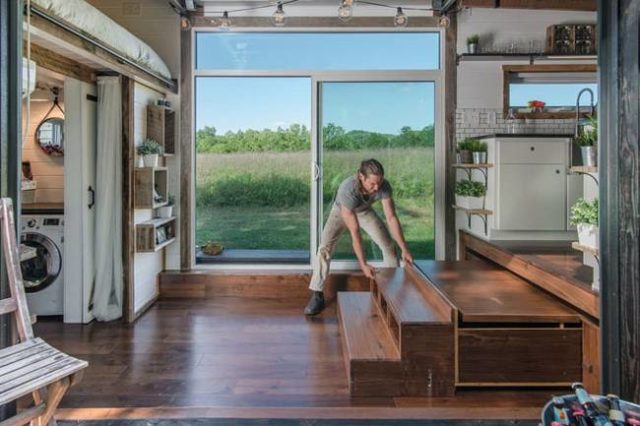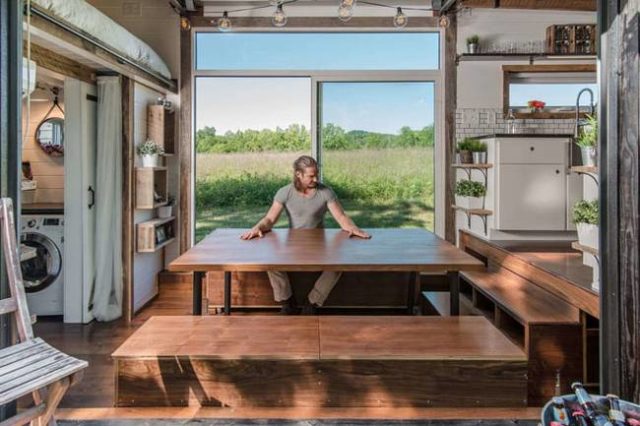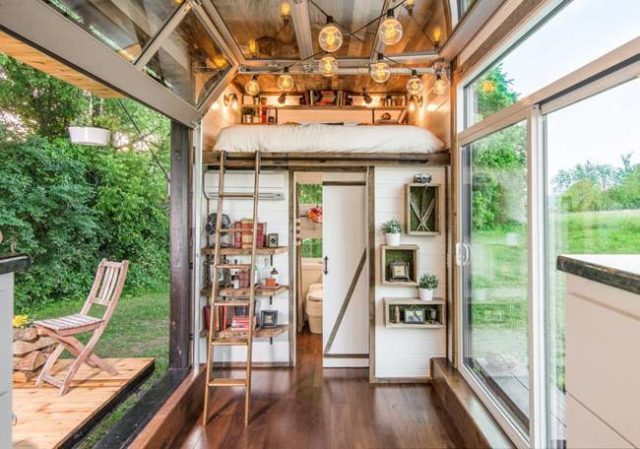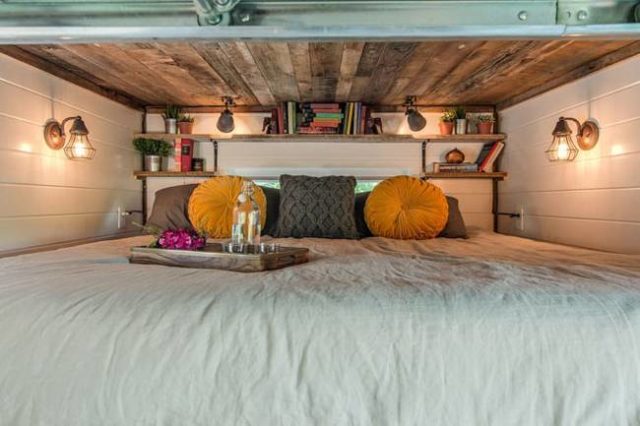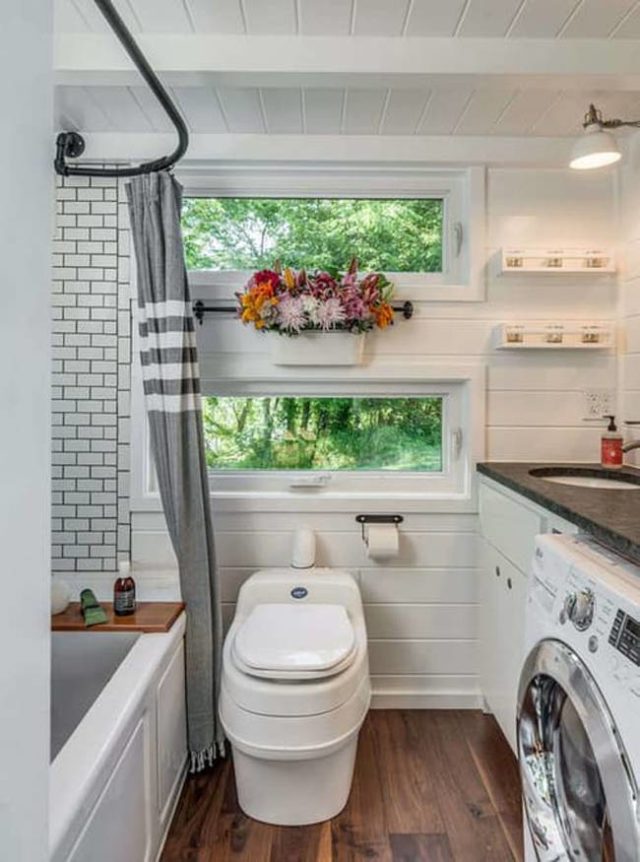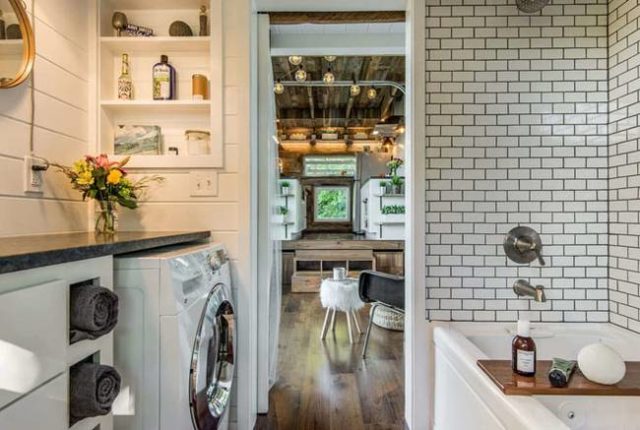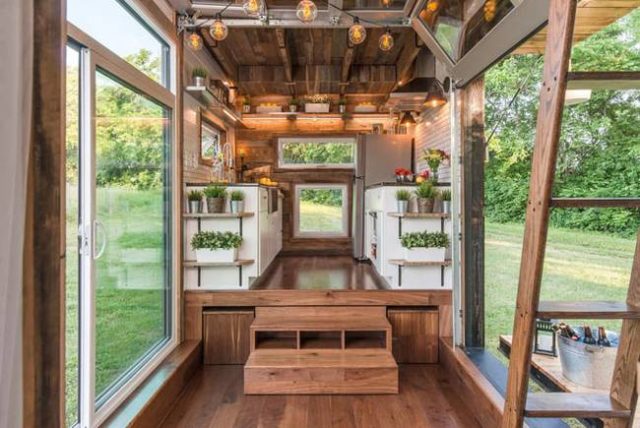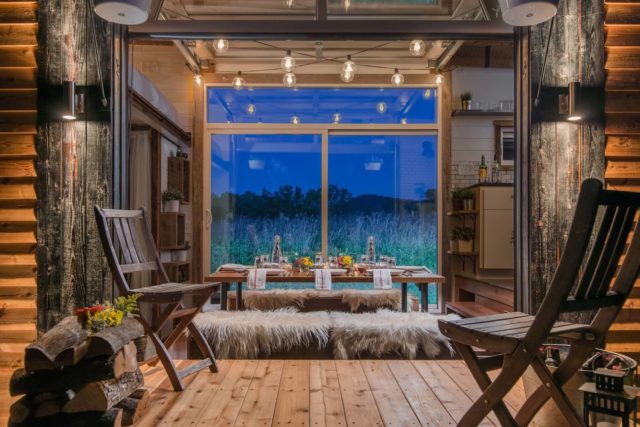 BEDROOM / LOFT:
Custom Oak Library ladder with custom sliding hardware
Custom reclaimed barn wood shelving
Space for King sized bed and night stands
4 dimmable lights
For more information on the specifications, visit New Frontier Tiny Homes.