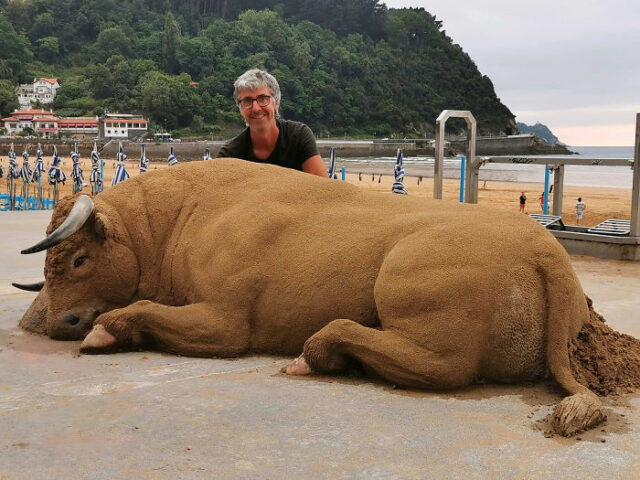 Sand art is one of the most intricate forms of art as you have to master working with such a volatile material. Artists who work with sand, create amazing sculptures that from a distance might even seem real if they are life-sized.
Andoni Bastarrika uses sand to express his artistic vision and took it to a whole new level. His creations feature bulls, sharks, and other creatures and they look very impressive at a closer look.
Bastarrika first began working with sand in 2010 while being on a beach with his girls and playing with them. He first created a simple mermaid shaped sand sculpture and discovered that he had a real talent for this peculiar craft.
He says that working with sand has been an on-going learning journey, as he always discovers new ways in which it can be shaped and modeled.
By looking at his creations, one will instantly notice the innate talent and dedication with which he works.
According to Bastarrika, some of his works can take even 2 days to be completed, for instance, the elephant sculpture which is one of his more complex works.
Who knew that sand can be sculpted into so many different forms and not just into plain sandcastles.