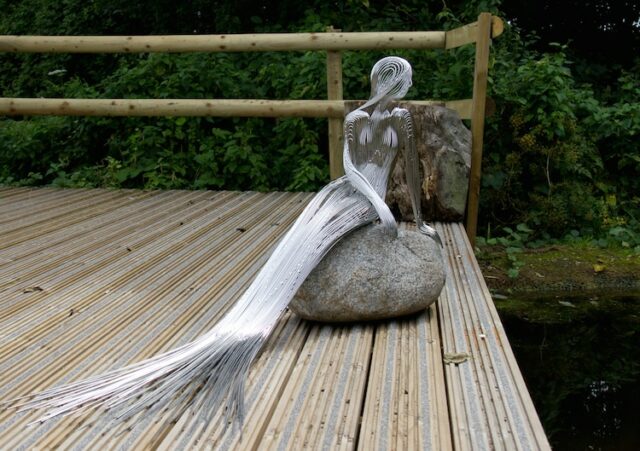 British sculptor, Martin Debenhams creates the most beautiful and delicate stainless steel wire sculptures. His works draw inspiration from nature and mythical creatures, and the steel wire gives him a much needed artistic freedom.
The most amazing thing about Debenhams is that he learned the art of wire sculptors all by himself, and his three-dimensional works seem almost real. By placing his pieces in natural surroundings, the fantasy characters look almost like real persons or animals, only that they shine in the sunlight.
One of his most breathtaking pieces is the little mermaid that sits near a pond and looks like she is ready to take a bath. Debenhams's other sculptures represent a large eagle, female heads, creatures of the sea and some are more abstract ones, where the artist pushed the boundaries of the steel wire.
His abstract sculptures are all placed on a wooden base, so they are ready to be exhibited at museums or in your home as design pieces. Follow Martin Debenhams on his website for more amazing works of art.