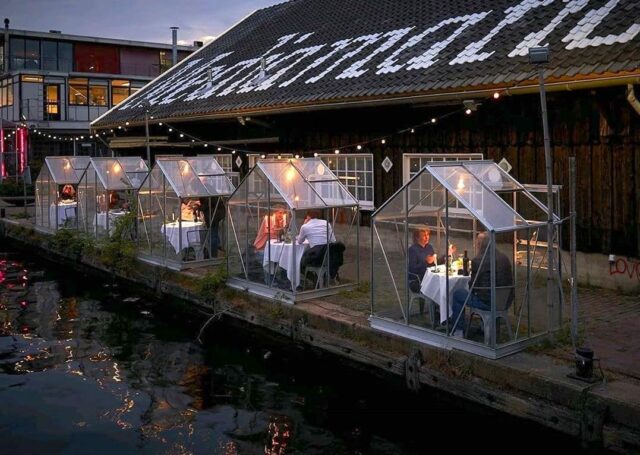 Amsterdam's restaurants are taking social distancing to a whole new level of hipness, as one restaurant called Mediamatic Eten installed tiny greenhouses in which its customers can have diner.
The concept behind them is that of pop-up restaurants and their design is quite charming.
While the post-lockdown world is still a strange and uncertain one, this cool restaurant from Amsterdam found a way to reopen their terrace and provide a safe space for small get-togethers.
Mediamatic Eten is a vegan restaurant that is also blessed with a great position right on the river banks, so the scenery is perfect for an evening meal.
The tiny greenhouses are called 'Serres Séparées' and can accommodate 2 or 3 people maximum.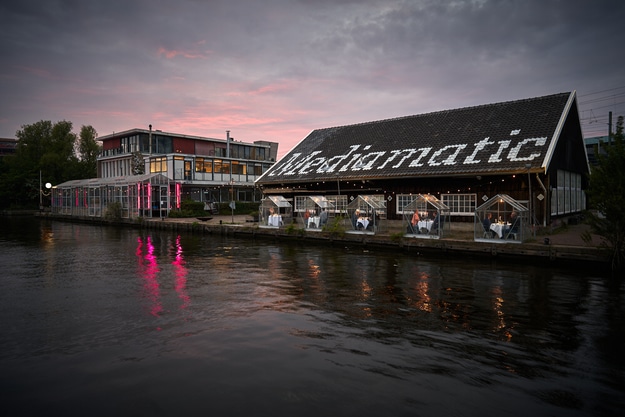 The most ingenious part is that they decided to use long wooden planks on which the food is placed so the staff can easily keep a 6-foot distance between them and the guests.
Because of the great atmosphere and design, sitting in such a small greenhouse feels very intimate and comfortable, and it helps you forget for 1 or 2 hours the outside world.
If this proves to be a success story, more and more restaurants might invest in such solutions, as they are safe and hip at the same time.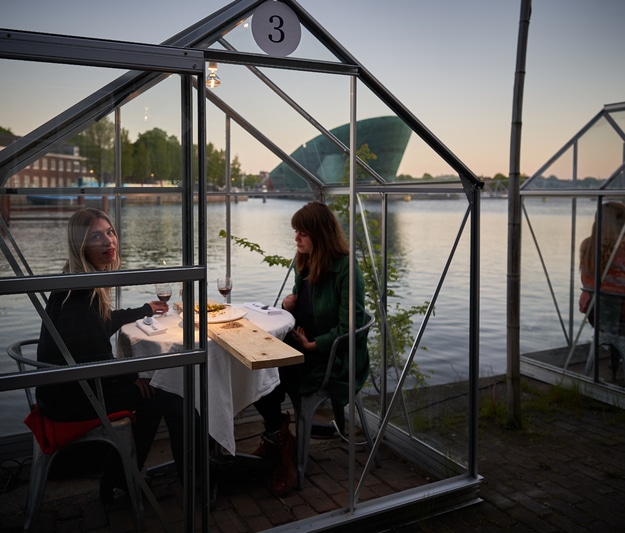 Credit: Mediamatic Eten