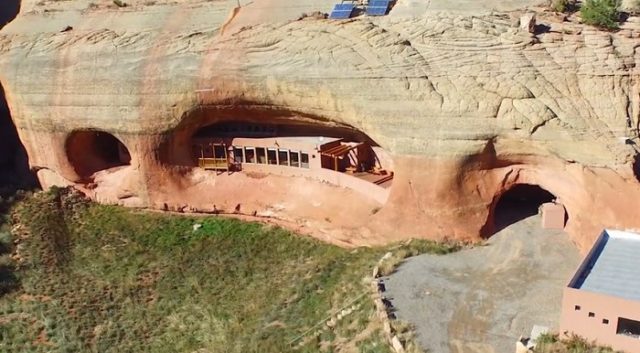 Thousands of years ago, the Anasazi tribe of Native Americans made their homes in the cliffs of southeastern Utah. Their cliff dwellings provided a cool reprieve from the desert sun, warmth from the cool, dry nights and a measure of defense from their enemies. Now, a modern off-grid home built into the cliffs is on the market.
Located just 20 minutes outside Monticello, Utah in Montezuma Canyon, Cliff Haven is rich in Anasazi history with artifacts throughout the property. Watch the video below to get the full details and see how this cliff house is unlike anything you've ever experienced.
Property details
Property Size: 2,100 sq ft
Property Lot Size: 12 acres
More info: http://utahcliffhouse.com/
Would you want to live in an off-grid cliff house ?