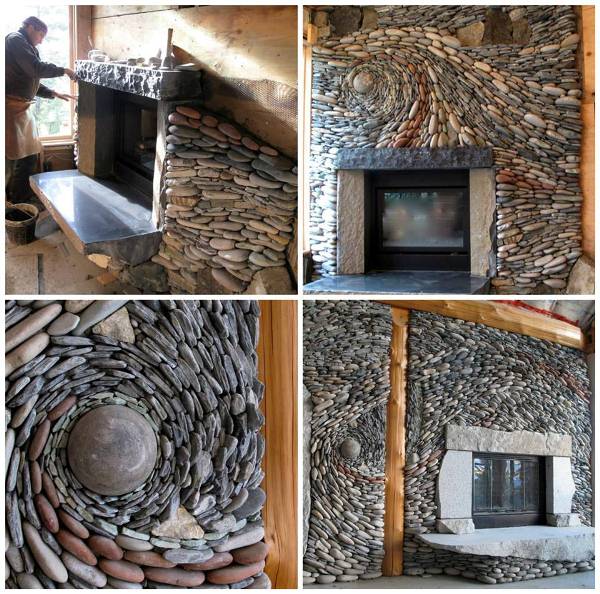 I found a beautiful story about two artists. Naomi Zettl & Andreas Kunert, are partners in life and business. As two artists, their partnership is creative and dynamic, with complimentary gifts in observation, design, sculpture and business. What we have here is a beautiful work of ancient art of stone. Their business is to consult, design, build & create timeless dynamic functional art forms for private and public spheres in the medium of stone.
"Our creative pieces evolve from synthesizing our client's input with our own channeled knowing; data gathered from the site, the climate and essence of the patron; and our innate understanding and intuition of structure, stone, space and light. Working from within, we birth the growth of an idea resulting from the combination of these responses to a completed unique "design and build" concept which is an intimately personal portrait and reflection of the client's soul."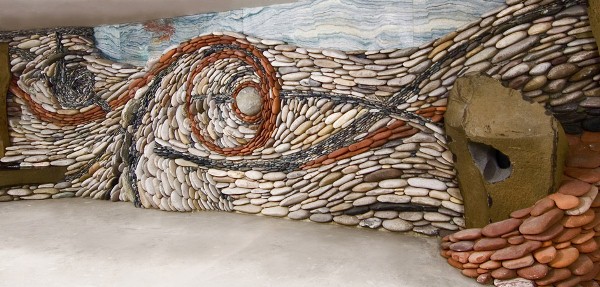 "Our products are sustainable, built to last and many can be shipped fully assembled directly to your project site. The stone we use is often from the mountains and valleys around around our home on Vancouver Island, while some accent pieces featured within our commissions are from intriguing global sources."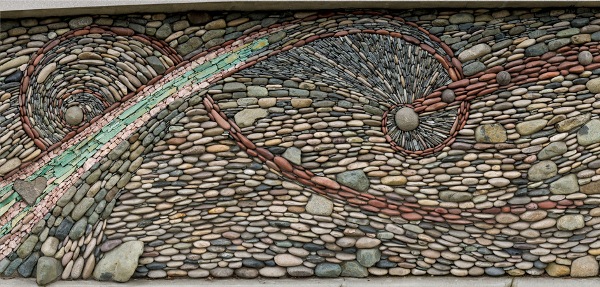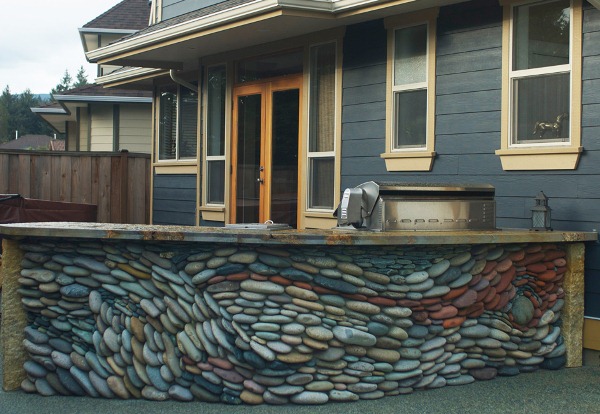 Polished Brazilian Granite countertops, stainless steel appliances and drawers adorn this custom made outdoor kitchen.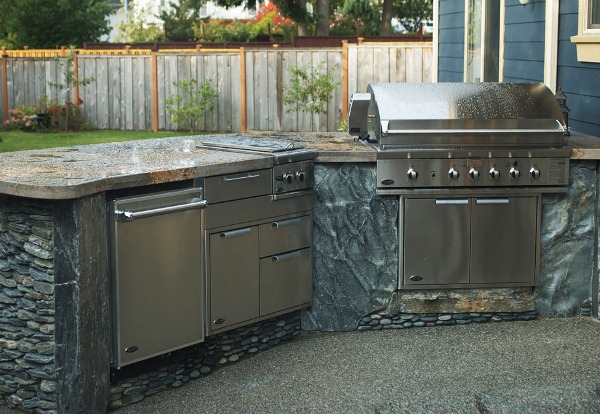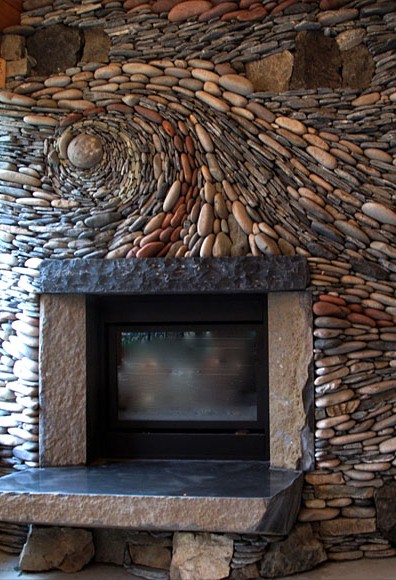 A fireplace commissioned by visionary clients, to complete a theme inspired by an ancient burial ground next to their home. It's flowing saucers representing a spirit doorway, culminate in a unique circular chimney on the roof.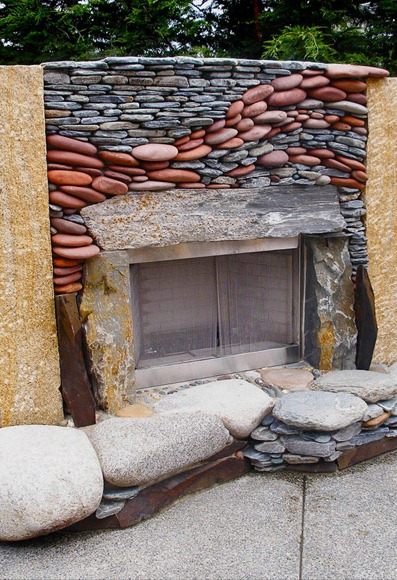 Artists: Naomi Zettl & Andreas Kunert from Ancient Art of Stone