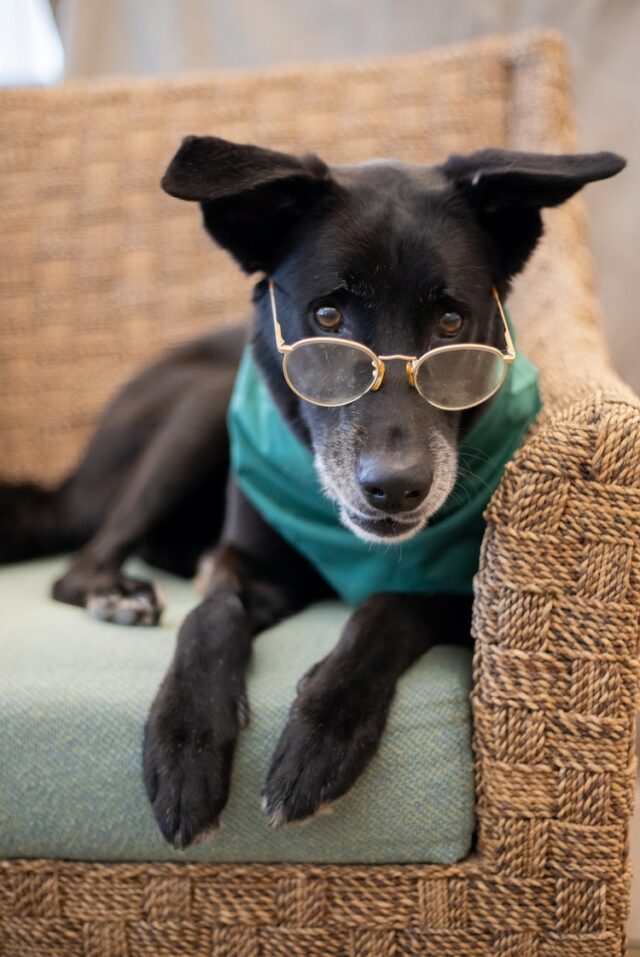 When it comes to adoptions, younger puppies are always the ones to get adopted first and senior dogs often spend their final years in shelters.
To raise awareness on this issue, the Flagler Humane Society from Florida decided to organize a photoshoot constructed around an adorable idea.
They decided to dress up the senior puppies and present them as senior humans to make the photoshoot more impactful. The results of the photoshoot were presented in August 2020 at the "Clear the Shelters" month and the shelter even got featured on CBS news.
The shelter came up with the concept of the photoshoot after years of working with abandoned senior animals and luckily their adoption specialist, Magdalena Grzona is also a photographer.
The results are heartwarming, as the dogs are all dressed up, wearing hats, wigs, and even glasses, and after the pictures came out almost all of the senior dogs from the shelter got adopted.
There are still senior residents at the shelter, waiting to find their forever home so if you have the possibility, pay them a visit and adopt a true friend for life.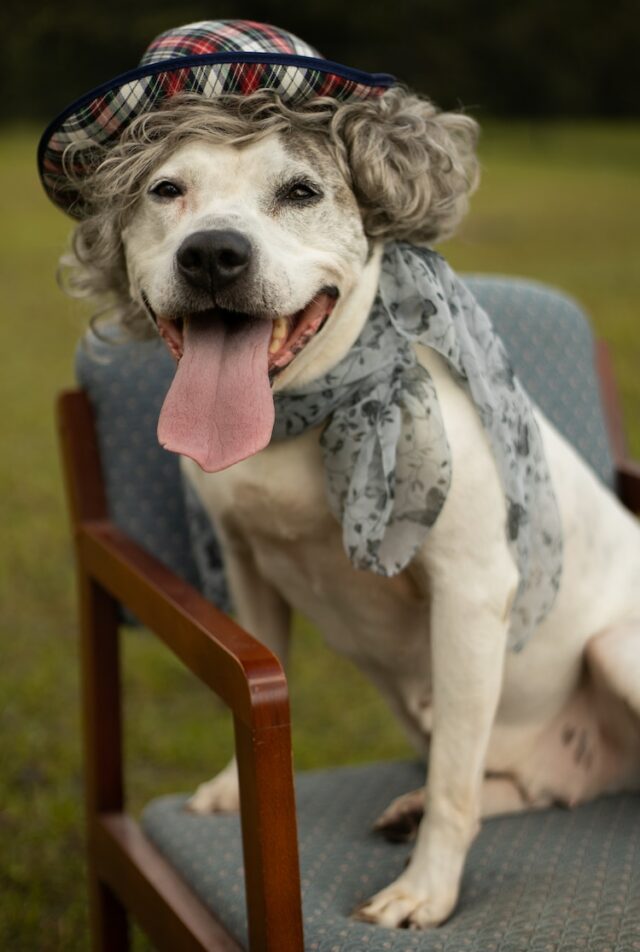 He's fun, loving, goofy older guy that loves squeaky toys and comfy blankets. He doesn't mind going for walks…or crashing most of the day on the couch.
He's mostly blind…he probably can't hear to well either… but his spirit is always eager to please you and his personality will win every heart…
Just give him a chance.
At 9 years old, this gal was surrendered to us when her family moved here and couldn't keep her. Her adoptive family recently returned her after adopting a puppy that was just too much for her. She's got a lot of energy for her age and lots of love to give!
This sweet girl is so very smart and eager to please her hoomans! She knows so many commands including; sit, paw, speak, down and play dead. We haven't seen her with young children but she did excellent with elementary school aged children and older. We think this sweet senior girl deserves a loving home of her own. Could you be the one for her???
Come and meet Babe!