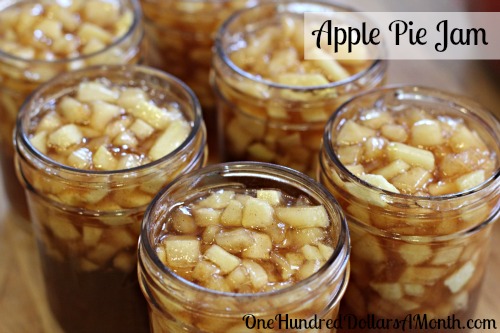 Apple pie is a delicious dessert, easy to make and can be very refreshing in summer. But the key to making the perfect apple pie lies in the perfect apple jam filling. Don't worry if you still haven't found the perfect recipe for a cream apple pie filling, as this next one might be exactly what you are looking for. This next recipe will teach you how to make a tasty apple pie jam that you can store in the fridge and use whenever you want to bake a pie.
The ingredients you are going to need are:
4 cups diced apples
2 tablespoons lemon juice
1 1/4 teaspoon ground cinnamon
1/4 teaspoon ground ginger
1/4 teaspoon ground nutmeg
1 box pectin
4 cups granulated sugar
1 cup firmly packed brown sugar
1/2 teaspoon unsalted butter
The ingredients for the jam have to be boiled together to reach the perfect consistency. Once the jam is ready, fill the jars with it and seal the lids. For the entire process and step by step instructions, please visit the next website and make your own exquisite apple pie jam at home.
Canning 101 – Apple Pie Jam Recipe – One Hundred Dollars a Month